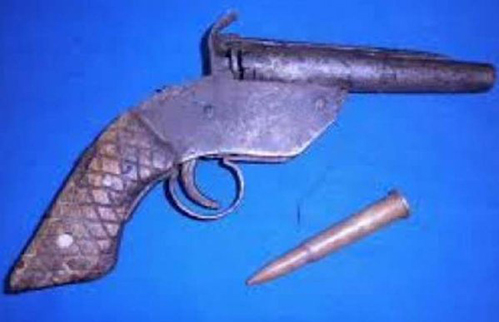 Mahottari, June 26
Police arrested an Indian national and a Nepali national with a firearm and 11 rounds of bullets from Mahottari district on Sunday.
They identified the Indian as Anrul Haq of Sitamadhi, India, and Barul Shah of Mahottari. Police seized a countrymade pistol, 11 bullets and a motorcycle numbered Ja 6 Pa 7714 from their possession. The arrestees were members of a seven-member group that had entered Nepal from the India border close to Mahottari. SP at Mahottari district police office, Janak Bhattarai, said five members of the group are on the run.
In course of a week, police have arrested nine people, who had entered Nepal from India with arms, at Mahottari.