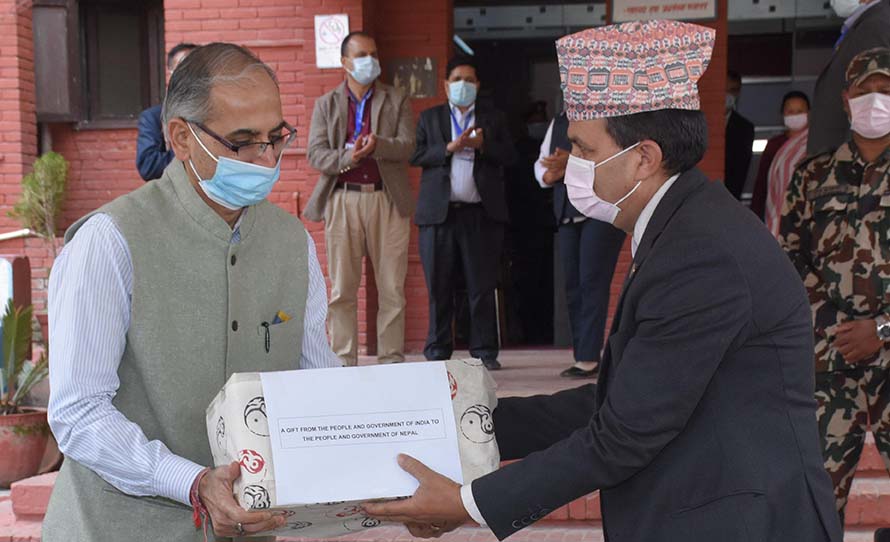 Kathmandu, April 23
Indian Ambassador to Nepal, Vinay Mohan Kwatra, handed over around 23-tonne medicines to Nepal's Minister for Health and Population, Bhanu Bhakta Dhakal, on Wednesday as assistance to the country's Covid-19 response.
However, two of the medicines have been found to be not yet approved by the country's Department of Drug Administration.
Officials in the department say paracetamol 325 mg and dicyclomine HCL 20 mg not yet approved in the country. The embassy informs that there are 320,000 tablets of these two medicines in the package handed over to the minister.
The department's spokesperson, Santosh KC, however, states that they can be used now if physicians recommend it. "In this special circumstance, we can consider them upon a recommendation of the physicians," he says, adding their sale is not approved yet nonetheless.