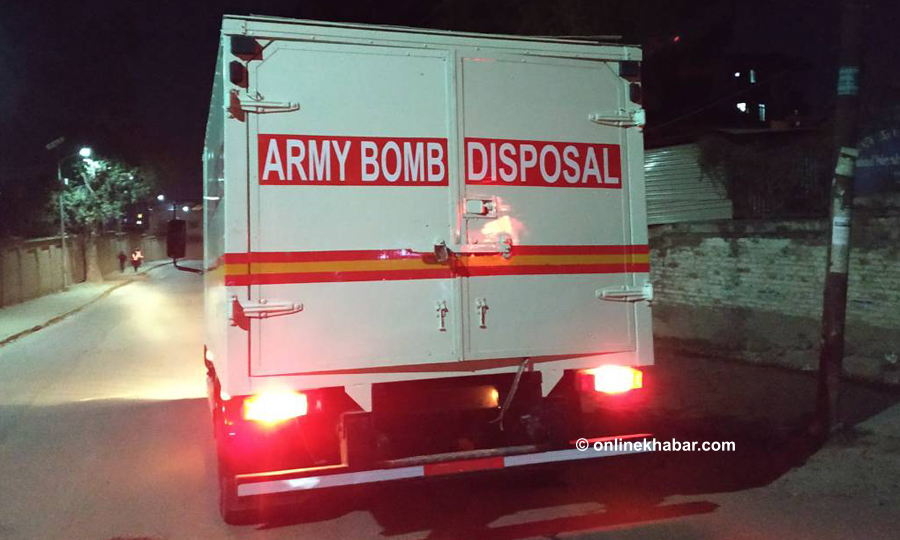 Lalitpur, November 18
An IED was disposed of by Nepal Amy's bomb disposal unit in Lalitpur on Friday morning.
The explosive was found in the liaison office of the ruling alliance this morning and was defused by the Nepali Army team.
What looked like a pressure cooker bomb was prepared to cause tension and fear on the eve of the general elections. SP Sudheer Raj Shahi, the chief of Lalitpur police, said there was a note on the bomb asking people to boycott the elections.
The police concluded that groups active to boycott the election had kept the object.
The Home Ministry has said around 25 groups in the country, including one led by Netra Bikram Chand, were trying to cause tension in the country as they were asking people to boycott the elections.