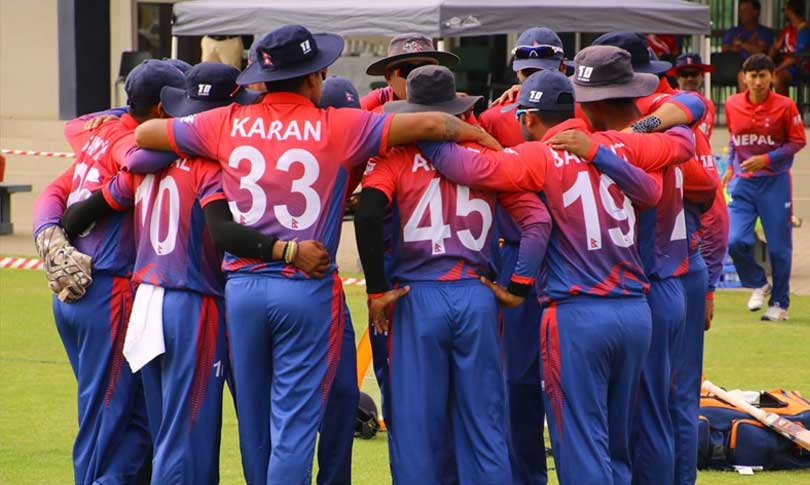 Kathmandu, July 23
Qatar have beaten Nepal by four wickets in the ongoing ICC T20 World Cup Asia Finals Qualifier being held in Singapore.
Batting first, Nepal got bowled out for below par total of 122.
Nepal were off to a good start with captain Paras Khadka and opener Gyanendra Malla putting up 49 runs on the board in six overs. However, after Khadka fell, Nepal kept losing wickets at a regular interval.
Only Dipendra Singh Airee showed some grit and top-scored with 34 runs. Iqbal Hussain for Qatar was the pick over the bowlers as he took three wickets giving away only 21 runs in his four overs.
In reply, Qatar got off to a good start with opener Imam-ul-Haq smashing 13 runs of the first over.  Haq's composed innings of 41 runs from 32 balls created a base for Qatar as they beat Nepal for the first time ever.
Nepal, who played six bowlers, did not look to be in control while defending the total.
Sandeep Lamichhane had a poor game as he gave away eight runs per over even though he picked up three wickets.
Similarly, spinner Lalit Rajbanshi also had a day to forget as he went for more than 10 an over. Sompal Kami only bowled one over.