Kathmandu, September 6
Heavy rain in the Kathmandu valley since Sunday midnight has inundated scores of houses as well as several roads and parks by major rivers in the capital.
Police report as many as 382 residential houses submerged in floodwater of Bagmati, Dhobikhola, Bishnumati and Tukucha rivers in the Kathmandu district alone. Police rescued 138 people to safety from these houses.
SSP Ashok Singh, the chief of the Metropolitan Police Range in Kathmandu, says no human casualty has been reported so far.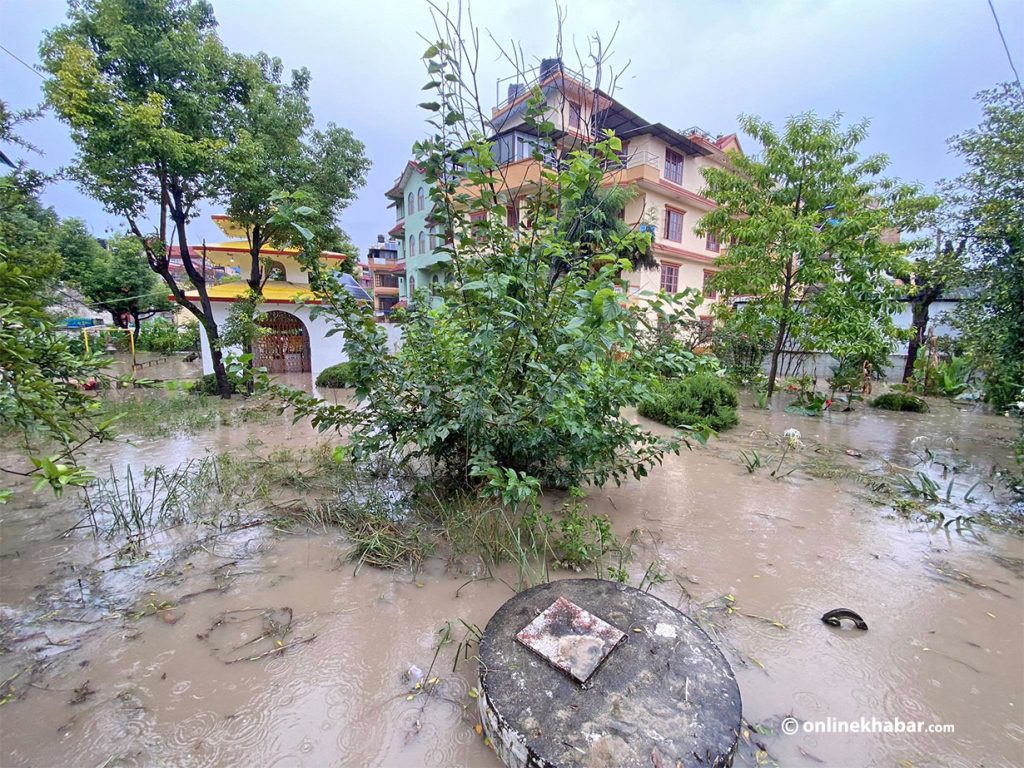 Likewise, several road sections along the banks of these rivers have been inundated due to the flood. Public parks such as Shankhamul Park are also seen waterlogged.
Floods have been reported in other nearby cities outside Kathmandu such as Banepa also.
ALSO READ: