Last month, the KP Sharma Oli government issued an ordinance to amend the Citizenship Act. This sparked yet another controversy amid the ongoing political chaos in the country. Some parties and people were seen praising this long-pending decision claiming it was brought to ensure the implementation of the constitution while there were many pouring their disagreement strongly.
Consequently, the social media platforms like Facebook and Twitter were loaded with comments and posts related to the issue. A man, for example, commented, accusing the president and the prime minister of losing all moral virtues to issue the ordinance to give Nepali citizenship to the people of Bihar in India. The commentator also called for their expelling from the country. There were many such comments on that particular post.
Scholars and experts claim this is very unwelcome in a democratic society and amounts to hate speech that has already been rampant on the Nepali internet as it is in real society. But, very few are concerned about it and its psychosocial and social impacts on individuals, society, country, and the world as they do not know what it is all about.
Hence, the experts and activists say it is high time to work jointly to make people aware of what hate speech is, how it can instigate different problems and how to minimise the degree of hate speech and counter it in a peaceful manner.
Lack of awareness
Ghamaraj Luitel, a lecturer at the Central Department of Journalism and Mass Communication in Tribhuvan University, observes that hate speech has been in practice since ancient times inviting various conflicts, crimes, and factions in family, society, the country as well as the whole world.
But, still, he says, "Not many people know what hate speech is nor do they have an idea what negative consequences it can have on the targeted individual or group or community." In addition, most people are not aware that producing hate speech is punishable by law and is a threat to the peace and order of the civilised society.
Santosh Maharjan, the president of Yuwalaya, a youth NGO that has launched some activities to make youth aware of the issue, says many people think that they can speak or write anything just because the constitution guarantees this. "But, there is a limitation," he says, "One cannot produce hate speech."
Maharjan stresses people should be able to know the difference between free speech and hate speech and act accordingly. Realising the need to raise awareness of this issue and create a critical mass, Maharjan says his organisation has been hosting various workshops and discussions with young people from around the country.
Cause of conflicts and crimes
According to Luitel, hate speech is mainly targeted by and to political actors and their cadres especially when there is a political struggle or development. Citizens are also seen producing a lot of hate speech against politicians at such times.
He continues, "Celebrities are also constantly attacked before and after some of their scandalous acts and statements. Minorities and marginalised communities and minorities have also fallen prey to hate speech time and again."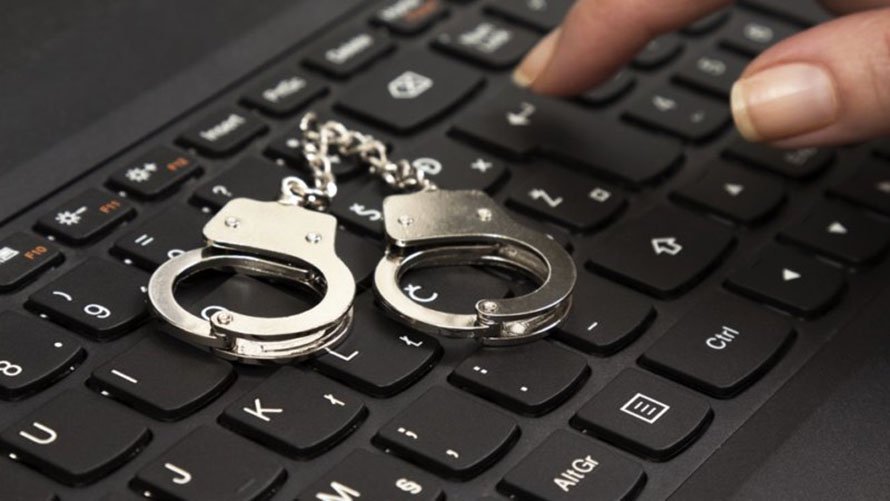 Dipesh Ghimire, a lecturer at the Central Department of Sociology in Tribhuvan University, hence, says hate speech produced on social media and in society provide the people, the society, the country, and the world several factors that would lead to a conflict.
For example, after the outbreak of the coronavirus in the world, the then US President Donald Trump kept using the term 'Chinese virus' for coronavirus in his tweets and media interactions. "His statements and posts helped perpetuate racist attitudes and brought a rift in the USA-China relationship," says Ghimire.
Hate speech is also considered responsible for instigating different crimes at the individual, societal, national, and international levels such as murder, suicide, massacre, genocide, war, and many more, according to Ghimire.
Further, psychologist Basu Acharya highlights that hate speech has deeper negative impacts on the psychology of the individual or community attacked, the attacker/s, and the witnesses. Adding to this, Ghimire states, "It seems the younger generations being exposed to so much of hate speech on the social media platforms are likely to develop negative mentality, subsequently grow deviant behaviours."
Acharya agrees and stresses, "Hate speech provokes a criminal sense in the people. Many victims can have depression, anxiety, anger problems, and many other psychological problems. They can become so vulnerable that they get ready to die or kill someone else."
Acharya makes it more clear, "A year ago, actress Barsha Raut was mercilessly trolled after she said that the ongoing border dispute between Nepal and India could make her difficult to face her Indian friends and vice versa. Numerous abusive posts reflecting hatred were shared on social media against her even after she apologised. This must have harshly affected her mental health."
Need for awareness and law enforcement
In order to address this problem and minimise its degree and its impacts, Luitel suggests education is a must. "Likewise, we should develop a culture to express our disagreements and disappointments in a civilised manner without producing hate speech."
Santosh Maharjan, on his part, says the NGOs like his should work massively in creating awareness, therefore creating critical masses and encouraging them to educate others and carry out different programmes.
Both Luitel and Ghimire suggest educating students about social media, hate speech and its impacts at the school level by including these issues in the curriculum. Similarly, both recommend seeking legal actions and pressurising the authorities for fast law enforcement. "This will be a lesson for many who produce hate speech without thinking about what their expressions can lead to. It can demotivate such acts to some extent," adds Ghimire.
Meanwhile, Luitel feels that political actors and other public figures who are usually regarded as role models by many should not use such expressions. This will also motivate their followers to not use or produce hate speech.