Before going viral on TikTok, Bahar Chamling Rai from Belaka of Udayapur was famous just in his village. Rai has grown up in the age of social media, and he will go viral soon day as people are trying to make this child a celebrity, not by making him sing any children's songs or having talents like dancing or any child-friendly skill, but by making him say words like 'sasurali' (in-law's house), 'saali' (wife's younger sister), 'whiskey', and 'beer'.
Perhaps, Rai started repeating the words from the parody Sasurali Jaane Ho after his elders. Indian state of Nagaland's Minister of Higher and Technical Education and Tribal Affairs Tenzing Imna Along, who is very active on social media, also retweeted the video of Rai with the caption "Just need this much confidence in life." The video has been viewed over 500,000 times from the minister's handle alone with over 4,000 tweets.
Another notable Twitter handle in India, Editorji, also posted the same video saying the boy from eastern Nepal has been winning everyone's hearts on the internet.
The same boy met Dharan mayor Harka Sampang and recited, "Churot haina priya, malai khaini man parchha. Timi hoina priya, malai timro baini man parchha." (Literal translation: "I like chewing tobacco, not cigarettes; I like your sister, not you" used as a diss in parody songs.)" Mayor Sampang, laughing out loud.
On the other hand, some YouTubers and interviewers are springing on each other to get a byte from Rai so much that they have started affecting his regular schedule in school. All this reveals the overall psychology of Nepali society, where everyone wants to go viral.
According to mental health experts, it is a serious problem to make a child so young sing a funny song just to go viral. They have also asked the YouTube channels to not entertain such attempts and share them.
More and more examples
Rai is not the first child who has fallen into this mental trap of people going viral. Evelina Khadka also did go viral on TikTok a few months ago. In a video uploaded on TikTok, she was dancing to the Bollywood song Sami-Sami, in her own schoolyard and in uniform.
Her dance was definitely good, but many became her fan by watching her moves. One of them was the Bollywood actress Rashmika Mandana, who acted in the original song. Mandana praised her and tweeted "I want to meet this girl". Though there is nothing objectionable about the dance, the fact that it was shot inside the school premises and then posted online raises some questions.
Before Rai and Khadka, Shailyn Shrestha went viral. In the beginning, her father used to upload only videos of her babbling. When he realised that people loved the girl, he started making his daughter act in various ways. During the lockdown, the craze was at its peak with love pouring from Nepal and abroad over her acting prowess including her accurate enactment of Alia Bhatt's dialogues in Gangubai. Shrestha, who was titled Junior Alia after her performance, has stopped posting now.
Parents are enforcing children to behave as adults in an unnatural way either by making them wear a moustache or enacting their behaviours–just to go viral on social media. In Shrestha's case, only a few people suggested not to continue.
Whose responsibility?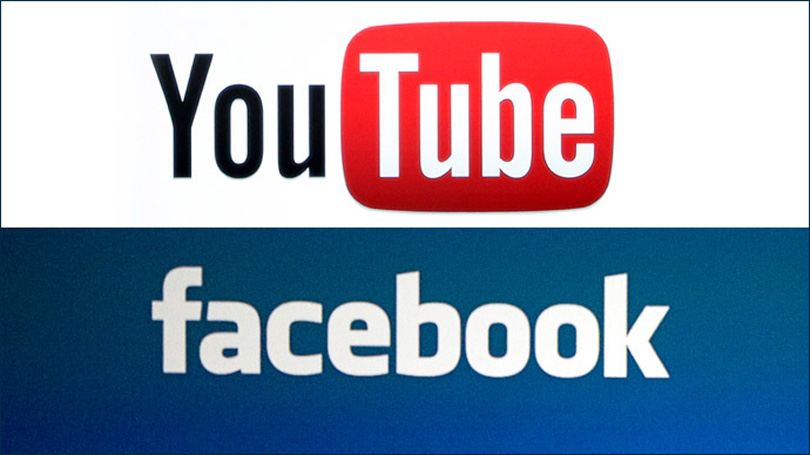 All the children mentioned above are below 10 years of age, and the names do not end here. There are many like them on Facebook, Twitter and TikTok. But, who is behind this phenomenon? It is not only a question of those children but also related to the school, teachers and parents. But, do the "responsible adults" care about this? Perhaps not as they are the ones who want to go viral.
Psychologist Nandita Sharma says, "At this age, they are unable to distinguish between right and wrong or the realities of life and have a lack of attention on their studies. So when parents are encouraging them to sing or make such videos to go viral on social media sites, children cannot live their childhood properly."
Because one gets undue attention on social media, other children may be forced to follow the same path, whether they like it or not. "In the past, the parents used to tell them to study, but now it 'go viral'. The parents are comparing children and criticising them for not having "sellable" talent," says Niruja Phuyal, a teacher at Madan Bhandari Memorial College.
TikTok has made people celebrities for their actions on others' content. Instead of reaching the depth of knowledge, it leads to getting used to the pleasure of the moment. Children are feeling undue pressure to go viral, and consequently, they can be seen gossiping about the viral video even while studying.
"It has a long-term effect. There are many ways to bring out the art and skills of children and connect them with their educational development. But, to ignore them and promote random videos on social media is wrong," she says.
Due to the impact on children's psychology, TikTok has banned children under the age of 13 from opening an account on TikTok. However, most parents in Nepal do not seem to care about this legal restriction.
Parents open social media accounts in the name of their children, by changing the year of birth and other personal details. Meanwhile, some have been sharing videos of their children from their accounts.
Streamlining roles
The children go viral on a platform made for adults. Psychologist Sharma says children have now been overshadowed by the adults' quest for cheap popularity, and they make their children adults at a time when they should understand the importance of childhood life.
Popular child singer Kamala Ghimire sang a dohori (folk duet) in Indreni, a popular TV programme. But, she was heavily criticised for using dirty words and innuendoes in folk songs and ruining the sanctity of the industry. Meanwhile, many people speculate that someone else may have written the script of the song to make her go viral.
Later, Ghimire apologised by writing a status on Facebook for a mistake that was not her doing. Commenting on this issue, Sharma says, "It is wrong for parents to make children sing songs and make them victims of adult humour."
Advocate Swagat Nepal says that the government needs to play a concrete role to stop the use of children on social platforms. He argues that although the Electronic Transactions Act prohibits content that affects children, the government has not adopted any mechanism to monitor it. "It seems children are being used to make money and to go viral, affecting their child's psychology. So, it must be regulated."
Children are often compared to soft clay. They become whatever their family, school and society want them to be. As their physical and mental phase goes through development at this time, so they pick up on anything quickly and adapt accordingly. But, they are not meant to bear the burden that tags along with stardom. And, they are also unsure about how they become engrossed in hunger for stardom.
Sharma says, "In the beginning, there is no shortage of people praising their talent and it seems that the world is like that. But, when their popularity fades and criticism starts rolling in, they cannot deal with anxiety and loneliness. We have been seeing and hearing cases of many artists choosing to commit suicide."
Sharma suggests that it is the responsibility of every parent to raise their children and make them aware of success and failure, happiness and sadness, and the good and bad aspects of society in order to avoid such a situation. But, the tendency of parents to go viral hinders that.
Sociologist Nirmala Dhakal also suggests that children should be stopped from using social media on the pretext of the parents' desire to go viral.
---
This story was translated from the original Nepali version and edited for clarity and length.