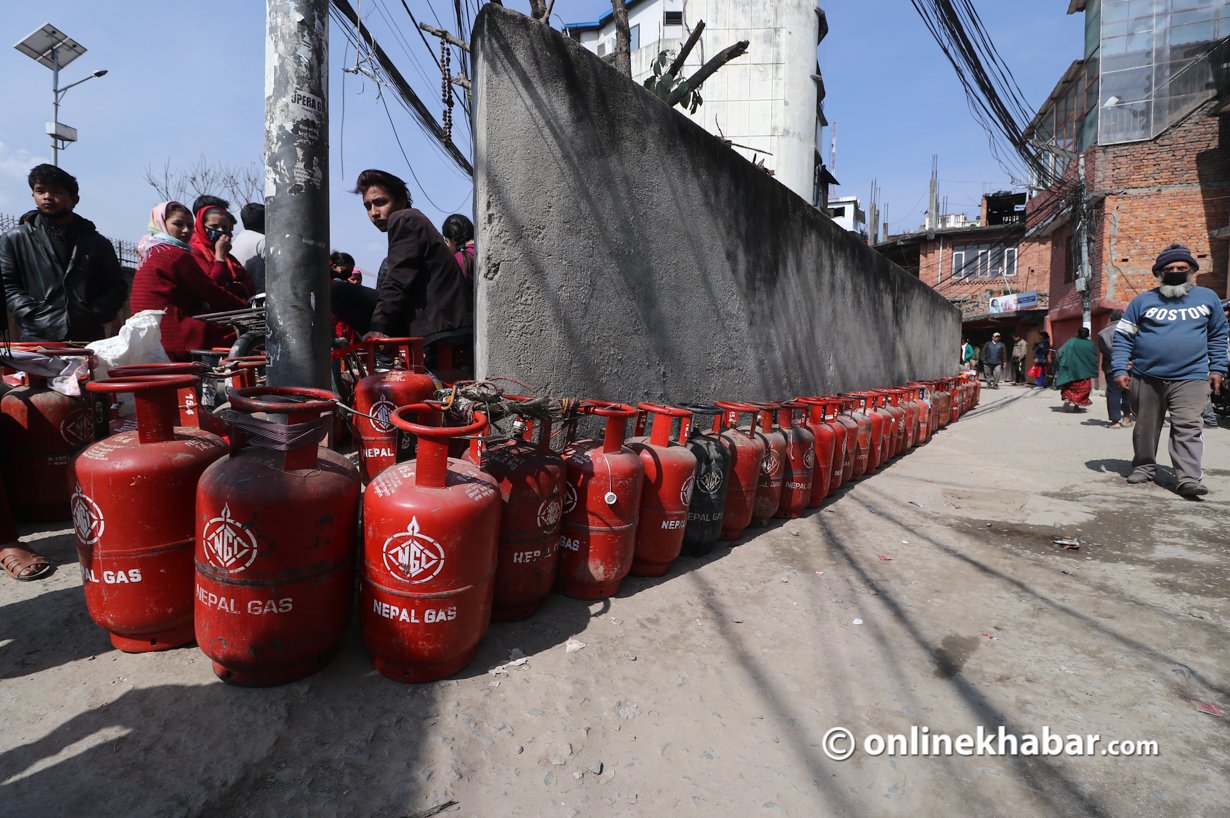 Kathmandu, March 13
The Ministry of Industry, Commerce and Supplies has appealed the people to not hoard cooking gas. In a statement released on Friday, it has urged people not to create a shortage in the market by such behaviour.
The ministry spokesperson and undersecretary Urmila KC said the market had enough gas cylinders, and it would be enough to meet the demand. With that, they have requested the citizens to continue the consumption normally.
The ministry has also informed that the Nepal Oil Corporation had increased the import by 11,000 metric tonnes of LPG cylinders, starting this month, to meet the demand.
It has also claimed that the ministry has moved forward with a monitoring system to avoid the crunch in the market as well as manage the irregular price hike.