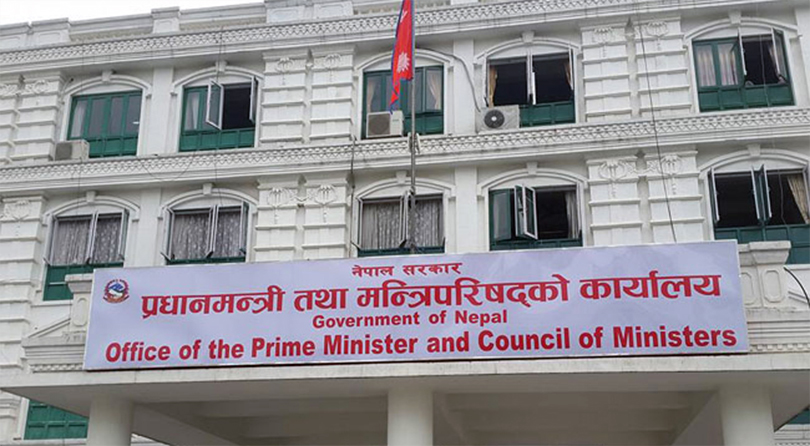 Kathmandu, April 27
The government on Wednesday transferred four secretaries in its apparent bid to manage local level restructuring, which has been tangled in various disputes recently.
An experienced hand in local level administration, Dinesh Thapaliya, has been transferred to the Ministry of Federal Affairs and Local Development whereas the Ministry's Kedar Bahadur Adhikari has been sent to Thapaliya's position at the Office of the Prime Minister and Council of Ministers.
Likewise, Sanjaya Sharma of the National Reconstruction Authority and Sarbajit Prasad Mahato of the Ministry of Science and Technology were made to exchange their positions.
Sharma was accused of not cooperating with the NRA Chief Executive Officer Govinda Raj Pokharel.
As the local elections were looming closer, the government made the decision after getting an approval from the Election Commission. Otherwise, the election code of conduct would bar the government from making a transfer.