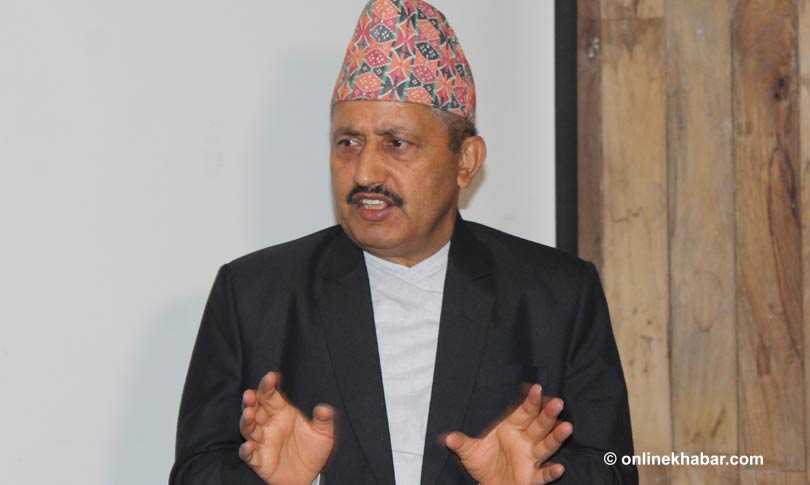 Kathmandu, July 1
The government has claimed that it has not made major changes in the Medical Education Bill, which has recently been registered at the Federal Parliament Secretariat.
Stakeholders including medical education reform activist Dr Govinda KC have claimed the government made some inappropriate changes under the pressure of various interest groups. Dr KC has even launched his 15th fast-unto-death in Jumla of Karnali Province.
However, Minister for Education, Science and Technology, Giriraj Mani Pokharel, says key provisions of the Bill are similar to the provisions of recent Medical Education Ordinance that Nepali Congress President Sher Bahadur Deuba-led government had issued and Dr KC had fulled accepted.
KC and his supporters have argued that the government had earlier agreed not to grant permission to new medical colleges in Kathmandu Valley in next 10 years, but the new bill does not have that provision.
"But, the crux of debate is debate is not about whether to open new medical colleges in Kathmandu Valley," Pokharel argues, "The debate is about whether to form a high-level mechanism to get rid of wrongdoings in health and education sectors."
"Now, a powerful Medical Education Commission has been formed and it is a significant achievement."
Meanwhile, the main opposition Nepali Congress has also expressed dissatisfaction over the new bill as some provisions of the ordinance it government brought were not included in the new law.