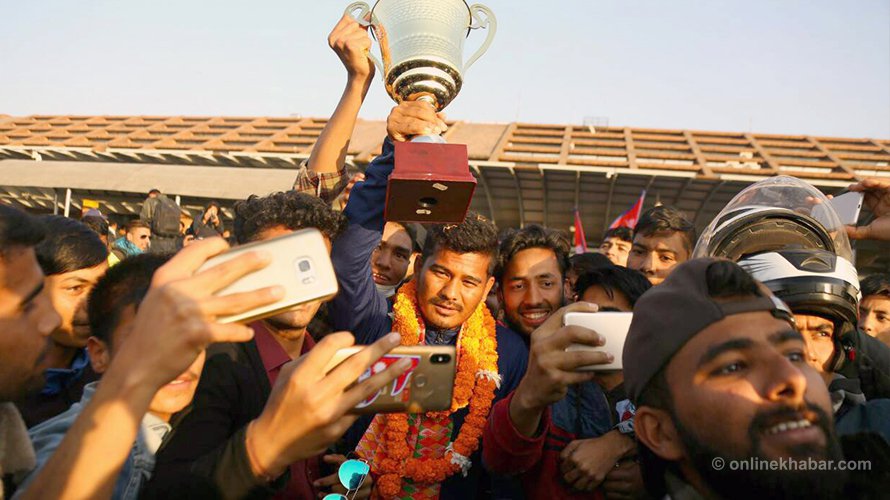 Kathmandu, February 14
The government of Nepal says it will award Rs 500,000 to each member of the Nepal cricket team as they recently won one day and  T20 series against the United Arab Emirates.
A Cabinet meeting held last Monday made the decision, according to sources.
Likewise, the main coach of the team and the assistant coach will recent Rs 300,000 and Rs 200,000 respectively.
Meanwhile, the government also decided to award Rs 500,000 cash prize to bodybuilder Maheshwor Maharjan, who recently won the gold medal in 75 kg weight category in the 10th World Bodybuilding and Sports Championship held in Chiang Mai, Thailand.
The government said it would provide Rs 300,000 each to members of the Nepal national football team who represented Nepal to the latest South Asian Games.