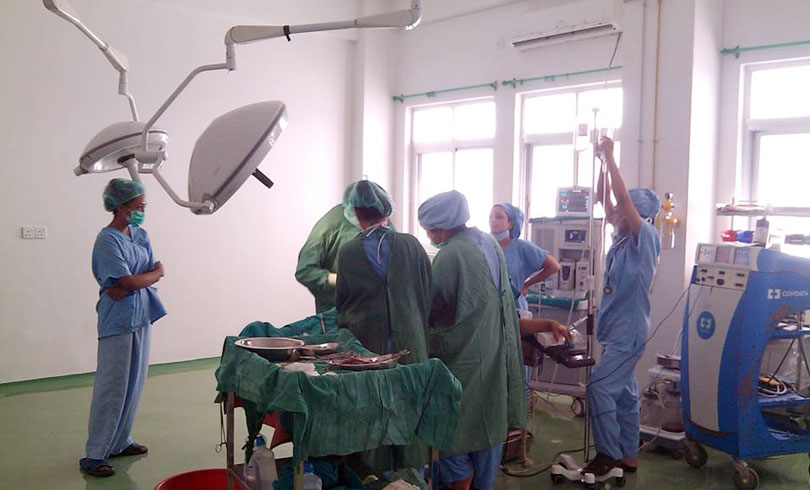 Kathmandu, September 18
The government on Monday has decided to formulate a new law requiring doctors to compensate victims for any negligence on their part during treatment including surgeries.
A Cabinet meeting held this morning made the decision, according to Minister for Information and Communications and government spokesperson Mohan Bahadur Basnet.
It is a global practice in the medical sector that doctors and/or hospitals sign an agreement with families of the patient that the families do not make any claim if anything goes wrong during the surgery. However, the law requiring doctors to compensate the patients is quite new, according to stakeholders.
"Because many patients die or get seriously injured due to personal negligence of doctors at hospitals," Minister Basnet says, "The government has decided to direct the Ministry of Health to prepare a bill and register it in Parliament so as to make doctors pay the compensation."
Doctors and stakeholders, however, have commented that the new law might create an atmosphere of insecurity in the field.
Nephrologist Dr Rakesh Mishra says, "It is the government's responsibility to give security to doctors working at private and government facilities. If there are bad doctors, they should be booked; but the decision to make everyone of us feel insecure is not right."
Health Minister Giriraj Mani Pokharel, however, views that the decision aims at making sure that people enjoy the right to health as provided by the constitution.