A magnificent pond on a rocky surface surrounded by sharp snowy peaks. It seems as if nature is a skilled craftsman with Gosainkunda as its best work of art. Sometimes, it feels it has pulled on a sheet of snow, while other times, it is smiling in the reflection of the blue sky. This glacial lake is as shy and beautiful as any budding youth.
It had been forever since I longed to see the magical Gosainkunda. It is not too far away from the capital. After reaching Rasuwa, one can easily reach Gosainkunda.
I had not been able to manage time until now. This year though, I got the chance to see Gosainkunda upfront until my heart desired.
My trip this time
Following the invitation of Lila Lama, we went to Gosainkunda. Lama is the head of MD Group, under which is MD Adventure Travel & Tours. The company recently introduced a heli package for Gosainkunda. Under this package, we–a team of three–including tourism entrepreneur Ram Sundar BK, went to Gosainkunda.
We arrived at the Tribhuvan International Airport at 7 in the morning. Helicopter flights should be scheduled as early as possible in the morning.
From there, a helicopter carried us to Gosainkunda in just about 17 minutes.
When we reached the skies of Gosainkunda, the peaks were all covered with snow. We could see people walking and dancing around the lake.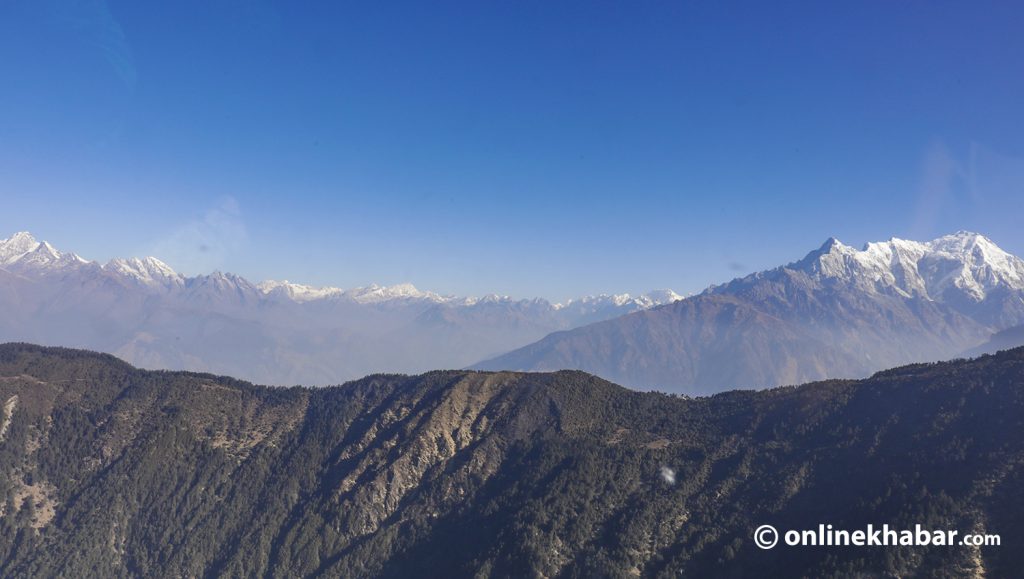 The destination
Gosainkunda lies at an altitude of 4,380 metres above sea level inside the Langtang National Park. It is a centre of faith for both Hindu and Buddhist devotees. The stone in the middle of Gosainkunda is believed to be a relic of the temple of Lord Shiva.
Gosainkunda is also a popular site for heritage tourism. There is a religious belief that performing puja after bathing in the cold and holy water of Gosainkunda fulfils one's wishes.
Every year on Janai Purnima and Dashain, a unique fair is held for five days and ten days respectively, at Gosainkunda. During this time, thousands of pilgrims reach Gosainkunda to take the holy bath and offer their prayers in the holy water.
According to a myth, during Samudra Manthan, gods and demons participated in getting the elixir situated below the sea. One of the stories says Lord Shiva drank the Kaalkut poison that came out while gods and demons churned the sea to save the world.
When the poison reached his throat, he became irritated and restless. To calm down, he reached the Niladri mountain and buried his trident. He drank the holy water that came out of it and stayed there.
In 2007, Gosainkunda was also listed as a Ramsar site (a wetland of international importance) along with nine other lakes inside the national park. Others include Saraswatikunda, Kumachokunda, Dudhkunda, Raktakunda, Chandrakunda, Suryakunda, Aamakunda, Ganeshkunda and Bataaskunda.
After reaching Gosainkunda, I realised how generously nature has decorated Gosainkunda. No matter how much you look at it, your heart is not satisfied; you just want to keep watching.
The heli tour package
Lila Lama, President, MD Group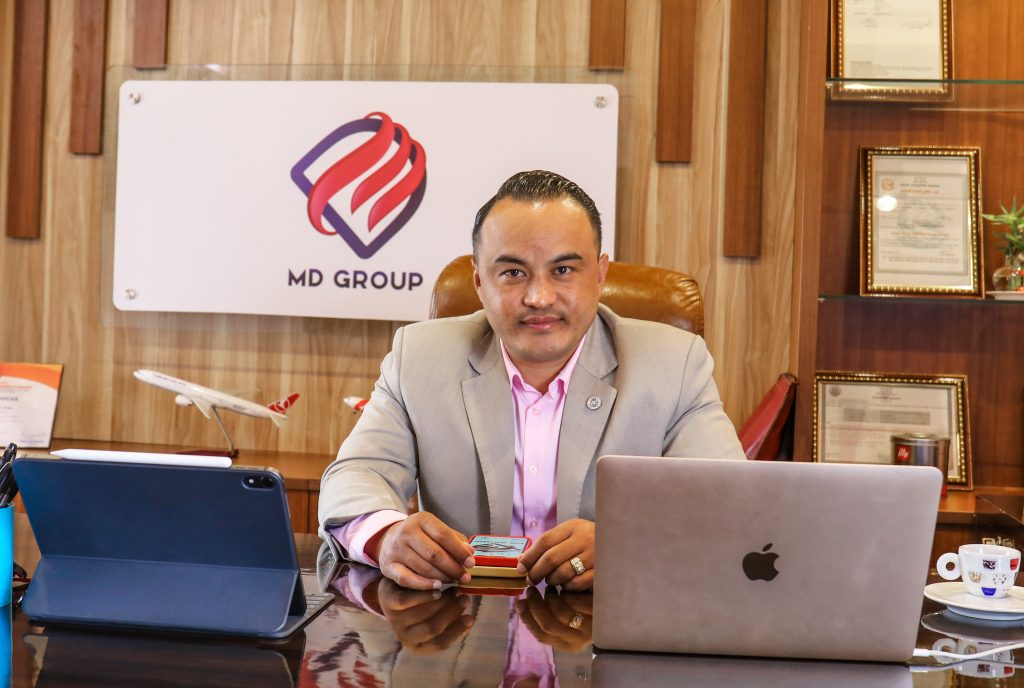 We are active in Nepal's tourism industry for the past few years. Now, with various packages, we are working hard to revive the country's tourism industry hit by the Covid-19 pandemic.
For that, we have introduced helicopter tour packages for the destinations that are important from religious and cultural perspectives. These include Gosainkunda, Langtang, Tilicho, the Everest region and Muktinath.
Of them, we feel Gosainkunda is a favourite one. Some days, there are more than 100 people visiting this place perhaps because it is filled with natural beauty and is connected to religious feelings. Likewise, it is quite close to the capital. We have targeted the population that cannot trek to this place but is willing to come here.
In the meantime, they have got an opportunity to visit Langtang that has been a popular destination among foreigners in Nepal. The domestic tourists' interest in our destinations further motivated us.