GoPro Hero 10 Black is the latest release from the famous action cam company GoPro.
GoPro is arguably the best action camera in the world. The action camera gained popularity from its inception back in 2004. Known for its compatibility and durability, it is almost used by every action and adventure lover. One of the main reasons for the success and popularity of GoPro is its products offer users the chance to let others see their experiences at the height of the action from their point of view.
The new GoPro has a new processor that lets the camera shoot at higher frame rates, better stabilisation, and automatically upload videos to the cloud while charging. The new processor also makes the GoPro Hero 10 Black a faster and more responsive camera than its predecessors. The sole authorized distributor of GoPro in Nepal Icefall store have already made the action-cam available for the people here and it is likely to get popular among Nepali adventurers, bikers and cyclists, hikers and content creators such as YouTubers.
Why? Let's get into the details of GoPro Hero 10.
Specifications
Dimension
Width: 2.8 inch
Height: 2.2 inch
Depth: 1.3 inch
Weight: 153 grams
Display
2.27'' fixed touchscreen LCD
Secondary display
1.4" LCD live-view monitor
Camera sensor type
CMOS sensor
Resolution
23 MP
Media/memory card
Single-slot: microSD/microSDHC/microSDXC
Video format
Up to 5120*2880 at 24/25/30/60 fps
Slow-motion mode
120 fps at 4K, 240 fps at 2704*1520p
Still image
23MP JPEG/RAW
Audio format
WAV
IP streaming display
1920*1080
ISO sensitivity
Photo/Video: 100-6400
Waterproof depth rating
33'/10m
Inputs
1*USB 3.1 Type-C charge and video output
Battery
1720mAh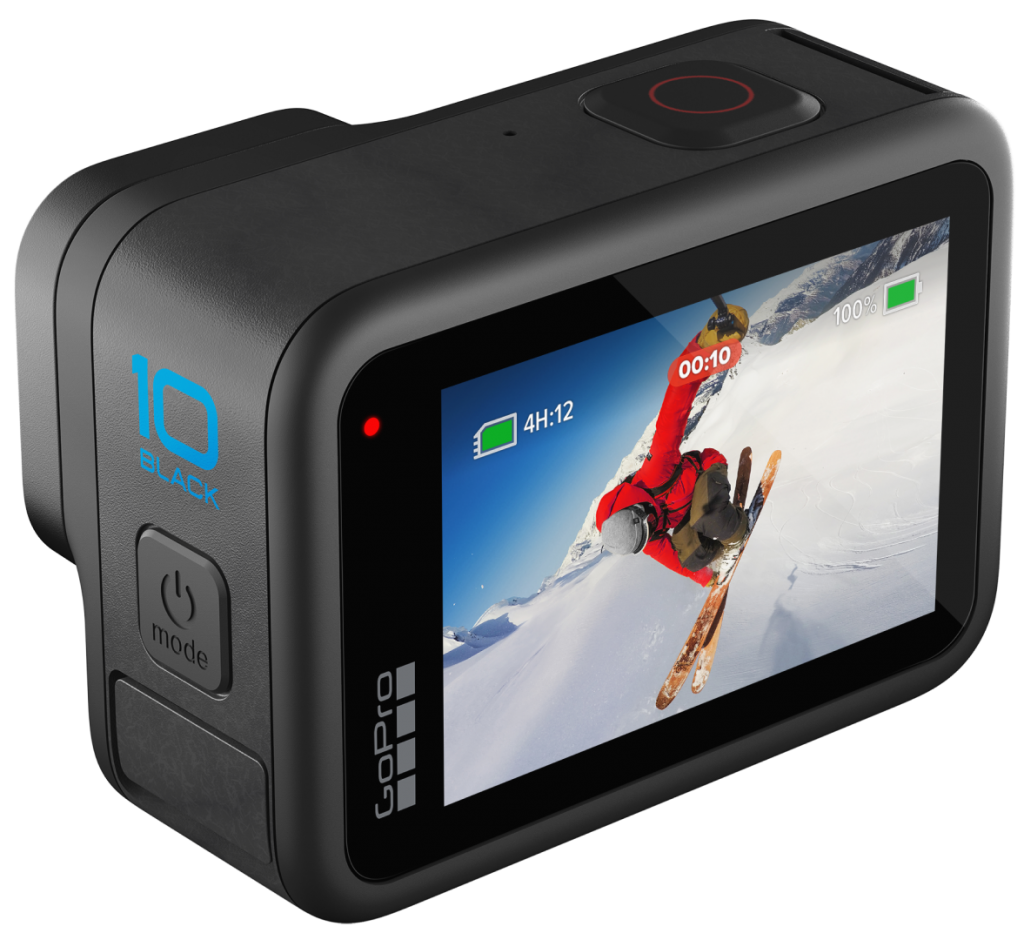 Since it is an action cam, starting off the review with the camera features is definitely the first thing to do. The new GoPro Hero 10 has a 23MP sensor that can record videos up to 5.3K and that too in 60fps whereas it can also shoot 4K videos at 120fps, which is very rare. The Hero 9 meanwhile could only shoot at 5.3K at 30fps and 4K videos at 60fps. It has a higher resolution than any GoPro ever made.
Though having the same camera, the Hero 9 could only capture 20MP still photos whereas the Hero 10 can capture 23MP photos. Thanks to its new processor, the performance has been doubled in the new GoPro Hero 10. The company has also claimed the noise levels are a lot low now in the low light.
Higher resolutions and more frame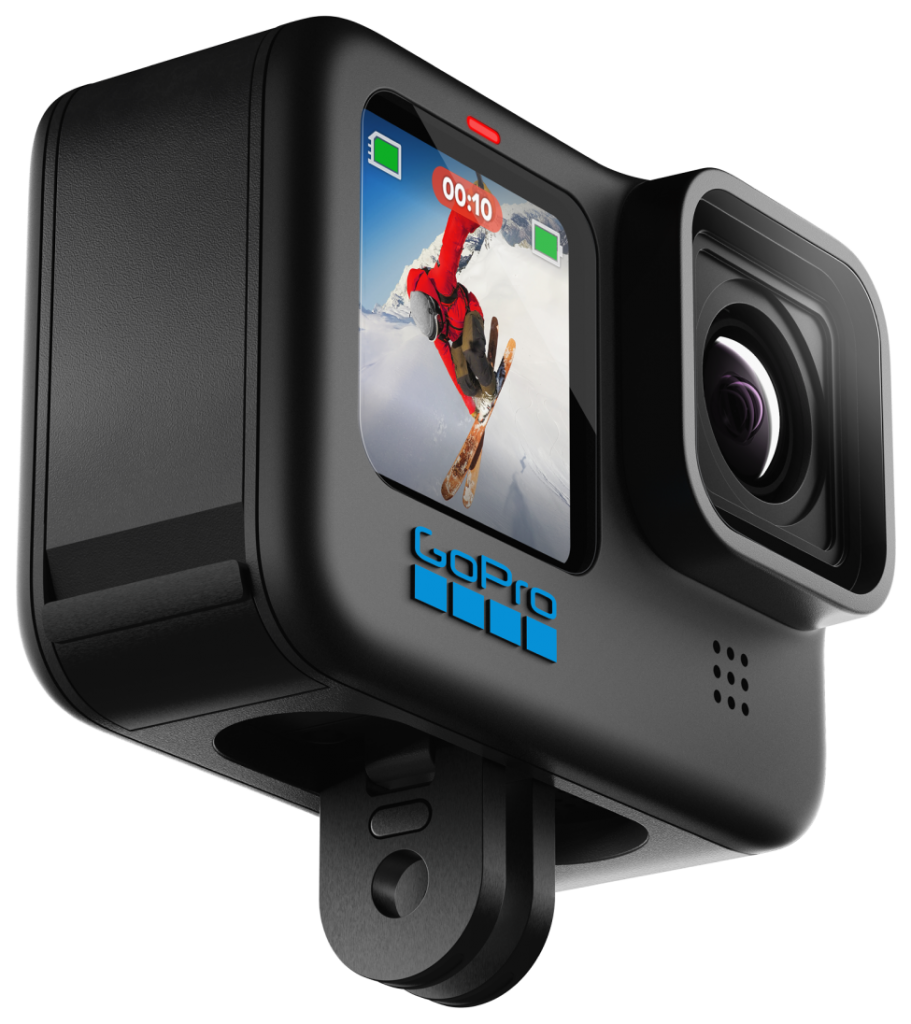 As mentioned earlier, the new GoPro comes with higher resolution and frame rate combinations. Hero 10 offers a substantial increase than Hero 9. Higher resolutions are always better for the videos and the Hero 10 provides a 5.3K video at 60fps.
But, you might be wondering what is the use of a 5.3K video when you cannot play it on your other device. Though you may not be able to play the 5.3k video on your other devices, you can have an excellent quality 4K video even if you crop it. With this device, you now even have something close to slow-mo at 4K (60fps) in the 4:3 aspect ratio which is a first for a GoPro.
The Hero 10 also has upgraded frame rates and with a new GP2 processor onboard, 4K video is now available at 120fps, which means you will have a slo-mo mode at UHD for the first time. The new 4x slow-mo can really show off some incredible moves of the users at high resolution. The new 120fps mode is available with almost all the field-of-view options. The 2.7K also gets a boost from 120fps to 240 — the maximum the camera can do, making this a great balance of resolution and framerate for action.
A high frame rate is not about only slo-mo though. A higher FPS also helps keep your videos looking smooth at normal speed, especially if there is a lot of activity going on. It is always great to have more frame rate options.
HyperSmooth front screen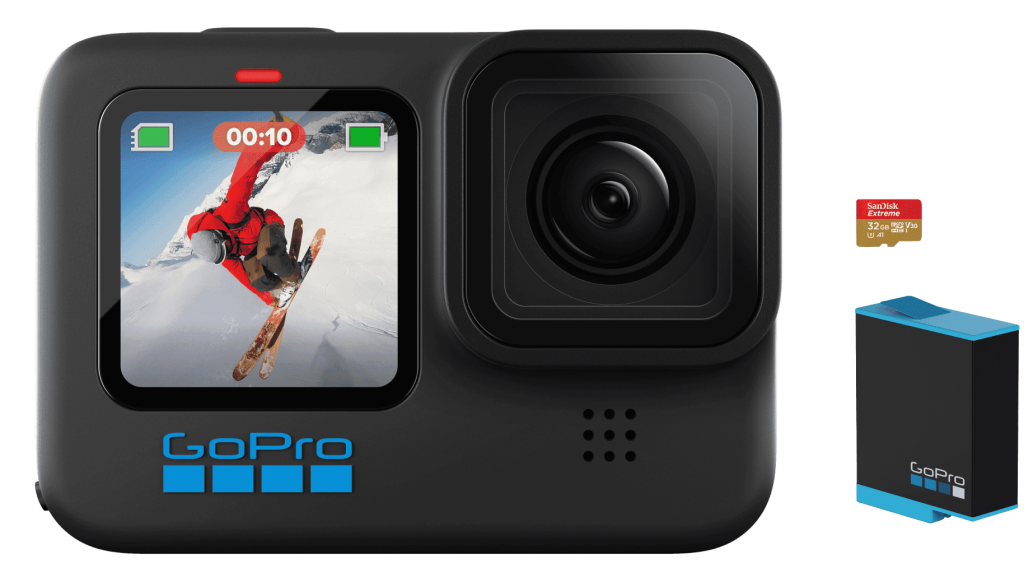 If you have used GoPro Hero 7, 8, or 9 series, you must know how smooth and stable the videos are. HyperSmooth on GoPro would allow the users to take amazing stable videos even in difficult situations. So with the new GoPro Hero 10, the fourth generation of onboard stabiliser HyperSmooth has been introduced. As if HyperSmooth 3.0 was not enough, HyperSmooth 4.0 brings a whole new game when it comes to capturing the videos.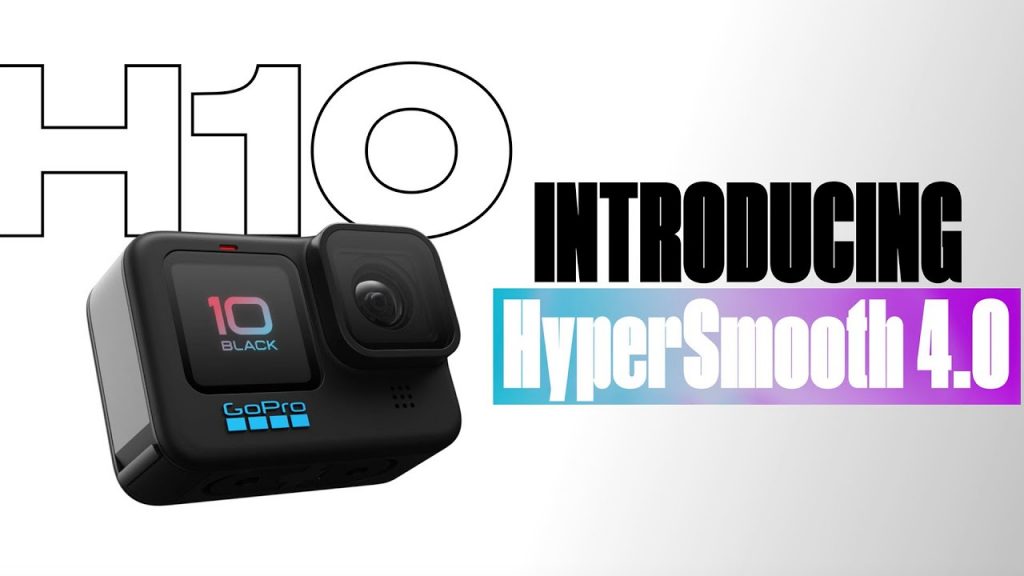 HyperSmooth 4.0 also gives horizon leveling with a tilt limit up to 45 degrees; it was a maximum of 27 degrees in the Hero 9. Even when you are live-streaming with the Hero 10, the stabilisation is available too, which can be very handy if you are doing something like walking and talking.
The front screen on the GoPro Hero 10 also gets a little update as well. Though the screen is of the same size as it was in Hero 9, the frame rate has been increased to 30fps from 20 fps. Though it might not make a huge difference, a higher frame rate is always better. The front screen also gets a hydrophobic coating on the lens. This means that when you take your GoPro into the water, the droplets will not stick to the lens and the droplets will not ruin your footage anymore.
Performance and battery life
Another improvement on GoPro Hero 10 is that the menu navigation is faster. The company claims the touchscreen is more responsive now, due to which the task will be faster. This is all possible because of the new GP2 processor. The company claims GoPro Hero 10 provides twice the performance than any other GoPros ever made. Also, the time it uses to process an HDR photo has been cut in half.
Battery life is where GoPro gets a backlash. The brand has presented itself weak in terms of battery life and the Hero 10 seems to have followed the same. The 1720mAh battery does not provide enough juice to the newly improved frame rates and higher resolution videos. If you want to take more videos at a higher resolution, you might want to get an extra battery, or else you might find yourself searching for a charging place.
Price
GoPro Hero 10 has been priced higher than Hero 9 when released. The Hero 9 in Nepal cost Rs 65,500 when released, and GoPro Hero 10 costs Rs 75,500. The price is comparatively cheaper in the US. You can purchase a GoPro Hero 10 at just $499. You can get it even at a cheaper price at just $399 if you purchase the GoPro with its one-year subscription.