Popular journalist Rabi Lamichhane has recently launched the Galaxy 4K Television, claiming it will be the first 4K television channel in Nepal. As the television is yet to begin its regular broadcasting, you must be wondering what the '4K' really means.
We have some answers for you today.
What is this '4K' thing?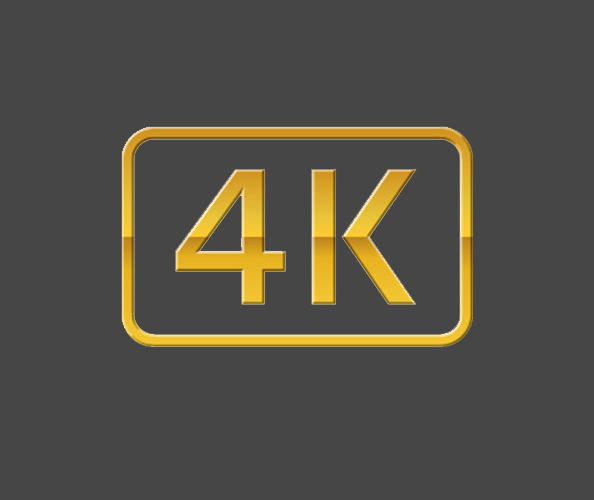 You surely must have heard the word '4K', either from your friends, colleague, social media or somewhere in the market. There is a craze in the tech world for this word. You have smartphones that record and support 4K videos, you need a television that supports 4K, and even professional cameras have the 4K recording option highlighted now. The 4K has been the pinnacle for modern devices and is the HD resolution standard for the mass market displays today.
The '4K' thing is associated with resolution. Resolution is a term that tells you just how densely these tiny dots, the pixels, are put together on the display. Individual pixels collect together to make up the image you see on the screen. So, the higher the pixel count, the higher the resolution.
The resolution, in terms of TV hardware, refers to the number of pixels that compose the picture on the TV. A single pixel, or discrete picture element, consists of a tiny dot on the screen.
The "K" in 4K stands for Kilo (1,000), meaning a TV that has achieved a horizontal resolution of about 4,000 pixels. However, in the exact count, it has 3,840 horizontal pixels and 2,160 vertical pixels, for a total of about 8.3 million pixels. On TV product specifications, resolutions are usually shown as "3840 x 2160" for 4K TVs.
What is a 4K TV? What is UHD?
Different brands use various expressions to say the same thing, such as Ultra HD, 4K TV, Ultra high definition TV and 4K UHD TV. But, as time passed, the TV industry found the phrase '4K' easier and more intuitive for consumers and began to use it more and more.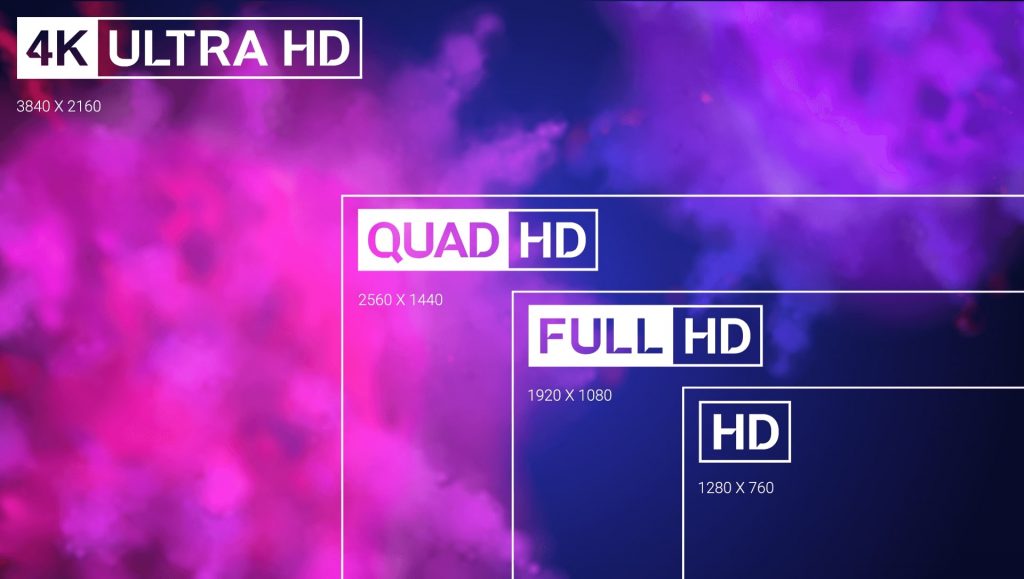 Today, most manufacturers and distributors now use the term 4K TV or 4K UHD TV. 4K and Ultra HD are four times the resolution of the Full HD. A standard Full HD screen will have a resolution of 1,920 x 1,080 or 1080 p (a total of 2,073,600 pixels). Ultra HD and 4K screens have a resolution of 3,840 x 2,160 (a total of 8,294,400 pixels). The more pixels there are, the more detail the picture contains.
The 4K HD TVs comes in larger sizes than their Full HD counterparts because of the difference between the pixel counts, but even at the same size, you can see the benefits of a 4K image over a Full HD one.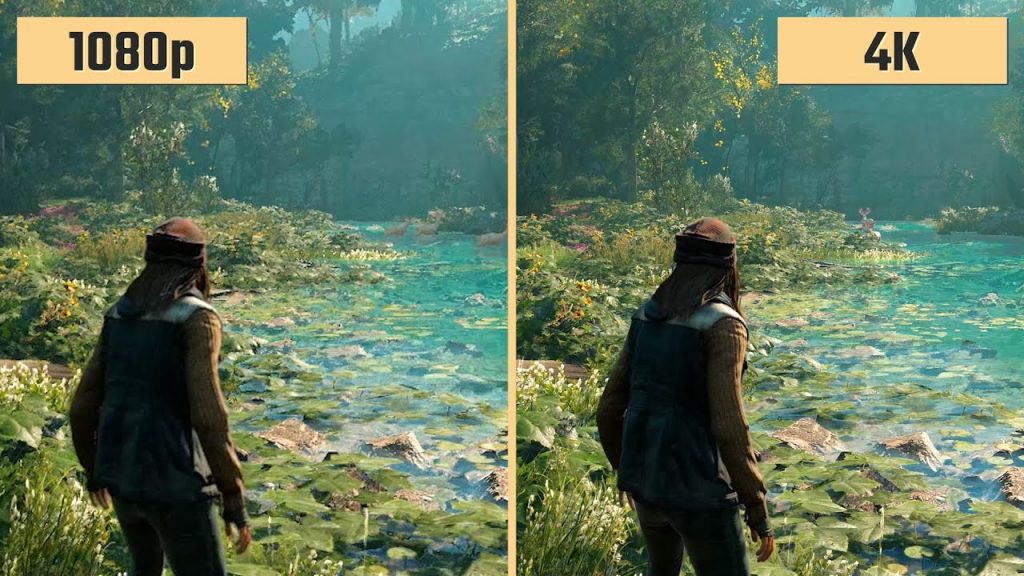 Side-by-side, a Full HD image will typically look flatter and softer, while a 4K picture brings out more detail and improved colour grading, making the picture sharper and more vibrant.
Aside from the resolution, the terms 4K and Ultra HD allow for higher frame rates and better colour replication to deliver a more true-to-life image. 4K and Ultra HD TVs support 10 and 12-bit colour that brings a broader range of colours on the screen, and therefore pictures appear more realistic. To put it simply, 'UHD' stands for 'ultra-high definition' and 4K resolution is a type of UHD resolution.
So, would not it be great if all recorded content were filmed in 4K? There is, however, a lot of lower resolution content out there in comparison to 4K content. But, thankfully, this is not a concern because of upscaling.
So, what is 4K upscaling and what can it do for you?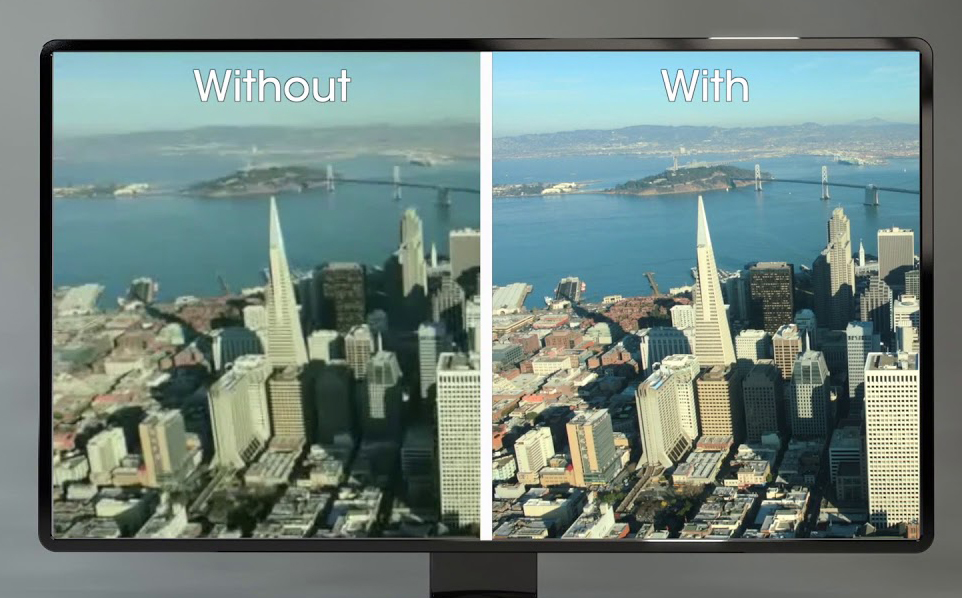 When you watch lower-quality FHD content on a 4K TV, upscaling is the technology that increases its resolution, converts, and optimises it to fit the display panel of a 4K TV. In other words, it does not just stretch the image — it upgrades it for the 4K display. Upscaling automatically analyses resolution to reduce noise, improve details and provide optimum contrast and colour so that you can view the content in 4K-like quality. And, since, every brand does upscale differently, be sure to choose the one that does it the best.
So, what is the TV channel itself going 4K?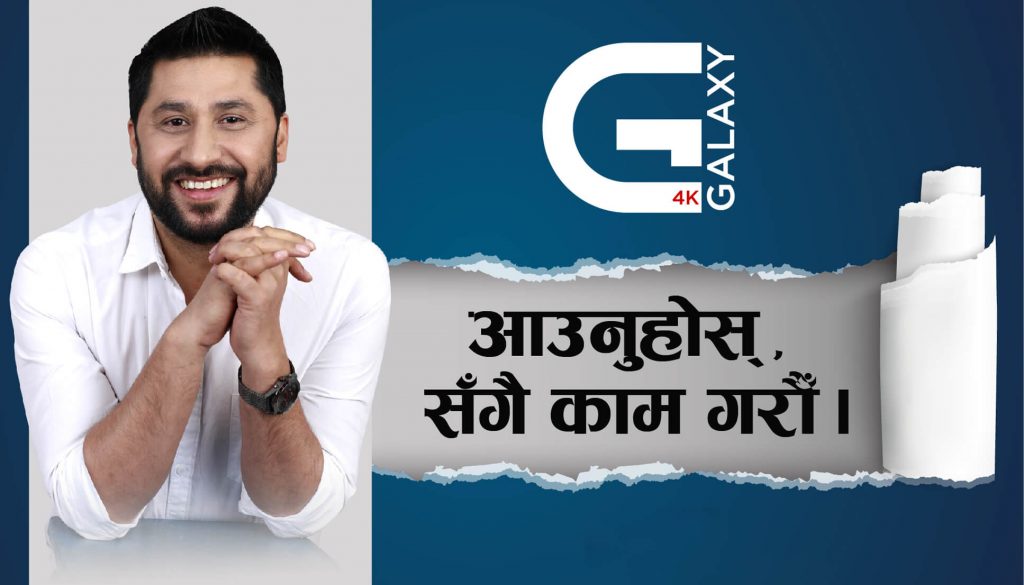 Galaxy 4K is a Nepali-language channel owned by Gorkha Media Network Pvt Ltd. The channel itself is being called 4K because it aims to connect the latest 4K technology with premium content and deliver them to the Nepali people.
It will be the first Nepali television channel to deliver its content in the 4K resolution. The channel not only intends to deliver premium content but also deliver them in a resolution quality that no Nepali channel has ever done before.
Meanwhile, the TV will be hosting some of the much-anticipated programmes such as Sidha Kura Janata Sanga, Ko Banchha Crorepati, Crime Patrol Nepal, Sa Re Ga Ma Pa, Ramayana and The Leaders. Along with Rabi Lamichhane, these shows will be hosted by a bunch of celebrities including Rajesh Hamal, Deepak Raj Giri and Mahabir Pun.