DJI Action 2 is the latest action camera from DJI. The newly launched action camera has finally arrived in Nepal with some exciting features.
DJI, which stands for Da-Jiang Innovations, is the world leader in commercial unmanned aerial vehicles, commonly known as drones. The company is mostly known for its drones and various sources claim it has covered almost about 70% market of drones worldwide. While most of its products are focused on aerial videography and photography, DJI Action focuses on action videography and photography.
You all have one name in common when it comes to action cameras, which is GoPro. The launch of DJI Action 2 means it will ultimately be compared to the latest Hero 10 which GoPro released earlier this year. HD slow-motion, hyper-lapse, time-lapse, UVC and live stream are some interesting features of DJI Action 2, which might give a tough challenge to the GoPro Hero 10.
Besides these, there are lots of interesting features on DJI which will be discussed in the article below.
Specifications
Dimension
39*39*22.3mm
Weight: 56 grams
Waterproof status
10m without waterproof case
Display
1.76-inch OLED, 350ppi
Camera
1/1.7" CMOS 12MP F
OV: 155 degrees
Aperture: f/2.8
Focal Range: from 0.3m
ISO range: Photo: 100-6400
Video: 100-6400
Resolution
4,000*3,000 pixels
Video
4K @ 120fps,
1080p slo-mo @240fps
Built-in storage
32GB (expandable)
Battery
580mAh Li-Po
Operating time
70 minutes ([email protected])
Connectivity
Wifi 802.11, Bluetooth 5.0
Microphone
1
Price
Rs 62,500 (Power Combo)
Rs 79,500 (Dual-Screen Combo)
However, some of the specifications vary between the front touchscreen module and the power module.
Design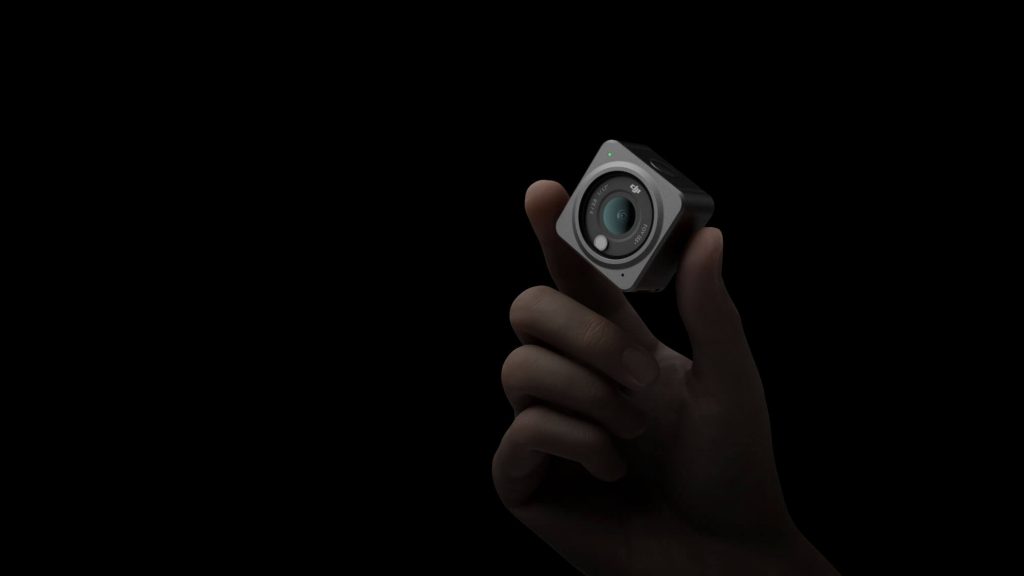 Labelled as "size-defying power", the DJI Action really does live up to that reputation. This is an action-packed action camera that is ultra-portable and is also the most powerful action camera from DJI to date. This is a tiny square-shaped camera that has a dimension of just 39*39*22.3mm and weighs only 56 grams all thanks to its aluminium alloy body.
The DJI Action 2 camera is also dustproof, waterproof, and drop-proof. It comprises the camera unit and various modules – the front touchscreen module, power module, and various mounting peripherals – that can be interchanged, making it extremely versatile. The modules also have an extra battery with them that extends the battery life of the camera. Along with the battery, it also houses a USB-C connector and a microSD card slot.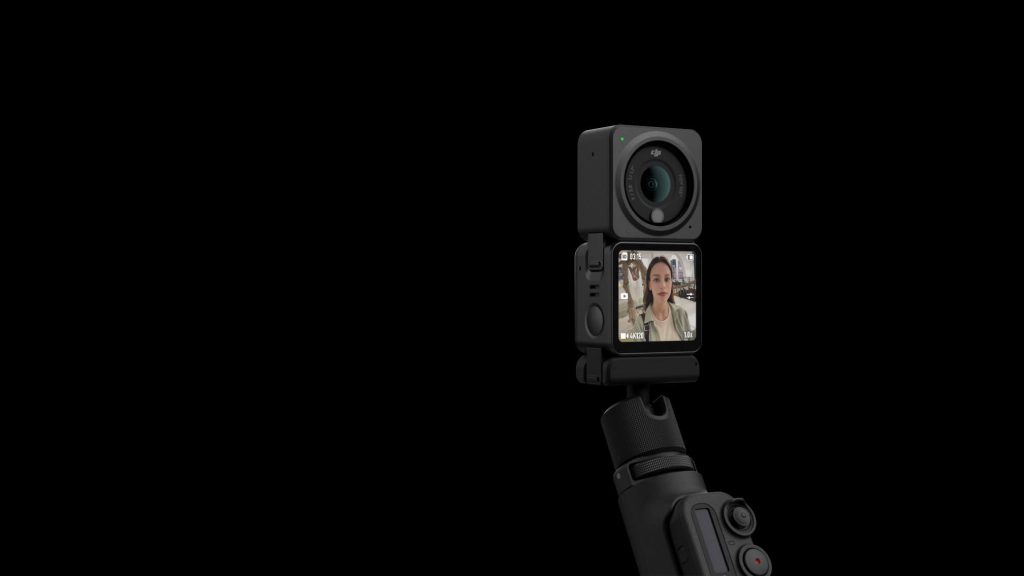 The camera unit features a 1.76-inch OLED touchscreen with an additional OLED screen on the front touchscreen module, which attaches to the bottom of the camera unit via magnetic locks and the screen is protected with Gorilla Glass. The magnetic locks are something new seen in the action camera category.
Camera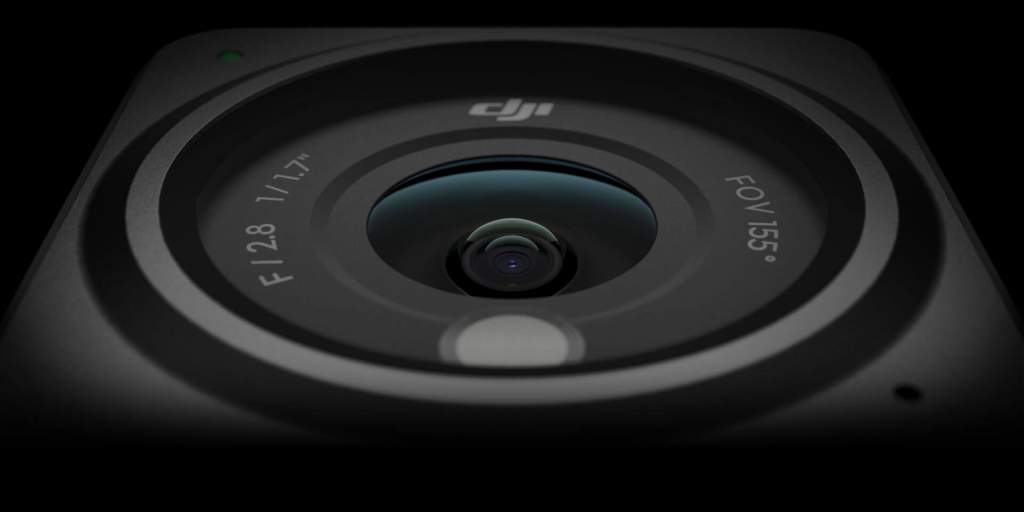 There is a 1/1.7" CMOS 12MP ultrawide camera sensor housed in a tiny camera body with an OLED screen on the back. It has a 155 degrees field of view (FOV) with an aperture of f/2.8.
The 12MP camera captures good photos and you will also get the same image quality at any frame rate. DJI Action 2 can record videos in [email protected] fps which allows you to capture HD slo-mo videos and you get smooth footage with rich details. You have the option to set auto-stop rec on this action camera and it automatically stops recording upon the set timing.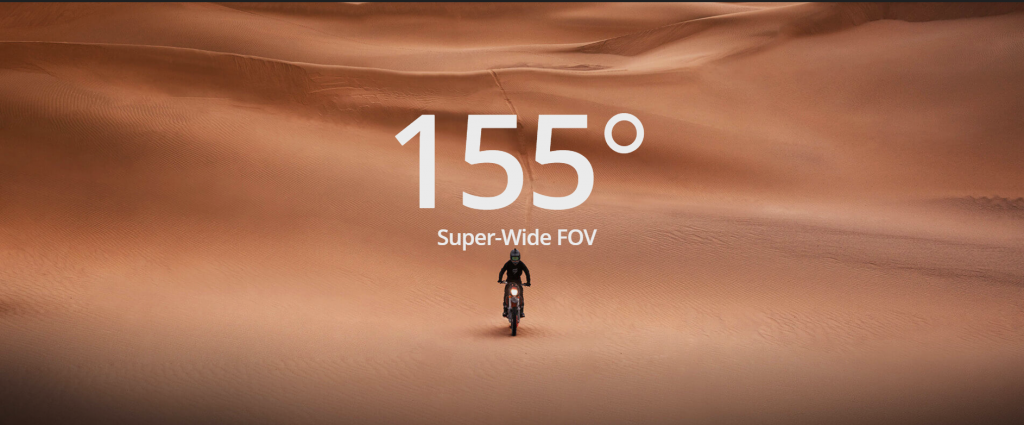 The 155 ultrawide FOV also allows taking incredible footage while capturing your surroundings for immersive footage. The custom aspheric lens sharpens edges and reduces image distortion. DJI Action 2 incorporates RockSteady 2.0, the company's proprietary electronic image stabilisation (EIS) technology for smooth footage.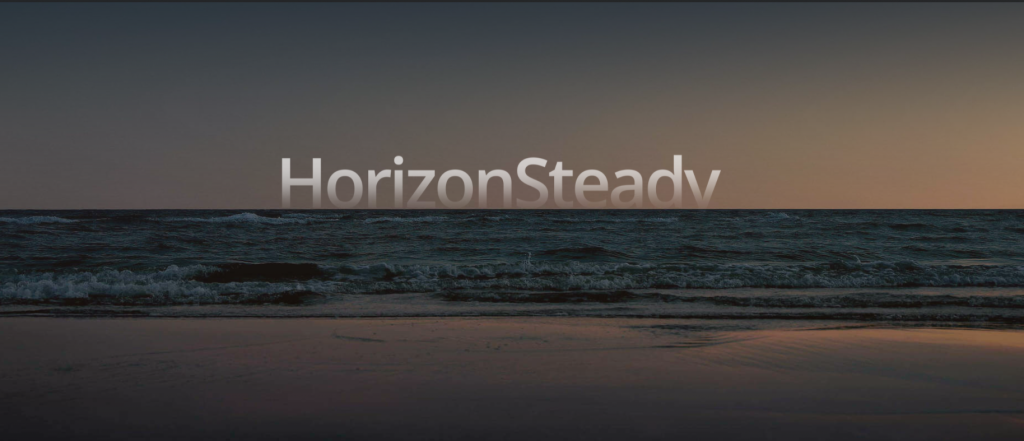 It also has a horizon steady that keeps the footage level, no matter how the circumstances are. It can be an awesome addition for action lovers. Other features include timelapse, 8x slow-motion and digital zoom.
Battery life and performance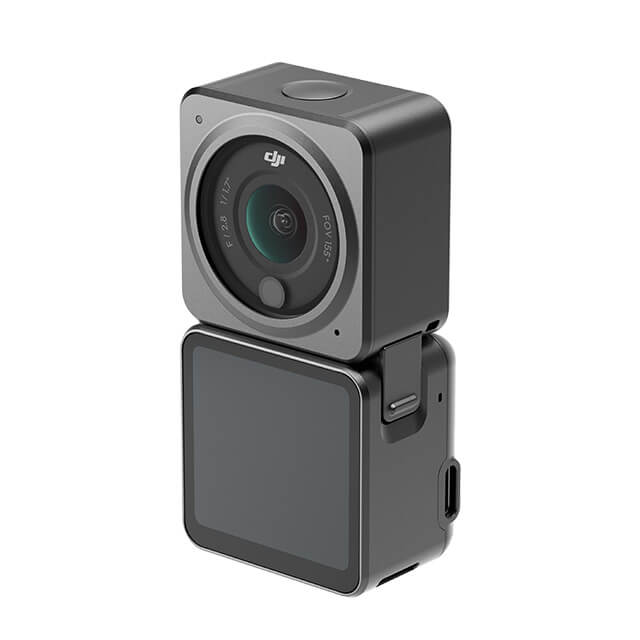 The camera unit of DJI Action 2 has a battery with a run time of up to 70 minutes and when it is connected to the front touchscreen module, the time increases to 160 minutes and reaches 180 minutes with the power module.
The noteworthy thing about the front touchscreen module is it incorporates DJI matrix stereo technology. Combining the camera unit with the front touchscreen module means the camera gets three additional microphones and it helps to record audio from every direction, creating immersive sound during playback.
An interesting feature of DJI Action 2 is it has an audio zoom feature, which means when the video zooms in, so does the audio creating dynamic and focused audio. Another option in the audio you have is you can select the direction of focus, which is pretty cool. DJI also has its own app, DJI Mimo so that the users can create and edit their captures there.
Verdict
DJI Action 2 is an incredibly powerful tool for action lovers. It is tiny, which makes it portable to carry anywhere without any hassle. Yet, it can capture some amazing videos with a lot of details.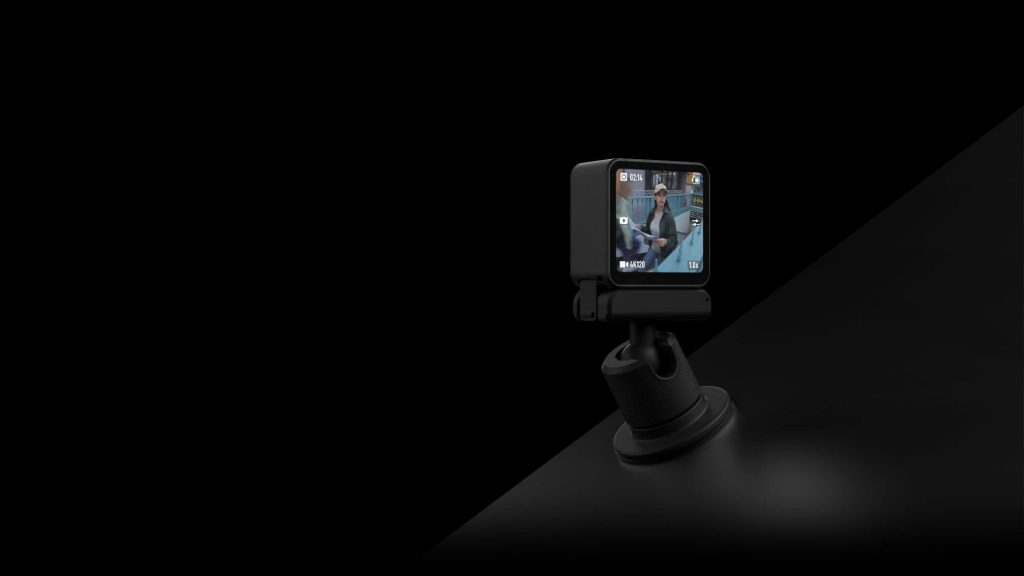 The modular form of the camera is what intrigues you the most. The magnetic mounts are definitely something new and interesting for the users. Along with capturing amazing videos, this tiny device can also be used as a webcam. The stabilisation is also equally amazing. Capturing 4K videos in 120fps is commendable and there are not too many devices that can actually do that. Also, do not forget that this device is waterproof up to 33 feet and can be used underwater without housing.
Being this awesome, it has its limitations though. Though the camera unit may come at an affordable price, it goes high when you opt for the front screen option and it really makes you think if you should purchase this instead of GoPro. Also, overheating while capturing videos of a long duration has been a concern.
The internal memory storage is 32GB, which is great as GoPro does not have any, but this also means you have to purchase either a power module or a front touchscreen module for extra memory as there is no card slot on the main camera unit itself. Although you get the extra memory after the attachment of the module, this action camera loses its credibility of being waterproof and have to be supported by waterproof housing for underwater shots which you will have to purchase separately. Not to forget, the main camera unit also has only a single microphone so you have to purchase the module anyhow to get the optimal use of this action camera.
DJI Action 2 is priced at Rs 62,500 for the Power Combo which includes DJI Action 2 camera unit, power module, magnetic lanyard, and magnetic adapter mount, power cable and a one-year warranty on the product.
The Dual-Screen Combo is available for Rs 79,500 and includes the DJI Action 2 camera unit, front touchscreen module, magnetic lanyard, magnetic ball-joint adapter mount, and magnetic adapter mount, power cable and a one-year warranty.
The price seems way higher than in other parts of the world. The Power Combo is available at just $399 in the US whereas the Dual-Screen Combo is priced at $519. The price can be a huge factor in choosing between DJI Action 2 and GoPro. The price here does not seem justifiable. Yet, let's see if it can rival GoPro Hero 10.