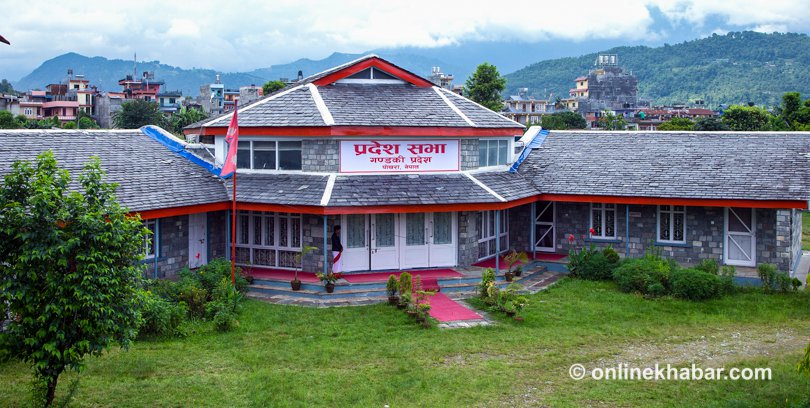 Pokhara, August 6
Gandaki Chief Minister Prithvi Subba Gurung is preparing to split some ministries and expand his cabinet.
The provincial cabinet currently consists of seven members including the chief minister. The constitution allows any province to include maximum 20 per cent members of the provincial assembly in the cabinet. Since Gandaki Provincial Assembly has 60 members in total, the cabinet can be expanded upto the strength of 12.
Recently, an experts' team suggested that some ministries be split and the cabinet be expanded to 10 members, CM Gurung is thinking of the expansion.
The team from the Nepal Administrative Staff College concluded that the Ministry of Physical Infrastructure; the Ministry of Industry, Tourism, Forest and Environment; and the Ministry of Social Development should be split into two components each.
Meanwhile, the ruling Nepal Communist Party has begun a discussion on which leaders should be included in the expanded cabinet.