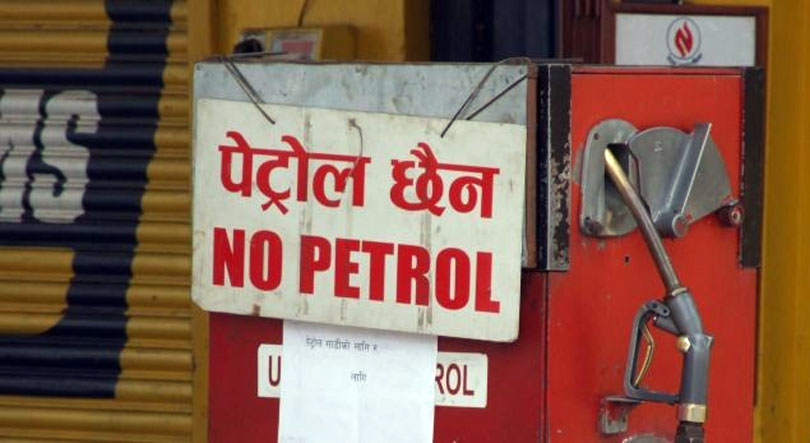 Kathmandu, September 21
After fuel tanker drivers launched an strike demanding amendments to some provisions of the recently introduced criminal code, the government on Friday has set limits on the amount of fuel different vehicles can refill.
The government-owned fuel monopoly, Nepal Oil Corporation, has directed operators of fuel stations not to give more than five litre fuel to motorbikes and scooters at one time. Private light vehicles can get 15 litre fuel at maximum.
Likewise, public transport vehicles operating on diesel can get 50 litre fuel at one time if they are operating on short routes. The long route vehicles will get 100 litre fuel at most.
Meanwhile, the fuel stations have been directed to give top priority to ambulances, school buses, government vehicles and other emergency service vehicles.
Officials have reported that the fuel import from India has halted since Tuesday.
Though the Corporation often claims that its stock can suffice the demand of fuel for seven days in average, the market witnesses the shortage within a couple of days after the obstruction.
The Corporation's spokesperson Birendra Goit still claims that the Corporation has sufficient stock even now.