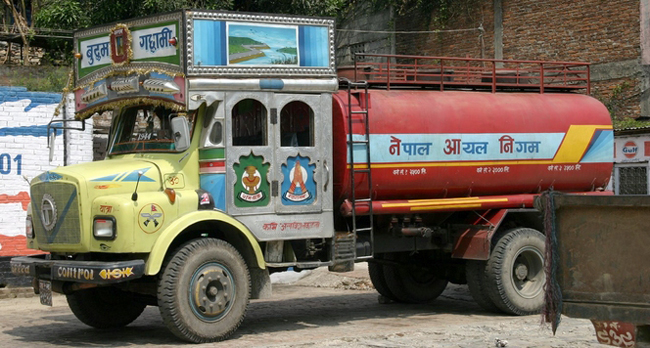 Kathmandu, September 20
Drivers of fuel tankers across the country have launched a strike demanding amendments to some provisions of the new criminal code. The strike has sparked fears of fuel crisis among consumers.
The drivers launched the strike in solidarity with other transport workers who have announced different forms of protests across the country. Consequently, fuel supply works have been completely halted since Tuesday.
Earlier some months back, the tanker drivers had launched a similar strike putting forth various demands. Then, Nepal Oil Corporation had conceded to all the demands to avoid possible crisis.
Therefore, the Corporation has now called on the workers to withdraw their protests and rejoin the work.
The Corporation has also warned of scrapping the contracts signed with them if the drivers fail to carry out the duty on time.
The workers, however, have not responded to the warning yet.
Other workers' strike affects passengers
Meanwhile, transport workers have parked their vehicles in garages since Tuesday launching the strike against the code in various districts of the country including Kaski, Dang, Kailali, Mahottari, Sunsari and Dhanusha.
Thousands of passengers have been hit hard in the run-up to major festivals of Dashain and Tihar.