Two most discussed issues on the front page of major Nepali and English broadsheet dailies published from Kathmandu on Tuesday are Prime Minister KP Sharma Oli's India trip scheduled to begin this Friday, and delay in the unification between CPN-UML and CPN-Maoist Centre. The first session of Parliament is being prorogued today citing lack of business and it has also been an issue of attention in the newspapers.
Important
Left alliance top leaders meeting today to iron out differences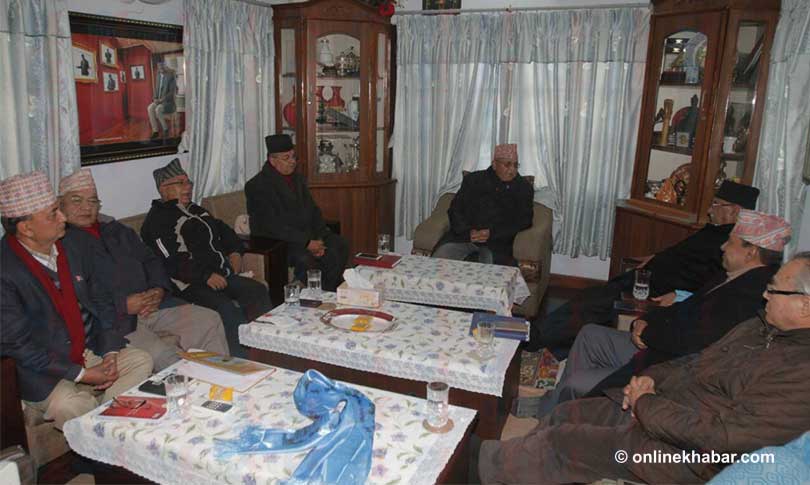 Naya Patrika and Rajdhani report that top leaders of CPN-UML and CPN-Maoist Centre are holding a meeting today after a long time to discuss ongoing preparations for their unification. The meeting of the Party Unification Coordination Committee has been called for 4 pm at the Prime Minister's residence.
Naya Patrika informs that there are three major issues yet to be settled between two parties including the ratio of share of two parties in the unified party, inclusion of 'people's war' in the statute and election symbol.
Rajdhani says the unification announcement is likely on April 22. However, The Himalayan Times reports that the UML has clarified that the unification cannot take place if the Maoist Centre is adamant on equal representation in organisational structure.
Nepal, India will sign at least two pacts during Oli trip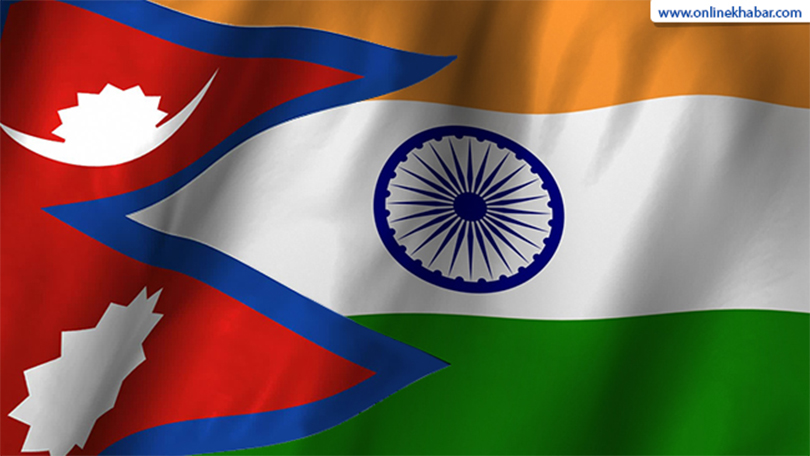 The governments of Nepal and India are preparing to sign at least two agreements—one on extending Indian railway up to Kathmandu, and the other on cooperation in agricultural sector—during the upcoming New Delhi visit of prime Minister KP Sharma Oli, reports The Kathmandu Post. Another report in the same newspaper says an agreement on bulk cargo movement through more transit points between the two countries is also on the list of agendas.
Meanwhile, Kantipur says the government is preparing to forge an agreement on five major issues related to water resource management during the trip. The issues include energy banking, implementation of Mahakali Treaty and Pancheshwor Multipurpose Project, modality of Butwal-Gorakhpur intercountry transmission line, amendment in India's guideline on water management and construction of Lamki-Belauri intercountry transmission line.
Naya Patrika comments that if Indian PM Narendra Modi wishes, the detailed project report of Pancheshwor Project will be finalised instantly.
First House session to get prorogued today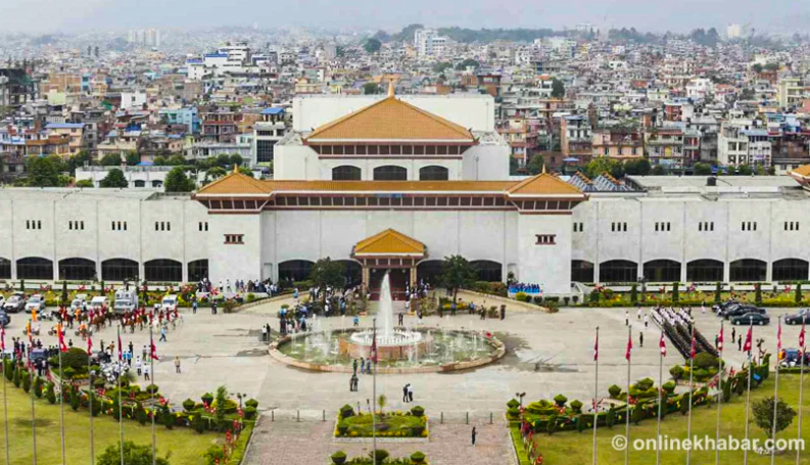 Rajdhani and Nepal Samacharpatra report that the first session of Federal Parliament is being prorogued today. Before that Prime Minister KP Sharma Oli is addressing the House of Representatives today.
It is expected that Oli will inform lawmakers about agendas of his upcoming India visit as well as the visit of Pakistani PM Shahid Khaqan Abbasi.
Ignored
Law amendment underway to make PM's Office more powerful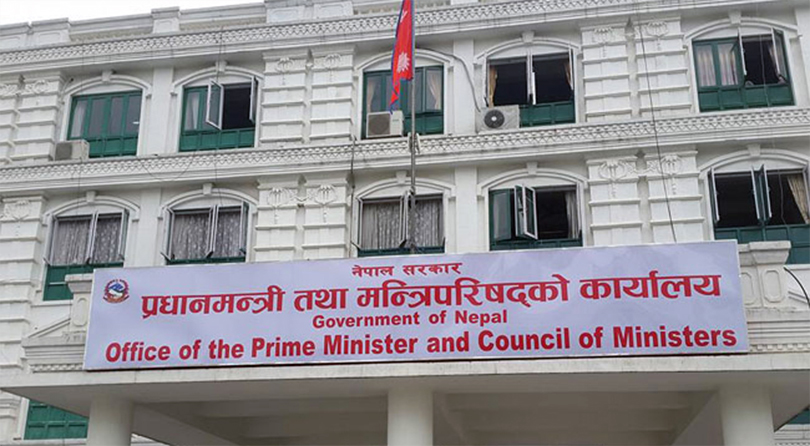 The Kathmandu Post reports that the government has initiated a process to amend laws for bringing a number of government agencies under the Office of the Prime Minister and Council of Ministers. The proposed agencies to be controlled by the Office include National Investigation Department, Department of Money Laundering Investigation and Department of Revenue Investigation, among others.
Fuel price hiked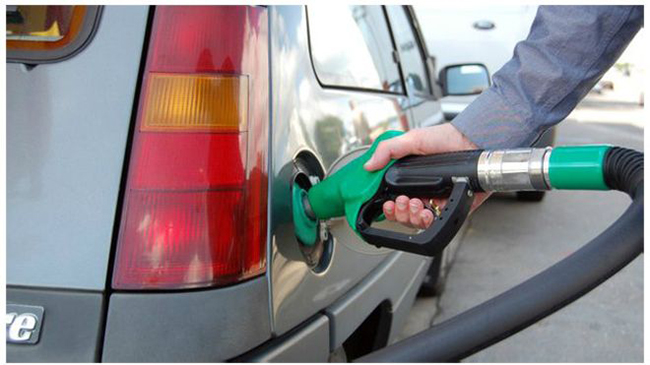 The sole fuel distributor of the country, Nepal Oil Corporation, a government undertaking, has decided to increase the prices of petrol, diesel and kerosene to be effective from Monday midnight, according to newspaper reports.
Quoting NOC spokesperson Birendra Goit, reports say a litre of petrol now costs Rs 105 whereas a litre of diesel or kerosene Rs 85.The adjustment was made in line with the changes in international market prices, according to the Corporation.
Home Minister warns of action against secession, conversion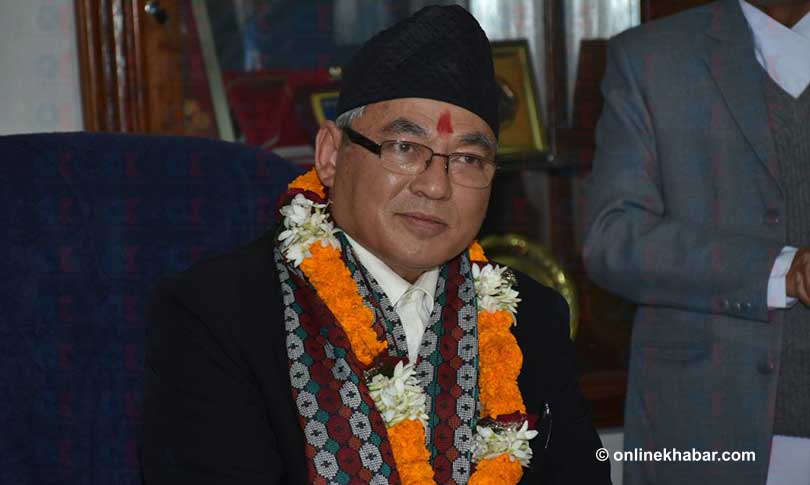 Nagarik and Republica report that Home Minister Ram Bahadur Thapa has warned of action against those involved in secessionist activities and religious conversions. Nagarik report says one of the highlights of Thapa's 82-point reform plan is protection and promotion of national unity and action against separations on the basis of caste, religion and region.
"Attempts are being made by elements like CK Raut to push the country into conflict in the name of an independent Madhes, or through Christianity. A new strategy should be devised to consolidate national unity," he has been quoted in Republica.
Mahat accuses Khatiwada of manipulating data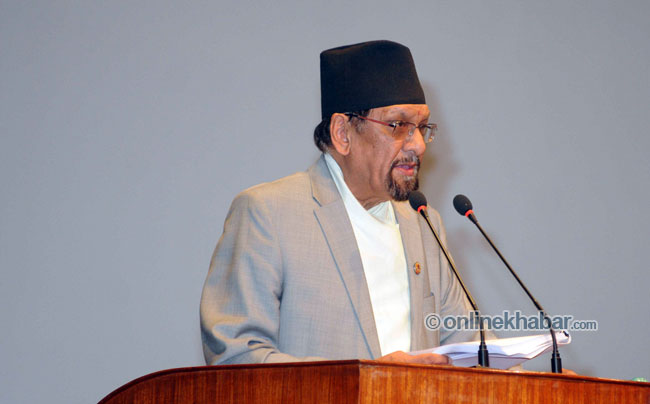 Nepali Congress leader Ram Sharan Mahat, who served the government as Finance Minister multiple times in past three decades, has accused incumbent Minister Yubaraj Khatiwada of manipulating facts intentionally in the white paper that he issued last week, according to Karobar.
The economist-turned-politician said Khatiwada just highlighted problems of the national economy while he wanted to cover all achievements made in the past.
Interesting
Draft laws ready for provincial governments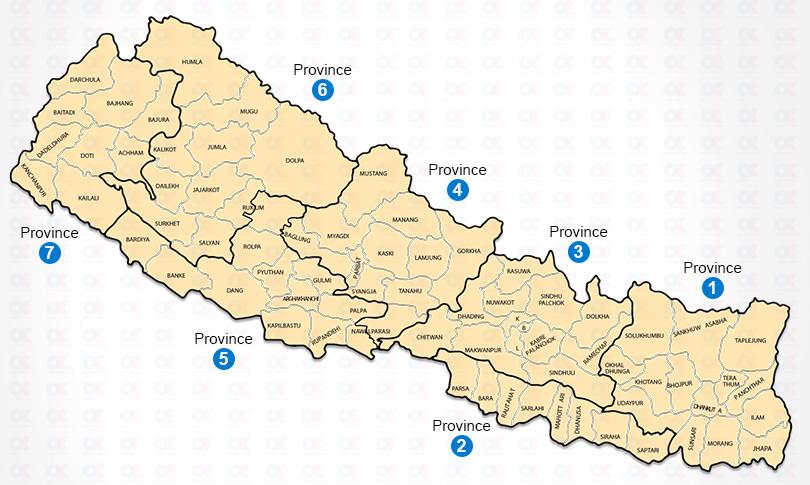 Kantipur says the central government has prepared drafts of nine laws for provincial governments, based on which seven provincial governments can draft and implement their own laws. At least 22 new laws should have been prepared for provincial governments to execute their constitutional rights, but the government prepared drafts for immediately necessary nine, according to the report.