Former IGP Ramesh Chand Thakuri surrendering himself at the Supreme Court has been featured in most national dailies along with the news story about a Nepali man killed in an airstrike in Libya. Rajiv Gurung aka Deepak Manange joining the Nepal Communist Party has also been given importance in today's newspapers.
Here is a summary of important, ignored and interesting stories published on front pages of Kathmandu broadsheet dailies, both Nepali and English, on Friday.
Important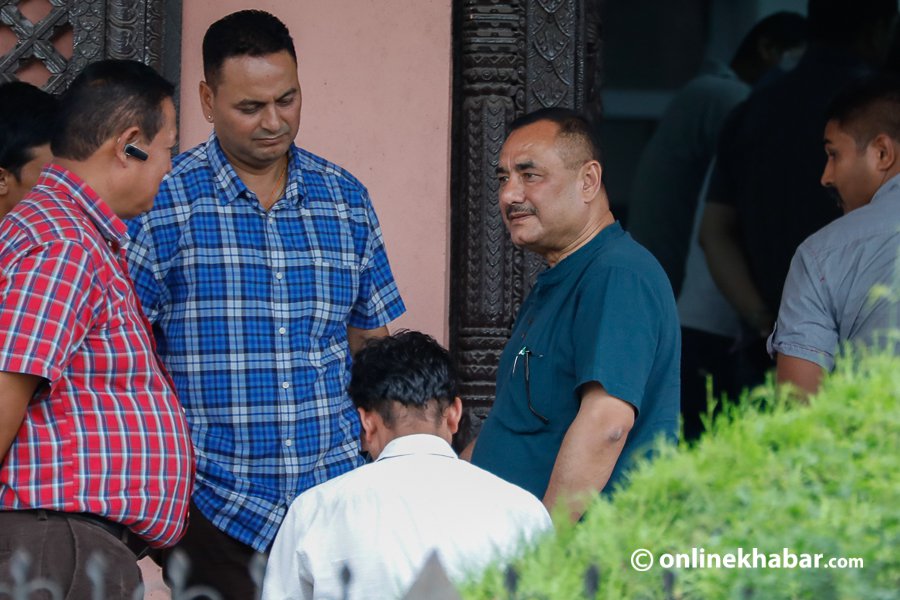 Former IGP Chand surrenders
Rajdhani, Gorkhapatra, The Himalayan Times and Republica report that former Inspector General of Nepal Police Ramesh Chand Thakuri, who was on the run for almost 27 months after the Supreme Court convicted him in the multi-million-rupee Sudan armoured personnel carriers (APC) scam, surrendered at the court on Thursday. He was subsequently sent to Dillibazar Jail.
He was convicted of corruption in the procurement of sub-standard APCs for Nepali peacekeepers deployed in Sudan. Along with Thakuri, the court had convicted former police chiefs Om Bikram Rana and Hem Bahadur Gurung.
A division bench of the then apex court chief justice Sushila Karki and justice Bishwambhar Shrestha had convicted IGPs –Thakuri, Rana and Gurung, former AIGs — Shyam Singh Thapa and Deepak Thangden, and the then AIGs Deepak Kumar Shrestha and Rabi Pratap Rana for their involvement in the scam. Each of them were slapped one-year jail and Rs 40,000 fine.
However, Nepal Samacharpatra reports that the proof against Thakuri is weak. Sources close to the case believe that Thakuri surrendered because he knows that the CIAA doesn't have substantial evidence to book him for graft.
Nepali killed in Libya airstrike
The Himalayan Times and Republica report that a Nepali citizen was among at least 44 people killed in an airstrike that hit a detention centre for migrants in the eastern suburb of the Libyan capital Tripoli on Tuesday night.
Santosh Shrestha, 26, a permanent resident of Chiti in Lamjung's Besishahar, lost his life after the airstrike hit Tajoura detention centre that housed more than 600 migrants. The airstrike, reported to be conducted by forces under rebel leader Khalifa Haftar, left more than 130 others injured.
Ignored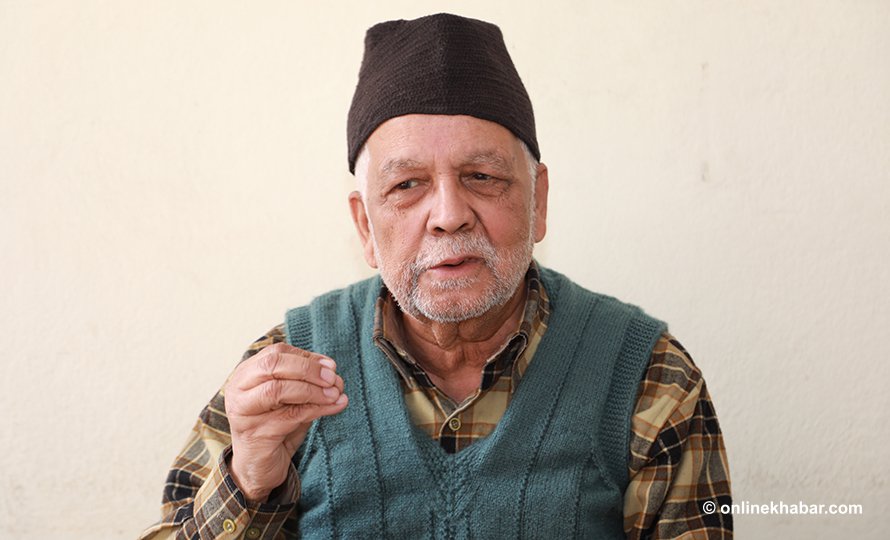 Nepali Ambassador to India yet to meet new External Affairs Minister
The Kathmandu Post reports that despite waiting for over a month, Nilamber Acharya, Nepal's Ambassador to India, has failed to meet S Jaishankar, India's new External Affairs Minister.
This failure, though, is not for a lack of trying. As soon as the new Indian Cabinet took office on May 30, the Nepali Embassy in New Delhi had written to India's Ministry of External Affairs, seeking a courtesy call on Jaishankar by the ambassador. Over a month later, the embassy has been patiently waiting for a response, according to officials. But as of Thursday, no phone calls had been forthcoming.
Govt extends CIB's investigation term
Nepal Samacharpatra reports that the government has extended the term of CIB's team looking into irregularities in the Lalita Niwas land scam among other cases by 45 days. The government had formed a team in March and assigned it to look into the wrongful purchase of government-owned and guthi land.
Ministers visiting abroad without informing concerned authorities
Annapurna Post reports that Chief Ministers of various provinces are currently abroad. However, none of them have informed diplomatic authorities while travelling abroad.
Some chief ministers are attending a conference held by NRNA while some are on a personal visit. Province 3 CM Dor Mani Paudel and Province 5 CM Shanker Pokhael both are in China. However, the Ministry of Foreign Affairs does not know what the two ministers talked with their respective parties.
Interesting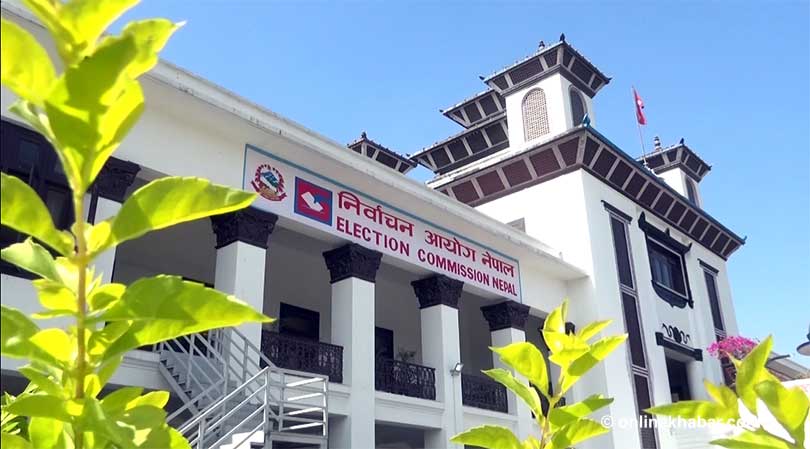 EC to host by-election in November
Gorkhapatra and Republica report that as part of internal preparations for conducting by-elections to fill 47 vacant positions at the local, provincial and federal levels of government, the Election Commission has urged eligible voters to register with local election offices at the earliest.
Unregistered voters are not allowed to cast their ballots even if they are of eligible age. Political parties and the election authorities are being asked to encourage eligible voters to reach the nearest election office and register before the polls are announced.
Under the law, the election offices must stop registering new voters once an election date is announced. The request from the EC comes after consultations by the election commissioners with the president, the prime minister and other stakeholders about holding the by-elections. The EC plans to hold the by-polls within November.
Baskota expresses dissatisfaction over criticism of govt over IIFA awards
The Himalayan Times reports that government spokesperson Gokul Prasad Baskota on Thursday expressed dissatisfaction over the instruction given by a parliamentary panel to the government to immediately halt all work related to hosting of the International Indian Film Academy Awards in Nepal.
The directive issued by the parliamentary International Relations Committee on Tuesday has prompted the Nepal Tourism Board to temporarily halt the process of organising the grand Bollywood awards show in the country.
Baskota mocked the parliamentary panel referring to them as a group of "know-it-alls". He added that the government had never planned to host the event and that it would only provide security for the event. He said that the private sector was going to be given the responsibility to organise the event.
Cost of Kathmandu-Terai fast track increases by 56 per cent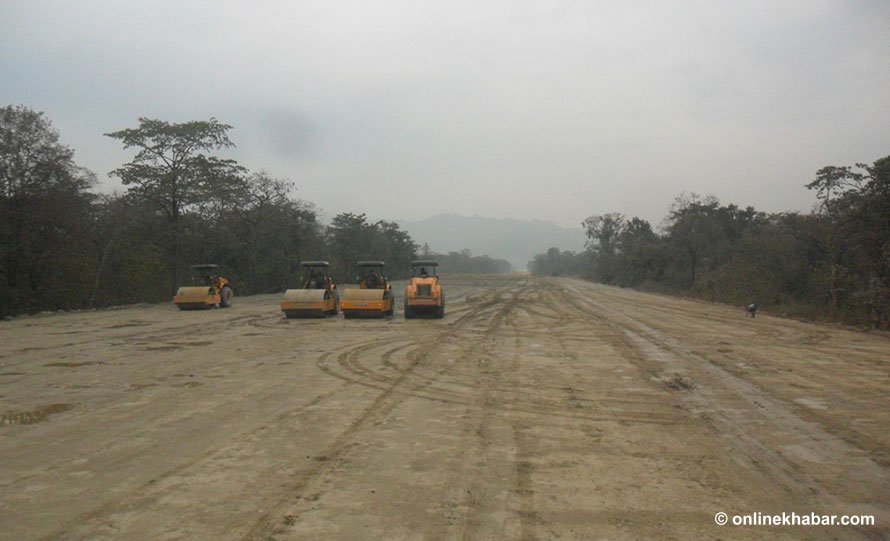 Nagarik reports that the government is planning to add Rs 63 billion to the Kathmandu-Terai fast track project. The initial DPR prepared by an Indian firm two years ago had put the cost of completion at Rs 112 billion however a recent DPR prepared by a Korean firm has estimated that it will take Rs 175 billion to complete the project. This has raised concerns as many believe that there has been some sort of irregularity as the cost of the project increased by 56 per cent in two years.
---
Published on July 5th, Friday, 2019 10:25 AM
---
Download Onlinekhabar App. Android click here & IOS click here . Keep in touch with us on Facebook, Twitter & YouTube.