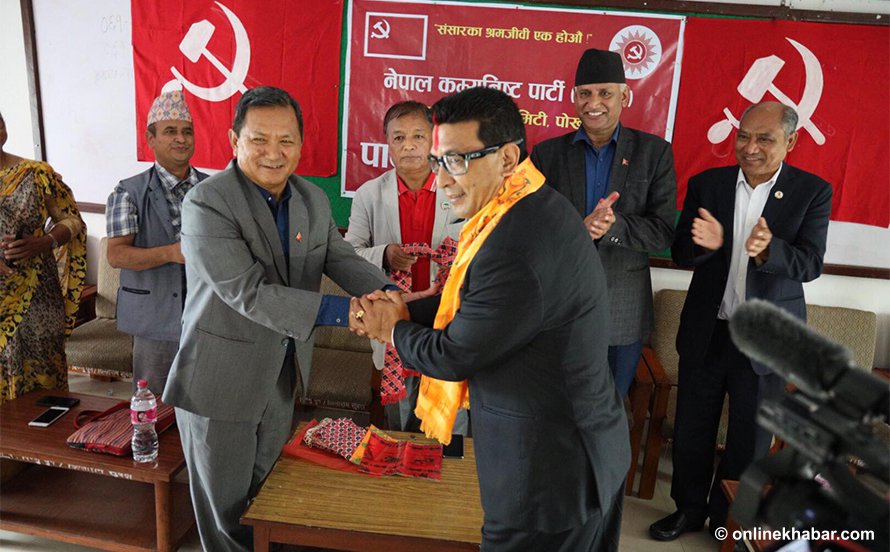 Pokhara, July 4
Notorious gangster Rajeev Gurung alias Deepak Manange who won a provincial parliament seat from Manang in Gandaki province during the 2017 elections has joined the ruling Nepal Communist Party on Thursday.
Gandaki Province Chief Minister Prithvi Subba Gurung welcomed him to the party on Thursday. With the entry of Manange, into the ruling party, the NCP now has a two-thirds majority in the Gandaki Provincial Assembly.
Along with Manange, Netra Bikram Chand-led Communist Party of Nepal member Pushpa Karki also joined the NCP. Manange had won the election with support from the NCP.
Manange was convicted in an attempt to murder case. However, the Supreme Court released him in December last year. Amid controversy over the validity of his electoral victory, he was sworn-in a few months ago.