Parsa, January 6
Upendra Yadav, president of the Federal Socialist Forum Nepal, has said the government-prepared constitution amendment proposal is not acceptable to the United Democratic Madheshi Fronth, which has been spearheading a movement in the southern plains of Nepal.
He said this while addressing a programme in Bagahi of Parsa district on Wednesday. Yadav warned that the movement will not end till the amendment of the constitution as per the front's demand.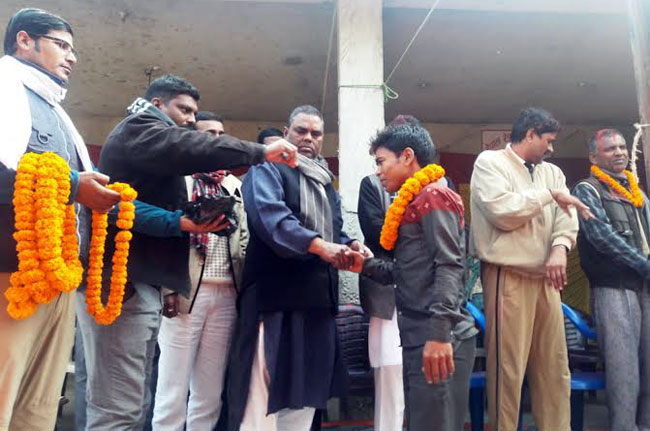 Forced amendment of the constitution will not be acceptable to the front, he said, adding that the national crises will end only if the amendment addresses the front's concerns.
Yadav reiterated that the movement will continue unless the new constitution incorporates the voices of Madheshi, indigenous nationalities, Muslim, Tharu and women.
"This is a battle for rights. Servitude is no longer acceptable to the people," he said.
Talks with the government have faild because the government does not want to address the disgruntled factions' demands, he said, adding, "The government does not want the talks to be successful.