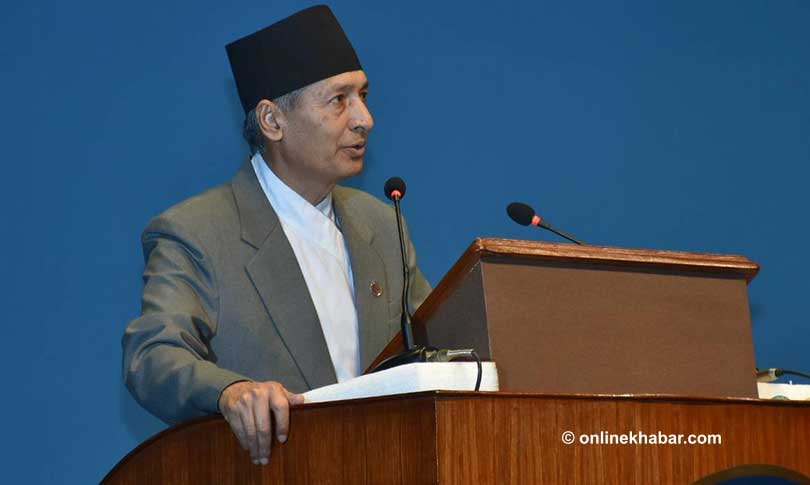 Kathmandu, August 17
Finance Minister Yubaraj Khatiwada says Nepal will end poverty within next five years.
Speaking at a meeting of Parliament's Sustainable Development and Good Governance Committee of Parliament on Friday, the Minister said the government allocated sufficient budget for poverty alleviation programmes. Likewise, it had sufficient policies and plans for that, according to him.
A hopeful Khatiwada said Nepal would achieve many targets of the Sustainable Development Goals before the deadline set by the United Nations (2030). He claimed the government stressed infrastructure development for that, adding new plans were being formulated for the development of education, electricity, health and drinking water sectors.
The government would also bring foreign investment to expedite infrastructural development, whereas provincial and local governments would also taken into confidence, according to the Minister.
Likewise, he said the government would also promote partnership with the private sector.
National Planning Commission Vice-Chairman Pushpa Raj Kandel also spoke on the occasion.