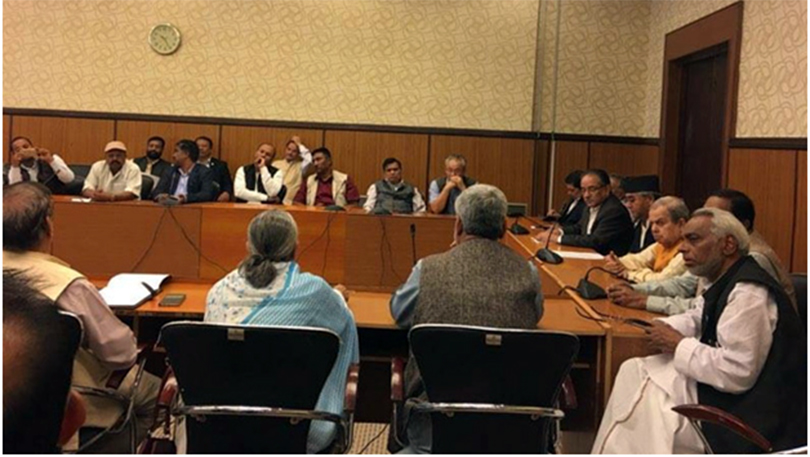 Kathmandu, August 3
The Nepali Congress, CPN-Maoist Centre and the Federal Alliance, which also includes the United Democratic Madheshi Front, on Wednesday reached a three-point understanding, in the run-up to the election for Prime Minister in which Centre Chair Prachanda is the lone contender.
With this deal, it has become clear that UDMF will vote for Prachanda in the race.
The first-point of the three-point deal talks about registering a Constitution amendment proposal in the Parliament.
The parties have agreed to form a team under a former justice for investigating incidents that took place during different political movements. As per the agreement, the government will declare those, who died in course of movements, martyrs, and provide for the families of the victims.
The deal also talks about providing compensation to those, who became disabled due to use of force during movements, footing their medical bills, releasing those caught for taking part in movements and scrapping cases filed against them.