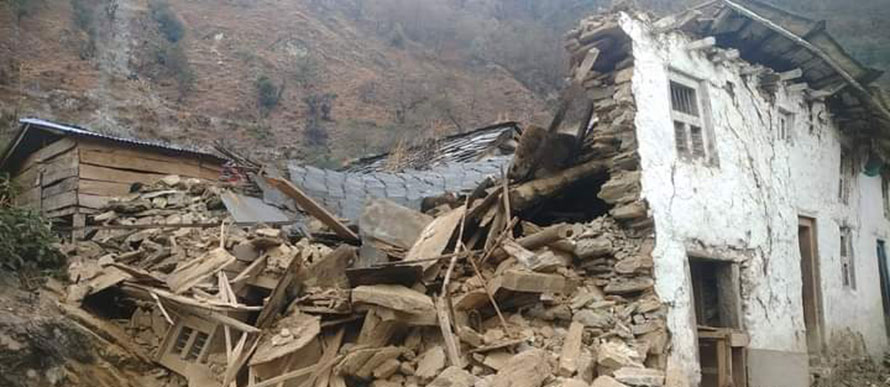 Dhangadhi, January 24
A magnitude 5.9 earthquake hit far-west Nepal on Tuesday.
Rajesh Sharma of the National Earthquake Monitoring and Research Centre informs the earthquake occurred at 2:43 pm with its epicentre near Moula in the Bajura district.
The shock of the earthquake was felt in Kathmandu, Pokhara, and Bhairahawa as well as in India's capital Delhi.
The shock of the earthquake was felt more in the hilly districts of the region. People have come out of their houses after the earthquake.
So far, at least one house has reportedly collapsed following the earthquake.
DSP Surya Thapa says a house near Bajura's Badimalika municipality had fallen down.
In November 2022, a magnitude 6.6 earthquake killed six people in the Doti district of far-west Nepal.