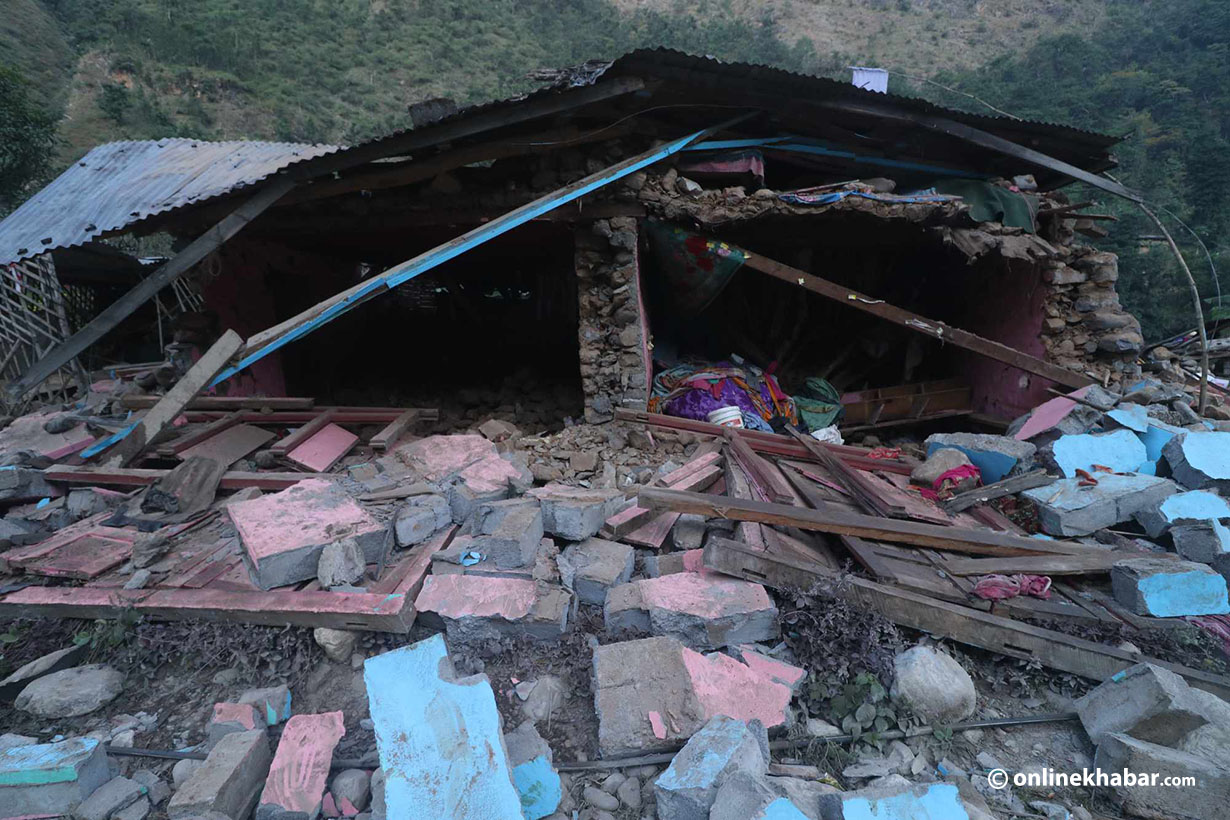 Kathmandu, November 5
The government has decided to make an integrated action plan and build earthquake-resistant housing within one year for the rehabilitation of those affected by the Jajarkot earthquake while enabling the search, rescue and relief distribution.
During an emergency Council of Ministers meeting held at Singha Durbar on Sunday, it was determined that Surkhet will serve as the primary liaison office, with Nepalgunj designated as the secondary liaison office. This decision aims to enhance the efficiency of search, rescue, and relief distribution efforts, as mentioned by Minister for Communications and Information Technology, Rekha Sharma, who also serves as the government spokesperson.
The government will allocate Rs 200,000 to the families of those who lost their lives in the earthquake and government hospitals will offer free treatment to the injured. Temporary shelters will also be provided for those affected.
"Since the reconstruction work cannot be effective through the traditional construction method and the existing procurement act, there is a demand to do the reconstruction work through a robust and effective mechanism, and an action plan will be made accordingly," said Sharma.
She further added that the modality of providing subsidies for the earthquake victims and survivors to construct houses has also been discussed.
"Real victims should get subsidies, and the houses built should be properly utilised," said Sharma.
The meeting also decided to provide lunch expenses to those deployed in the search, rescue and relief distribution and asked one and all to be patient in this time of disaster.