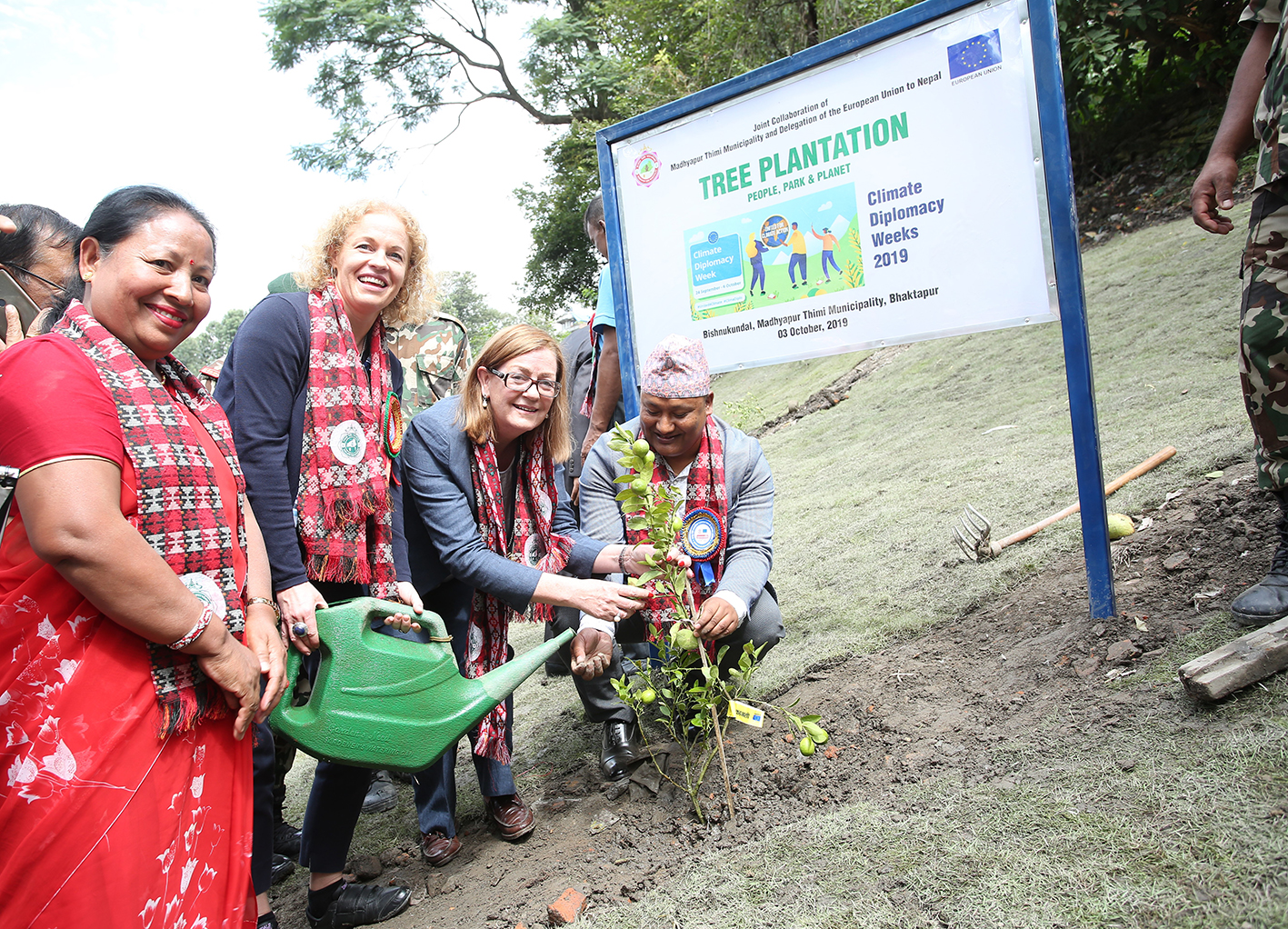 Kathmandu, October 3
The European Union's Delegation to Nepal established a partnership with Madhyapur Thimi municipality of Bhaktapur district to promote greenery in the ancient city.
EU Ambassador to Nepal Veronica Cody and Madhyapur mayor Madan Sundar Shrestha jointly planted a tree to mark the opening of the partnership on Thursday. The EU delegation says it is a part of the Climate Diplomacy Week 2019 on the theme "People, Park and Planet."
The EU delegations around the world mark the Climate Diplomacy Week from September 24 to October 6 to reach out to communities and partner organisations, highlighting positive global action and collaboration on climate change, the delegation informs in a statement.
Addressing a function organised on the occasion, Cody said, "While countries around the world have been mobilising to counter the effects of climate change, global action still remains insufficient.  The EU is therefore increasing and intensifying its efforts to combat the climate change process inside the EU and in partner countries."
Likewise, mayor Shrestha said, "Our efforts to set up a park and plant trees is a meaningful step forward to bring down the pollution level and reestablish a green Bhaktapur. This dream of a green Bhaktapur can come true only through the concerted efforts and support of the local communities, government and private authorities."