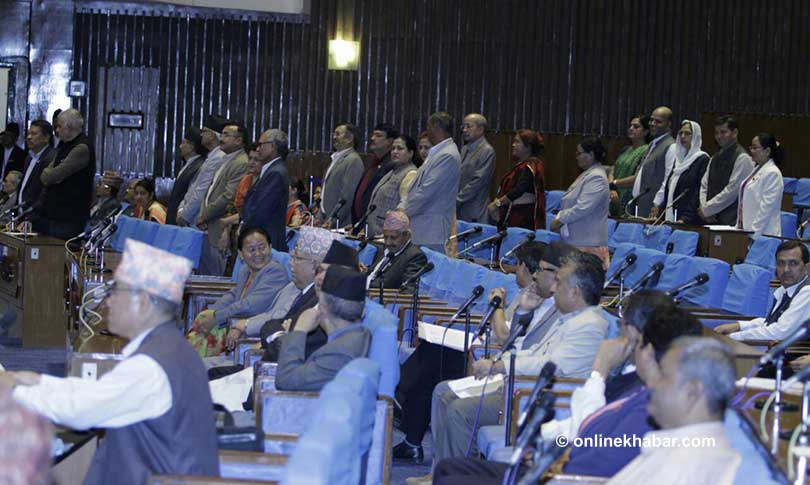 Kathmandu, August 2
The main opposition party Nepali Congress on Thursday walked out of the meeting of House of Representatives as Speaker Krishna Bahadur Mahara did not let its lawmakers ask clarifications to Minister for Home Affairs Ram Bahadur Thapa.
During the meeting this afternoon, Minister Thapa had informed the House about the murder of a girl after her rape in Kanchanpur district recently. Then, he also briefed the legislative body about an attack made on lawmaker Niru Devi Pal on Tuesday.
As Thapa concluded his address, members of the opposition party stood up from their seats demanding time to ask him some questions.
However, Speaker Mahara said the lawmakers would be provided with the time later and allowed Minister for Foreign Affairs Pradeep Kumar Gyawali to brief the House about his recent Europe visit.
The opposition lawmakers were still demanding the time; but Mahara also managed to read out names selected for various parliamentary committees.
He then allowed Finance Minister Yubaraj Khatiwada to table a proposal for the discussion on Insurance Bill.
He told the Congress lawmakers that he could not give them any time today. The opposition lawmakers were already irate, and they walked out of the meeting.