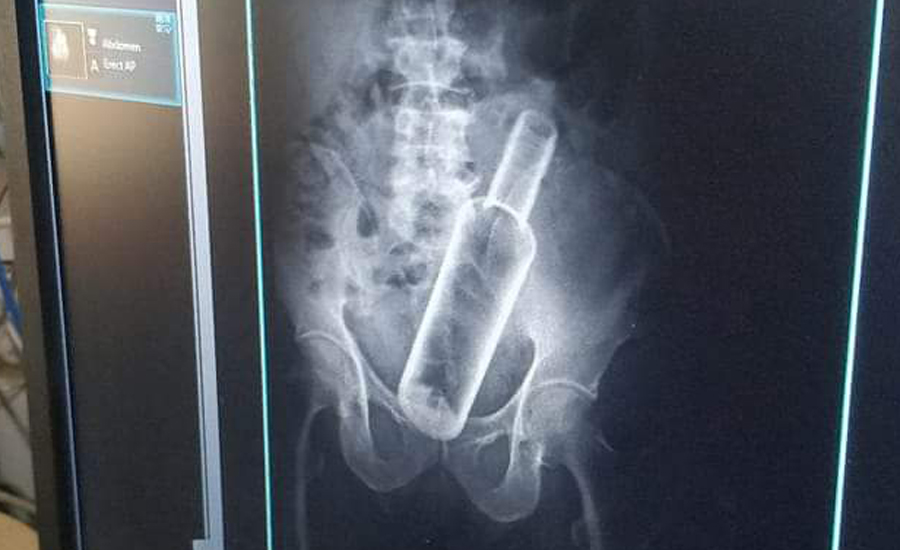 Dhangadhi, April 13
The Seti Provincial Hospital in Dhangadhi says it has found a liquor bottle in a 61-year-old man's body during an X-ray.
Jaman Singh Roka Magar, a resident of Phulbadi in the city, came to the hospital this morning, reporting a stomachache. When the doctors conducted an X-ray to diagnose, surprisingly enough, they saw a bottle, informs the hospital's information officer Mekh Raj Upadhyaya.
During an inquiry, Magar told the doctors that his friends pushed the bottle from his anus during a drinking event.
A few weeks ago, a similar case was reported from the Rautahat district also.