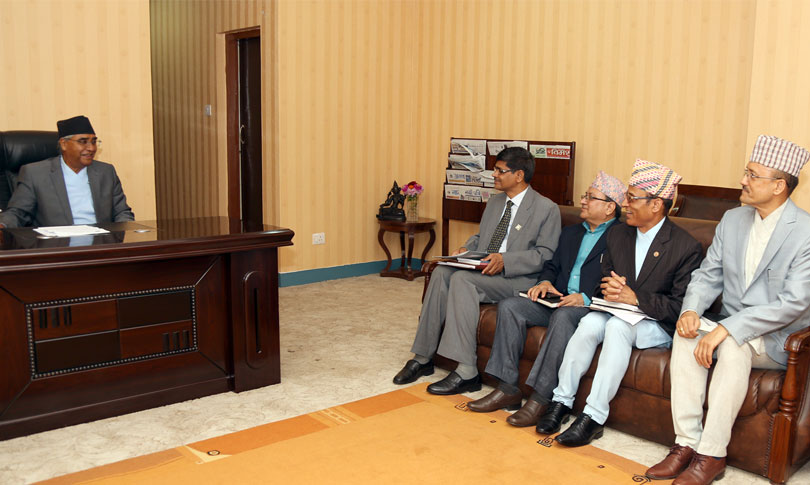 Kathmandu, August 16
Prime Minister Sher Bahadur Deuba has once again asked the Election Commission if it is possible to hold both elections–electing Provincial Assembly and federal House of Representatives.
Of late, the Prime Minister is putting pressure on the constitutional body to hold both the polls together as the constitutional deadline for the elections–January 2018–is coming closer.
On the other hand, the Commission is claiming that doing so involves legal and technical difficulties and says it is better to hold the House of Representatives' polls before the deadline and do provincial elections later.
In this context, the Prime Minister held a meeting with the Commission team led by Chief Election Commissioner Ayodhee Prasad Yadav on Wednesday and said the government would like to hold both the polls together.
On Tuesday also, Deuba and Yadav had a meeting, in which Yadav had suggested that holding the federal parliamentary elections in November third week would be better. It is demanding that the date for elections be announced as soon as possible.
Deputy Prime Minister and Minister for Federal Affairs and Local Development Bijay Kumar Gachhadar had accompanied the PM during the meeting today.