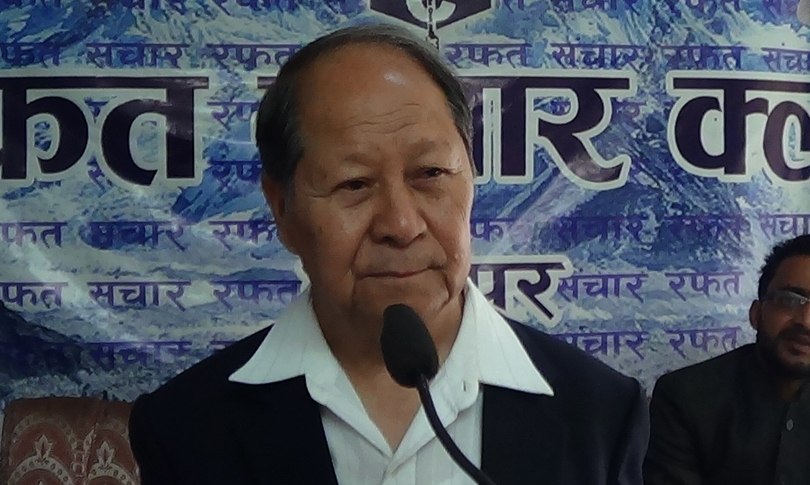 Bhaktapur, June 14
Nepal Workers and Peasants Party Chairman Narayan Man Bijukchhe has claimed that the incumbent government led byb Sher Bahadur Deuba is manipulated by India.
Speaking with journalists in Bhaktapur today, Bijukchhe said the government was proposing to do the local level elections in remaining provinces as well in two phases after being guided by India.
He was of the view that the Election Commission should have been given the complete authority to decide issues about the polls after announcement of the dates.
Meanwhile, the veteran Communist leader also accused the government of misusing the state coffers by haphazardly distributing budget to newly established local levels.