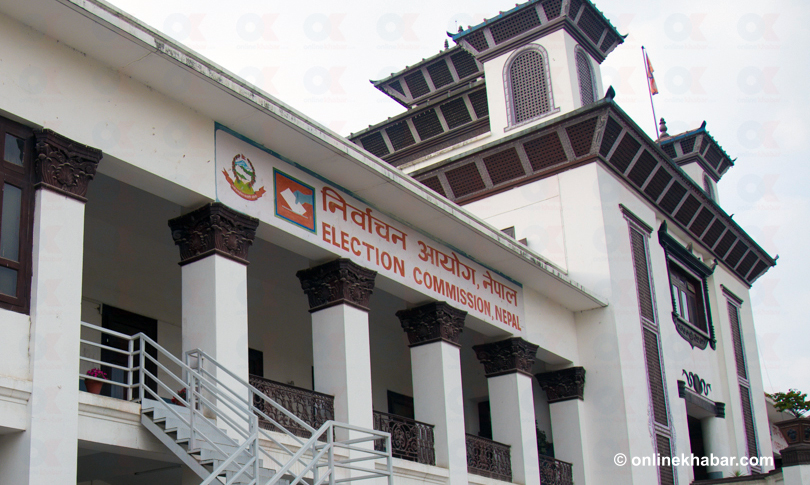 Kathmandu, November 3
The Election Commission has asked members of the public to file complaints against first-past-the-post candidates who on Thursday filed their nominations for the second phase of provincial and federal parliamentary elections scheduled for December 7.
Those interested to file complaints can go to respective returning officer's office from 10 am to 5 pm today.
Meanwhile, the Commission has said total 1,742 nominations have been filed for 128 House of Representatives seats and 2,966 for 256 provincial positions. The Commission has already made public the list of candidates yesterday.
The Commission will investigate into the nominations and complaints filed against them on Saturday before it publishes the final name list of candidates on the same day.
The candidates will get their election symbols on Sunday. Candidates wishing to withdraw their names also can do so on Sunday.