In recent years, there has been a surge of reality shows on Nepali television channels, most of which are aired after receiving franchises of international shows. These shows have been instant hits as they garner their dedicated audiences quickly.
Among such shows, currently stealing the limelight is 'Dancing with the Star Nepal'. This show is broadcast on Himalaya Television as the Nepali version of BBC's Dancing with the Stars. The same reality show has been aired in India under the name Jhalak Dikhhla Jaa for a decade.
This show will feature 11 top artists of the country dancing with one choreographer each. Not to be confused with any other typical dance reality shows in which aspiring dancers compete with each other, the concept of this show is quite unique as audience members get to see celebrities from various fields competing with each other and dancing with their paired professional choreographers.
Here, we introduce you the 11 stars who are entertaining you through their dance performance in the show.
1. Buddha Lama
Buddha Lama is the titleholder of Nepal Idol Season 1, the first-ever international reality-based television franchise show being aired on a Nepali television channel. After becoming the winner of this singing reality show, he began his musical career with his first song Saani which was much applauded by the audience. He also acted in this song. He is seen modelling/acting in most of his songs like Meri Aama' and Lai Bari Lai.
Lama is pairing up with choreographer Kebika Khatri for this show.
2. Deepa Damanta
Deepa (and) Demanta are popular twin sisters who have about 2.5 million followers on TikTok. The popular stars are mainly famed for their comedy videos on TikTok, which made them earn a precious badge from TikTok. They have a huge fan following in India and it is increasing day by day. They also have made their debut in the Nepali music video from Bindash Jhakaash.
This twin duo is pairing up with choreographer Sunil BK for this show.
3. Divanshi Baidwar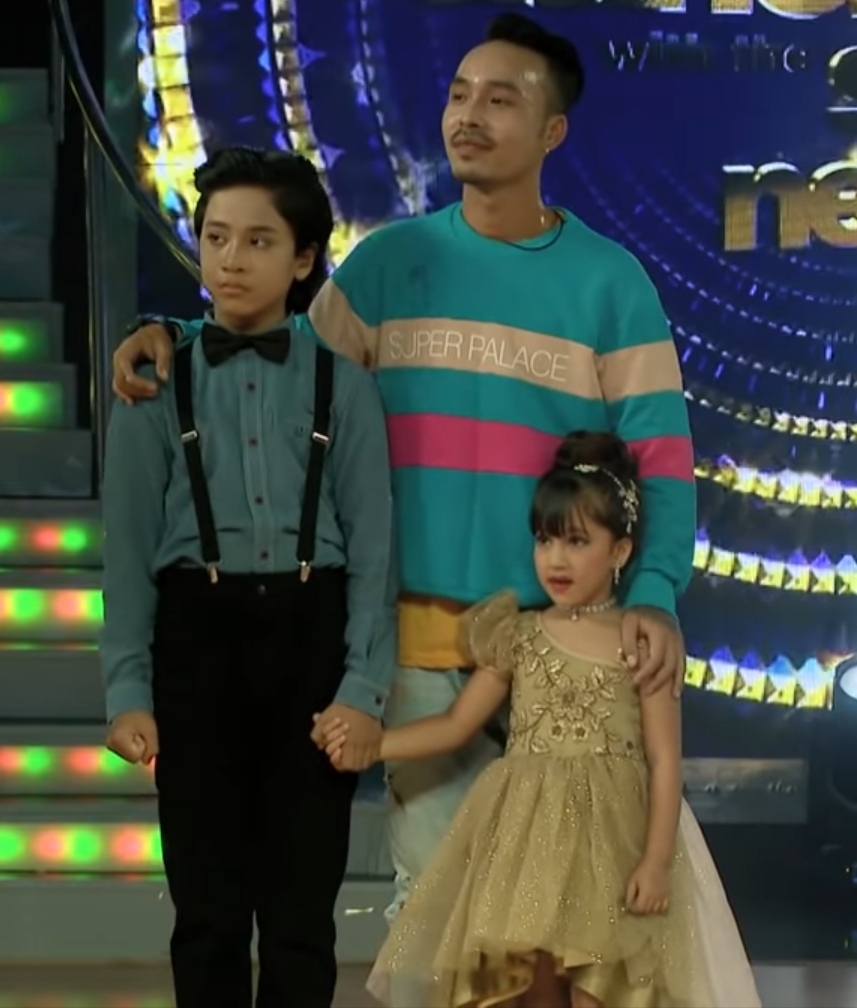 Divashi Baidwar is a seven-year-old YouTuber originally from Sardi, Nawalpur who has about 93k subscribers on her YouTube channel. There, she posts her cover dance videos where she dances like a pro. Her dance moves are far beyond her age which is why she has garnered the attention of the whole dance community of Nepal including ace dancing stars and artists.
Baidwar is pairing up with choreographer Sanjaya Lama and Siddhartha Shrestha as a partner for this show.
4. Hari Khadka
Hari Khadka is the former caption of the Nepal national football team. He started his professional football career as a striker from Ranipokhari Corner Team in 1994 and retired as a football player in 2006 from Nepal Police Club. He is a leading goal scorer of Nepal with 13 goals from 41 appearances in international tournaments, the achievement that he shares with Nirajan Rayamajhi. He has scored 65 goals in all the club games. He is one of the top stars and most favourite football players in Nepal. After his retirement as a football striker, he has been working as a coach of different teams in Nepal. He also coached Nepal women's national football team.
Khadka is pairing up with choreographer Yumi Balami for this show.
5. Jyoti Magar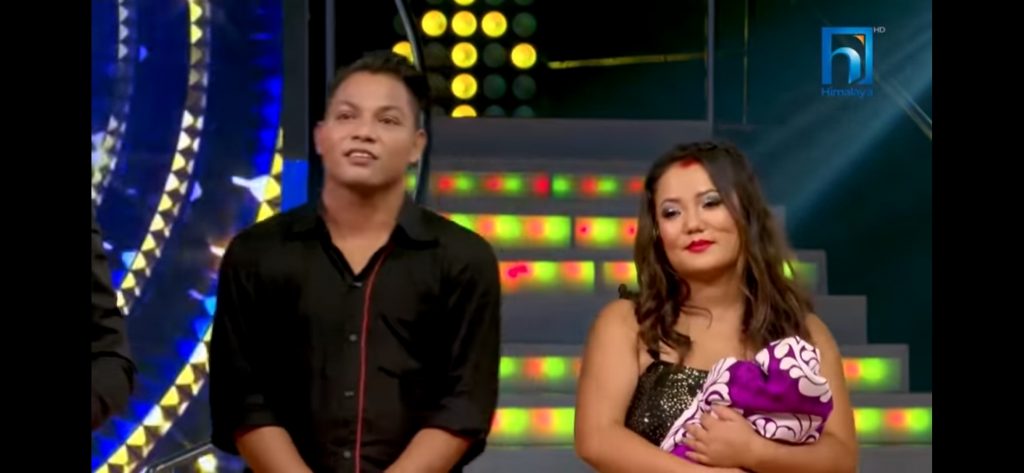 Jyoti Magar is one of the much-famed folk dohori singers of Nepal. In these 14 years since she started her career in 2006, She has given many smash hits like 'Maya Sanga' and 'Uhi Mulako Sinki'. Meanwhile, she also has been criticised for her 'much-revealing' dressing style and 'provocative' dance moves. Not only this, but she also has been surrounded by many controversies regarding the lyrics of her songs being full of euphemisms. However, all of these criticisms and controversies have never impeded her musical career. She has given many live performances and shows all around the country and abroad as well, with many such shows being houseful. Also, she was seen in some Gurung movies trying out her acting skills.
Magar is pairing up with choreographer Laure Singh for this show.
6. Prashant Tamrakar
Prashant Tamrakar is an established name in the fashion and modelling industry of Nepal. Lately, he has exhibited his skills in acting as well. He has acted in movies like Sambodhan, Ranveer and Aishwarya. The movie 'Aishwarya' made him famous among the audience as a handsome villain of Nepali film industry. Besides being a model and actor, Tamrakar is also a renowned fashion choreographer and an entrepreneur. He has already been a participant of model shows like 'Model Match' and 'Man Hunt International' in Singapore. Now, he is all set to charge the stage of 'Dancing with the Star'.
Tamrakar is pairing up with choreographer Swoyatna Yonjan for this show.
7. Puja Thakur
Puja Thakur is an established Mithila artist of Janakpur. She is much acclaimed for playing the character of Sita in a play. She has acted in many hit songs like Jhika Jhori, Sajna Sajna, and Kohinoor Hira.
Thakur is pairing up with choreographer Rajiv Samar for this show.
8. Rakshya Shrestha
From being a school teacher to now a known face in the Nepali television and film industry, Rakshya Shrestha has evolved a lot. She rose to fame from her first TV serial Bhadragol as Jigri aka Kumar Kattel's girlfriend, followed by a similar TV serial 'Sakkigoni'. Both serials of the sitcom genre are one of the much-watched serials of the Nepali television industry currently. She has also tried her hands in the film industry as well with movies like Gajabaja, Scout, and Hairan.
Shrestha is pairing up with choreographer Saroj Moktan for this show.
9. Sristi KC
Shristi KC is the founder of Blind Rocks, an organisation established to empower visually impaired people. She lost her eyesight due to a wrong eye-medication prescribed by a doctor for an allergy when she was just 16. But, she did not let her blindness affect her life and now hold a master's degree in ethnochoreology from Europe overcoming multiple hurdles. There, she was the only visually impaired person to pursue the degree. As of now, she is a motivational speaker and a freelance trainer who has been the ray of vision to many visually impaired ones.
KC is pairing up with choreographer Keshav Thapa for this show.
10. Sumi Moktan
Sumi Moktan is a beauty pageant winner. She has won the title of Miss Tamang 2012 and has been one of the top five contestants of Miss Nepal 2013. Besides this, she is also a popular model, a rising actress, and a dance enthusiast. She has tried her acting chops in movies like Dui Rupaiyaa, Jhyanakuti, Jani Najani, and Sarauto.
Moktan is pairing up with choreographer Viju Parki for this show.
11. Umesh Rai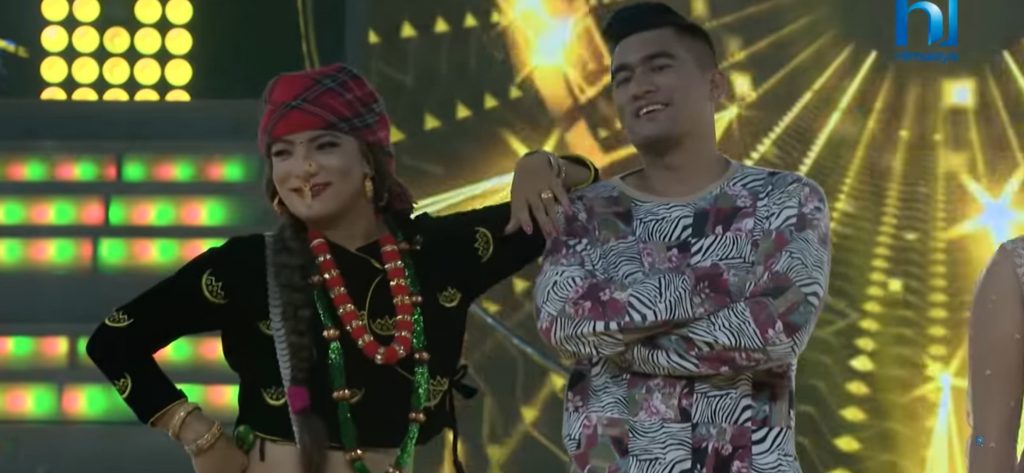 Umesh Rai is a 24-year-old comedy artist and actor from Bhojpur who got his break from the Mundreko Comedy Club show. This house of talent is much loved and mainly recognised by the Nepali audience from his character 'Fulandeki Aama' from the very show. Fulandeki Aama is a female character and everyone thinks that he portrays this character the best.
Rai is pairing up with choreographer Pramod Bhandari for this show.