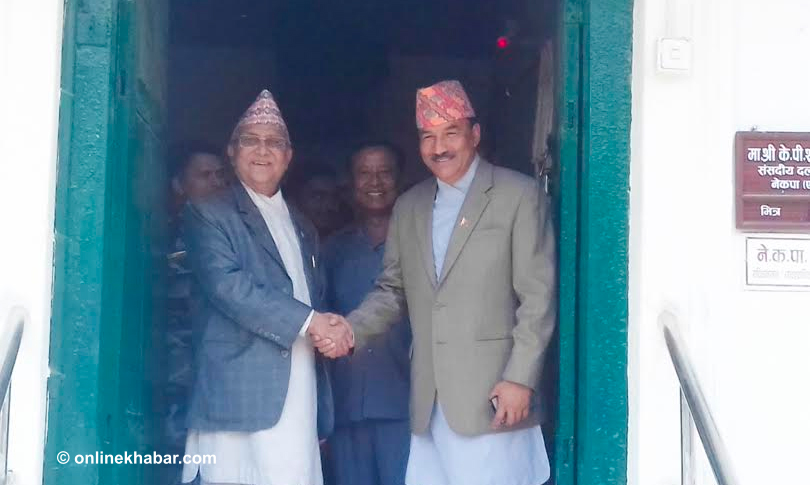 Kathmandu, July 11
The main opposition party CPN-UML's Chairman KP Sharma Oli on Tuesday held a meeting with Rastriya Prajatantra Party Chairman Kamal Thapa in an apparent bid to bring the undecided RPP to the opposition side as ruling parties are preparing to put the constitution amendment bill to vote.
Oli had invited Thapa to his Parliamentary Party Office in Singhadarbar today to discuss contemporary political issues including the amendment bill.
Whereas the UML has been opposing the bill and demanding that the government put it on hold till the conclusion of provincial and federal polls which should be held by January next year, the RPP has been unable to make a decision over the issue.
The party is under pressure from both the sides to join their camps.
Besides, the RPP is internally divided on whether to support the amendment bill, according to sources.