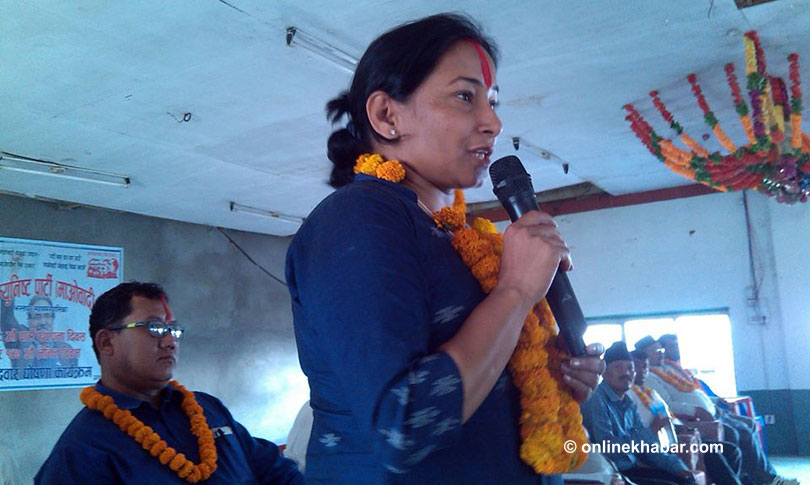 Chitwan/Pokhara, May 3
Though the Nepali Congress has said its favourite ally for election alliance is the CPN-Maoist Centre, the two strongest ruling coalition partners are very unlikely to form any alliance in two metropolitan cities outside Kathmandu Valley.
In Chitwan, the Nepali Congress has refused to extend support for Maoist candidate Renu Dahal for the position of Mayor of Bharatpur Metropolitan City. Dahal is the daughter of CPN-MC Chairman and Prime Minister Pushpa Kamal Dahal.
The Congress has claimed Bharatpur to be its stronghold.
"We cannot imagine Congress leaving [the mayoral candidacy of] Bharatpur to the Maoists," Chitwan district president of the party, Jit Narayan Shrestha, says, "It is okay if the Maoists leave it for us."
"This district is a stronghold of our party and everyone should remember it," Shrestha adds.
It has been learned that the CPN-MC does not want to leave the mayoral position for Congress as the PM's daughter is contesting for the position.
The CPN-UML, on the other hand, has claimed that it can win the polls without partnering up with any party.
Meanwhile, in Pokhara-Lekhanath Metropolitan City of Kaski, attempts to form an alliance between the two parties failed at the last hour.
Though the two parties were close to an understanding that the mayoral position would be given to the Congress and the deputy to the CPN-MC, the Maoist party was shocked after the Congress also fielded its own deputy mayoral candidate on Tuesday.
Now, the NC Kaski district president Krishna KC says the possibility of the alliance has been ruled out as it is almost impossible to convince candidates to withdraw their nominations.
KC, however, blames the Maoist party for spoiling the possibility of partnership as it sought more shares than it deserved.
In the biggest metropolis of the nation in terms of area, the main opposition CPN-UML is trying to form an alliance either with the Maoists or the Rastriya Prajatantra Party.