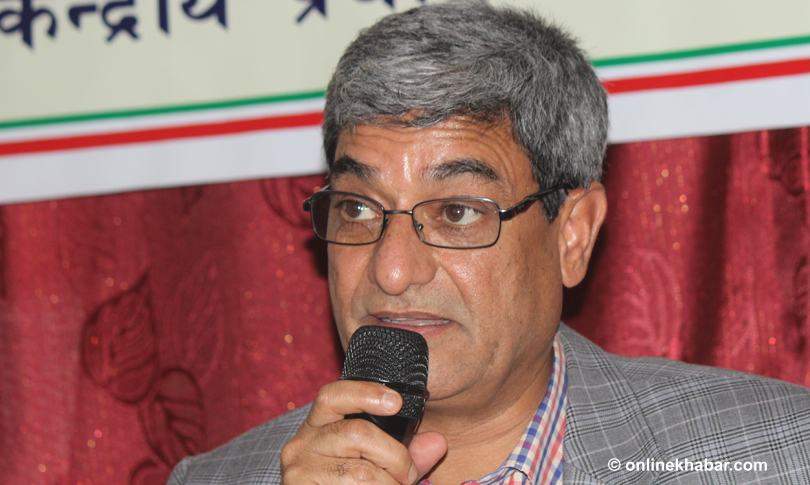 Kathmandu, May 8
The Nepali Congress has said the tussle recently surfaced among the judiciary, the legislative and the executive would be resolved after the first phase of local level elections scheduled for May 14.
Speaking at a press meet in Kathmandu today, party's Election Publicity Department chief Ramesh Lekhak said the parties would not indulge in the issue before the polls.
Meanwhile, Lekhak also hoped that the constitution amendment bill, currently pending in Parliament, would also be endorsed after the polls so that the Madhesh-centric parties would take part in the second phase of elections on June 14.
He said ruling parties and the unified Rastriya Janata Party Nepal had agreements on the bill whereas efforts were underway to convince the main opposition CPN-UML as well for the amendment.
In another context, Lekhay flayed incidents of arson and vandalism targeted against electioneering of his party in various parts of the nation recently.