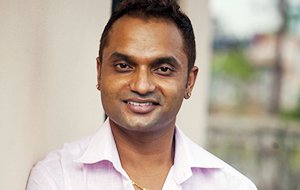 Kathmandu, February 17
Sister organisations of the main opposition Nepali Congress and Bibeksheel Sajha Party have extended solidarity to folk singer Pashupati Sharma, who was reportedly forced to withdraw a song from YouTube after cadres of the ruling Nepal Communist Party threatened him.
Nepal Sankritik Sanjh affiliated to the main opposition party and the youth wing of the BSP issued different statements, arguing it was another example of how the government was restricting freedom of expression and opinion.
The statements read that the government is attacking democracy and fundamental rights by restricting songs and other artistic expressions.
Meanwhile, Sharma clarified that he would revise the song as some people objected to the words he used and would upload the song on YouTube soon.
The controversial song had satirically called people to 'rob' the country as much as they can, describing how political leaders and top bureaucrats robbed the state fund. Cadres of the NCP had argued that the song was made in a bid to taint the image of the party and the government under its leadership.