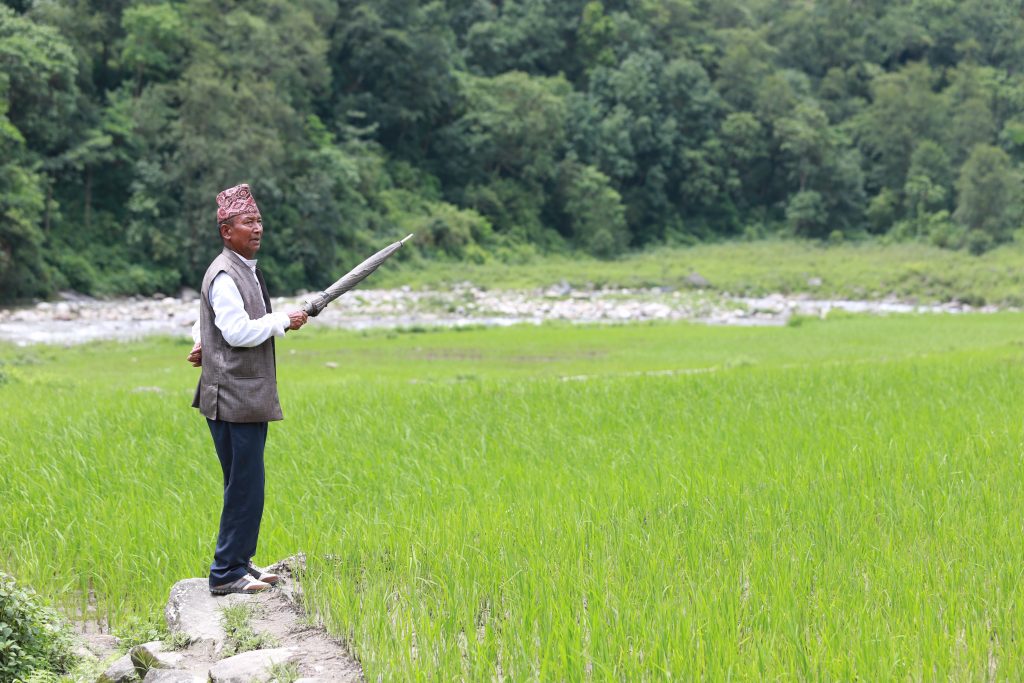 The onset of monsoon in June would be the busiest time of the year for Chandra Prakash Sharma from Bhurus Khola in Naumule rural municipality in the Dailekh district of Karnali, supportedly the remotest province of Nepal. He would spend around six to eight hours a day in his field through July, planting rice, as this time of the year got the most rain. But, this year, things have changed for Sharma who has finished all plantations by the end of May. The rice saplings have already grown as his field is lush green.
"Irrigation has always been a problem for us, due to which our harvest hasn't been great in the past few years. All of this is happening despite my field being near the Lohure river," says Sharma.
There is an irrigation canal near the field some 370 metres away, but as it is new, a lot of work is needed as regular leakage means the water does not reach Bagar Ghat, which is home to paddy fields owned by some 40 families.
"Since we don't have an easy source of water, all of us have to work together to plant rice saplings in one field. It takes us an entire day, which is a waste of time," says Sharma.
Kripal Shahi's life would be similar. Until rice harvesting, he would spend almost his entire time irrigating his paddy fields, but this year things have changed for him too as he has not had to worry about it and instead utilised his time to plant maize.
"I rarely had time to do this as I'd dedicate all my time and energy to paddy fields. This resulted in all my maize dying," says Shahi.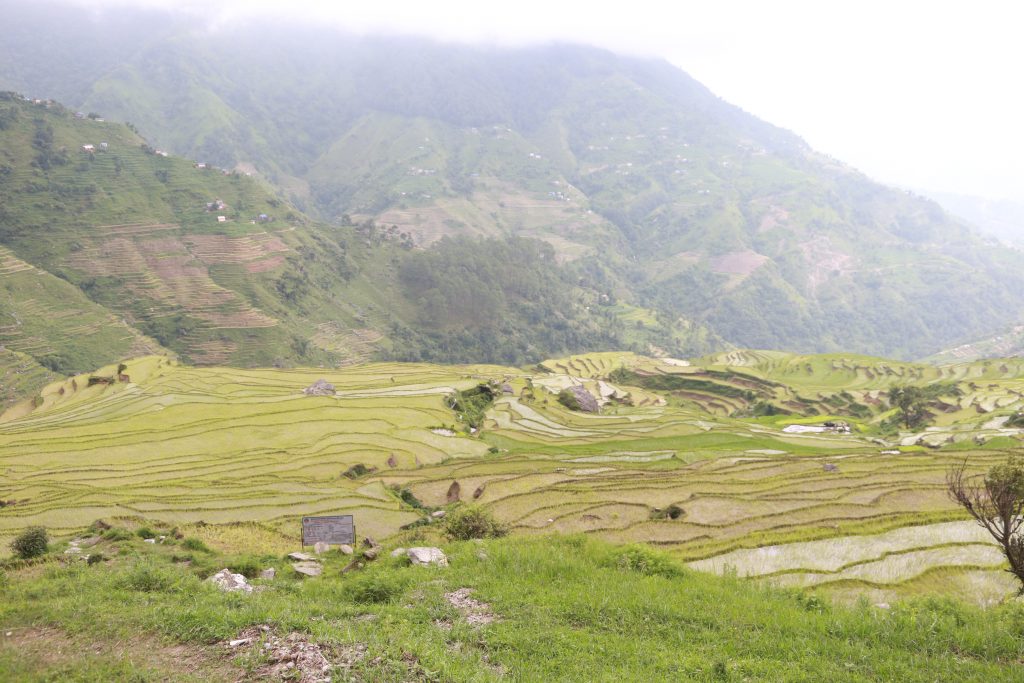 The area is quite vulnerable to climate change. The rural municipality has been subjected to drought, wildfire and flash foods. This has resulted in the farmers losing their yield time and again. But, things have changed now as the rural municipality decided to build an irrigation canal which would supply the farmers with regular water to irrigate their fields.
A change through a canal
The canal is around 370 metres long. Unlike in the past, the canal is now firm and does not have any leakage. It has even doubled the yield for some farmers.
"You can't imagine how happy we are," says Sita Dhakal, a local eagerly waiting for the harvest season.
Around Rs 4.7 million was spent on the canal, which now has a gabion wall and a watermill. The majority of the funding (Rs 3.8 million) was done by Nepal Climate Change Support Program while the rural municipality provided Rs 200,000. The rest was raised by the locals.
Karnali is one of the most vulnerable places in Nepal when it comes to climate change. Hence the area and its people rely on different projects that can help them combat it. The NCCSP, supported by the UK government, is one of them.
"The NCCSP has been implemented in 42 rural municipalities in Lumbini, Karnali and Sudurpaschim provinces. It has been of huge help to the locals who are helped with things they want," says Buddhi Sagar Paudel, the chief of the Climate Division at the Ministry of Forests and Environment.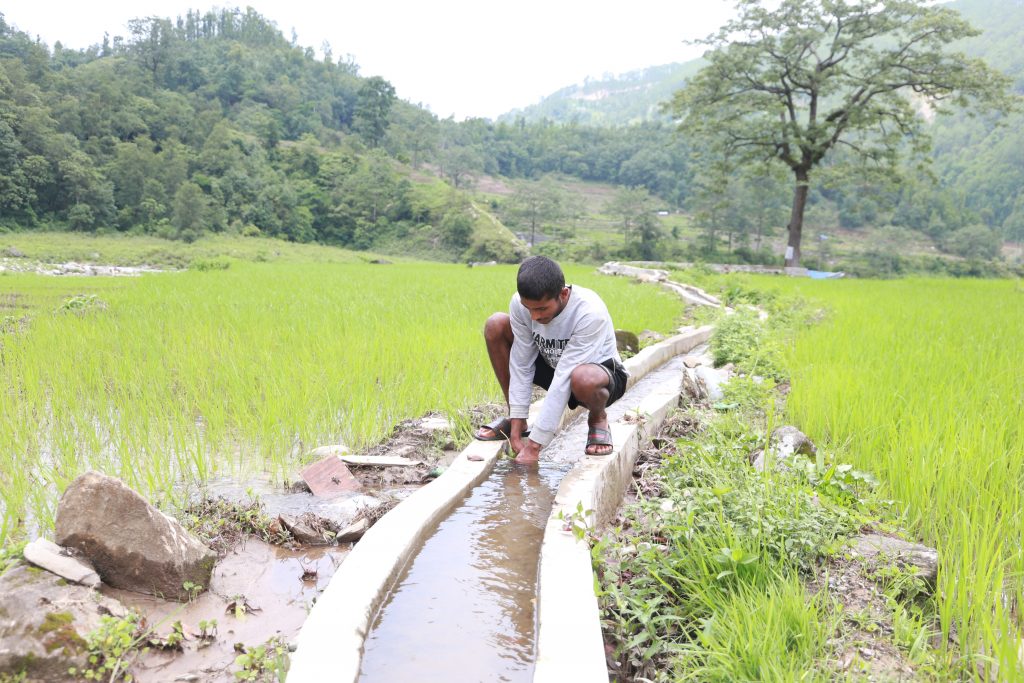 The NCCSP does not do the entire work. As it wants to help make the locals self-sufficient, it provides them with technical knowledge, says Man Bahadur Bishwakarma, deputy team leader at the NCCSP.
"The local governments tell us what is the need in a particular area and we prepare a model that can help them," says Bishwakarma. "But, we want the people to work on the project and learn."
Life of many people in different parts of the province in mid-western Nepal has changed thanks to the projects implemented by the NCCSP.
"People were so desperate that we had to fight over something like water. Now, thanks to the irrigation canal, people don't fight and work together in the field," says Bishnu Thapa, a resident of Bhawani in Narayan municipality in Dailekh.
Bhawani has around 160 families who rely on agriculture to sustain themselves. For most of their lives, they relied upon rainwater. But, thanks to the canal, people's lives have changed for the better. The people even have tap water now.
Mana Rupa Thapa, 70, from Bhawani 5, speaks about how life has been better thanks to access to tap water. For more than five decades, she walked for an hour with a gagri, a water pot, to get drinking water from a nearby stream. But now, as she ages, she is glad she no longer has to go get water.
"Life is better now," says Thapa.
Like Thapa, Bina Sunar woke up as early as 4 am to fetch water as around 80 families of Chattikot faced drinking water issues. But, now as the village has access to water, she has been able to focus on more productive things.
"I grow vegetables and onions, which I keep for consumption and sell the rest. I've sold around vegetables worth Rs 5,000 so far," says Sunar.
Access to water has particularly helped better the lives of women who had to travel quite some time for water and to wash clothes. Now, all of that can be done in the village of Chattikot itself.
Former mayor of Narayan municipality, Ratan Bahadur Khadka, says 10 years ago, locals used to visit a nearby spring to get water. But, the steam started to get thinner and thinner soon disappeared entirely. This was a major problem for the locals who relied on the stream for everyday water use.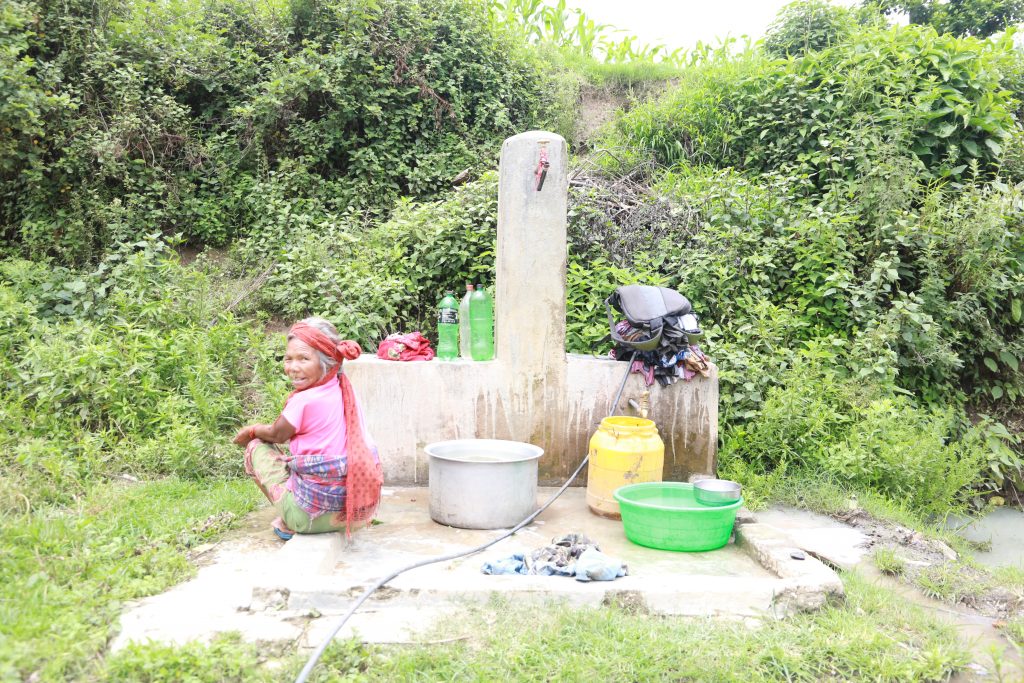 According to research done by Youth for Alliance Environment Nepal, around 70 per cent of water springs have recorded decreasing water levels in Kalikot and Dailekh over the past few decades. 
"We had to do something and prepared a local adaptation plan and approached NCCSP who helped us lift the water to the village with a solar motor," says Khadka.
The cost of the project was around Rs 5.54 million. Like most projects, the NCCSP bore most of the cost as it supported them with around Rs 4.1 million with the rest being generated by the municipality and the local community.
Local government's learning
With more and more evidence of climate change being evident, the local government has started to include it in its fiscal policy.
"We have to prioritise climate change because we're facing it firsthand. If we don't take it seriously now, things will get worse in the future," says Kamal Bahadur Shahi, the mayor of Khandachakra municipality in Kalikot.
Narayan municipality has also included climate change and disaster management in its annual programme as the officials there know they need to be prepared.
"We need to raise the budget because there is so much we need to do. For now, the NCCSP is helping us, but we need to carry on doing things that will help us combat climate change and do so in a manner that will help our citizens," says Loman Sharma, the mayor of Narayan municipality.