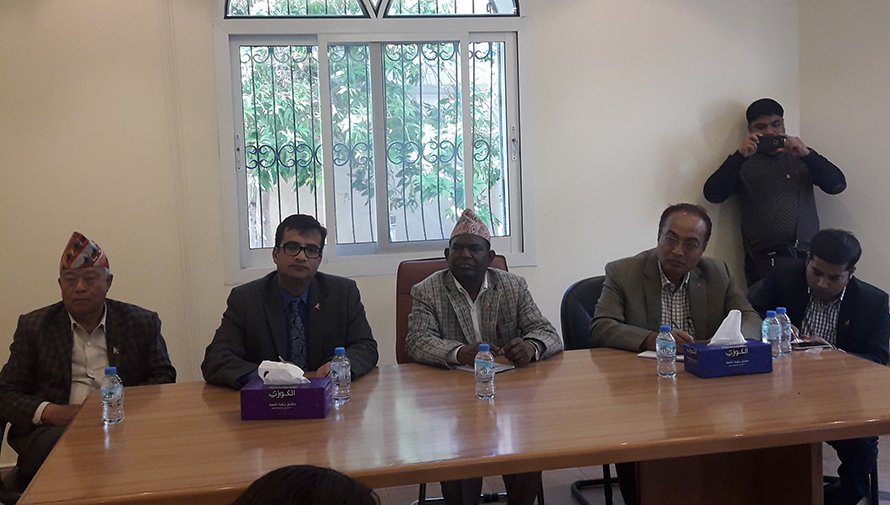 UAE, February 10
Nepali workers in the United Arab Emirates have requested the government to relax restrictions imposed by customs officials at the Tribhuvan International Airport in Kathmandu on goods brought by the migrant workers.
Of late, the workers have been complaining that the officials seize various luxury items that they have bought paying hard-earned wages, citing legal restrictions, though the goods do not exceed the set limit.
When Minister for Federal Affairs and General Administration Lalbabu Pandit interacted with them at the Nepali Embassy in Abu Dhabi on Saturday, the workers demanded that the government immediately address their concerns.
In response, Minister Pandit conceded that the problem existed as an old law was in operation, assuring the government would solve it soon.
The workers also raised concerns over the misuse of visit visa for human trafficking and the restriction on the migration of Nepali women for housemaid jobs.