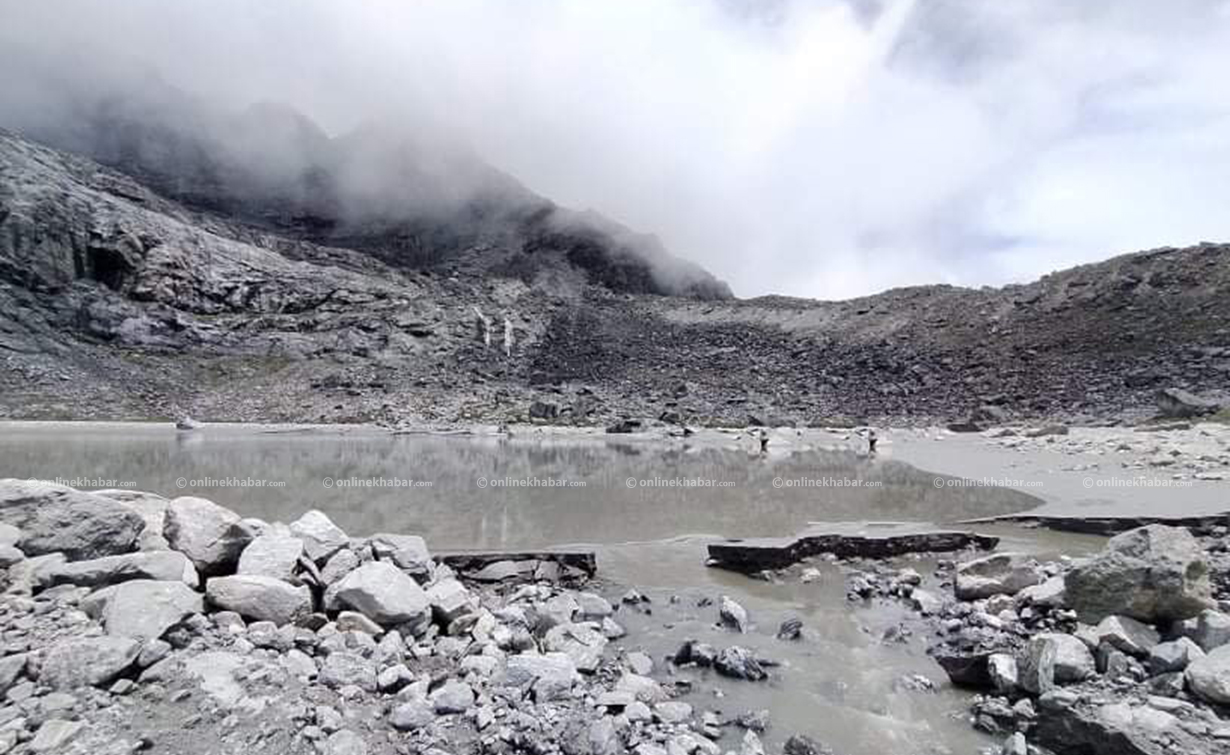 Kathmandu, August 9
A glacial lake in Solu Dudhkunda municipality in Solukhumbu, where Mount Everest lies, has burst, according to local officials.
Solu Dudhkunda Mayor Namgel Jangbu Sherpa says the Chokarma lake has burst a dam on Friday, causing a glacial lake outburst flood in the Solu stream. The flood has put human settlements in various villages such as Ringmu, Beni, and Byasi at risk.
The lake was located around 30 miles away from the Salleri town and efforts are underway to go there on a helicopter to monitor the situation, according to him.
Meanwhile, Chhongba Lama Sherpa, the chairperson of Solu Dudhkunda municipality-1, says local yak herders had reported the outburst flood to him.
"A half of the dam has been damaged, so the risk is still not maximum yet," he says, "We have made the locals aware of the risk."