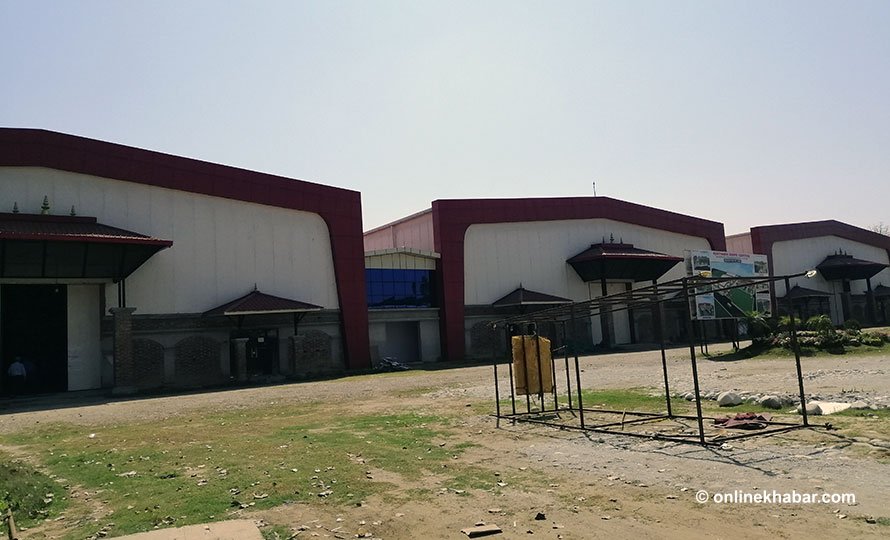 Chitwan, March 17
An organisation of industrialists in Chitwan is building a 70-bed hospital in the district targeting likely cases of coronavirus infection. Ambitiously enough, the organisation says the construction will be over in the next 72 hours.
Chief District Officer Narayan Prasad Bhattarai says the hospital will be built on the site where the International Exhibition Centre is being built. The hospital will be named Bharatpur Coronavirus Special Hospital and will possess 50 normal beds in addition to a 10-bed high dependency unit and another 10-bed intensive care unit.
Bharatpur Metropolitan City, Chitwan Chamber of Commerce and Industry, Chitwan Industry Association and District Coordination Committee will work together in managing the equipment and other materials for the hospital. Bharatpur Cancer Hospital is donating 20 ICU beds and eight ventilators.
Dr Anil Bikram Karki, a member of the hospital's leadership team, says there will also be a residential facility for the doctors, nurses, paramedics, and land personnel.