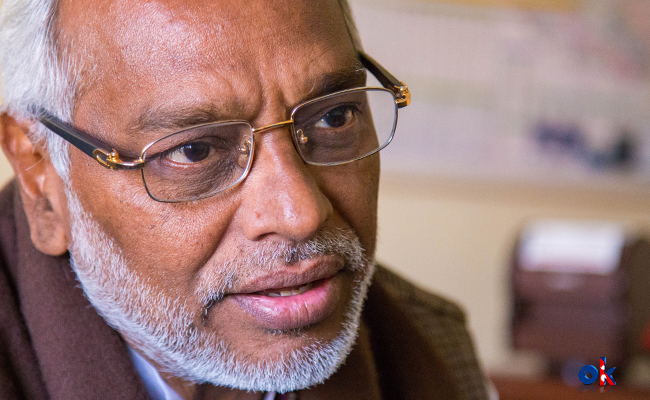 Kathmandu, March 25
Sadbhavana Party President Rajendra Mahato has objected to China's act of welcoming the new constitution that Nepal promulgated through a popularly-elected Constituent Assembly.
"It's an anti-people act to welcome a constitution that has trampled on the rights of two-third of peoples of a country," Mahato, also a leader of the United Democratic Madheshi Front, force behind the recent movement in Madhesh, told Onlinekhabar.
On the eve of Prime Minister KP Sharma Oli's visit to China, UDMF leaders had met China's Ambassador to Nepal, Wu Chuntai, and drawn his attention towards the Madhesh movement and its demands. They had asked him to exert diplomatic pressure for the fulfillment of their demands.
But the joint communique issued in Beijing during PM Oli's China visit has welcomed Nepal's new constitution.
On Thursday, UDMF leaders had met India's Ambassador to Nepal, Ranjit Rae. Asked why they objected to the Chinese move a day after a meeting with the Indian diplomat, Mahato said: We met Indian Ambassador to exchange Holi greetings. We did not talk politics during the meeting.