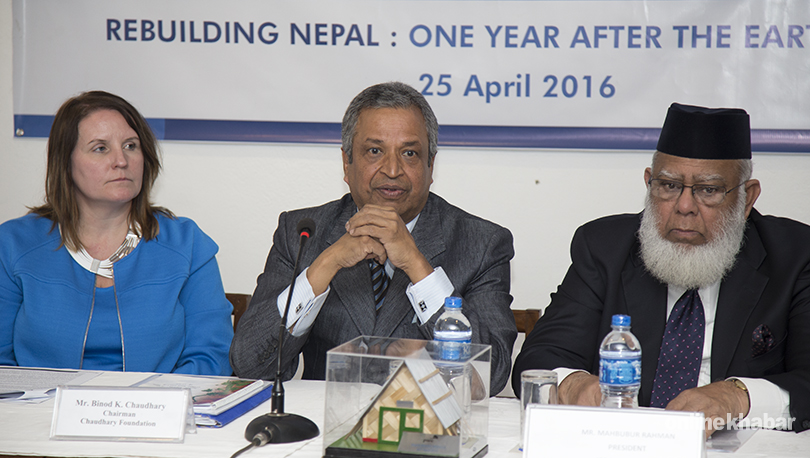 Kathmandu, April 25
Chaudhary Foundation, a social initiative of Chaudhary Group (CG), has built 2,540 shelters and 37 school buildings in areas worst-affected by the April 25 quake last year.
According to the foundation, the shelters were built with local material, and this is has not only cut costs but also made it easier for locals to be trained to build their own shelters. Chaudhary Group President Binod Chaudhary said, the average cost of building a shelter was around Rs 60,000, and that for schools was between Rs 0.6 million to 1 million.
The Foundation on May 6, 2015 had announced that it will build 10,000 transitional shelters and rebuild 100 schools damaged by the quake. It now says that 25 per cent of the work it had pledged has been completed.
"When we first announced our mission, we neither had resources nor we the trained manpower to undertake the task," said Chaudhary. "But once we started the work we got lots of helping hands."