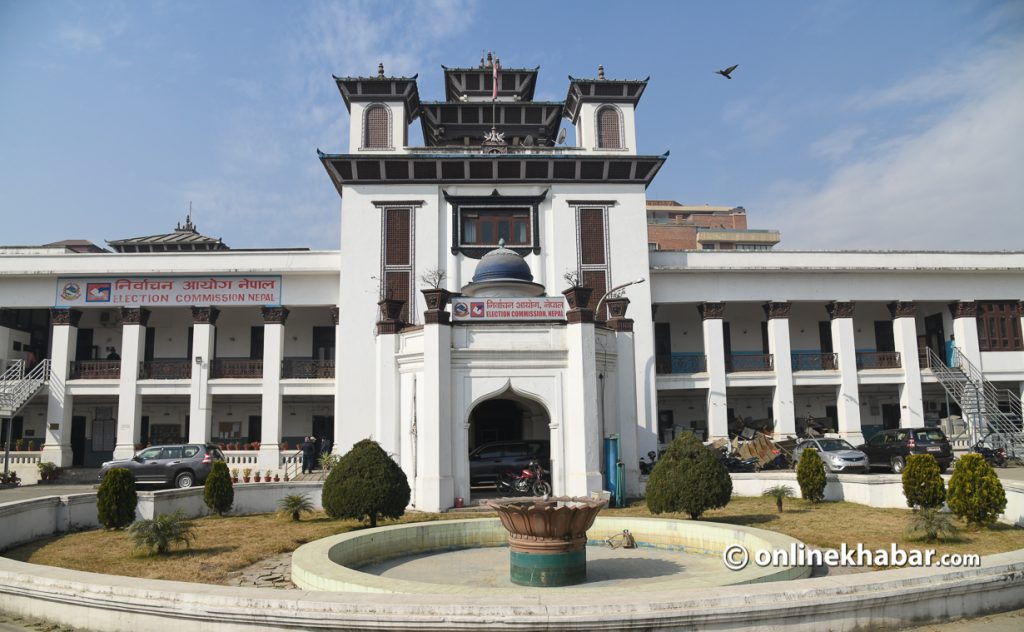 Kathmandu, March 20
The Election Commission says it will hold by-elections in Tanahun 1 and Bara 2 to fill vacant House of Representatives seats on April 23, when Chitwan 2 will also see the election as announced earlier.
The constituencies in Tanahun and Bara are vacant as representatives from these constituencies have recently been elected the president and vice president of the country respectively, thereby requiring themselves to resign from the House.
A meeting of the election commissioners on Monday made the decision to hold by-elections there on April 23, according to the commission.
Earlier, the commission has already announced that the Chitwan 2 constituency will also hold the by-election on the same day to fill in the vacancy. Rastriya Swatantra Party chairman Rabi Lamichhane, elected from the constituency in the November 2022 elections, lost his position in the House following a Supreme Court ruling that he did not have legitimate Nepali citizenship to contest the elections.
Lamichhane has already obtained citizenship by now and is preparing to contest the April 23 election.
In all three constituencies, the candidates will file their nominations on April 3 whereas the list of the candidates will be published on April 6.