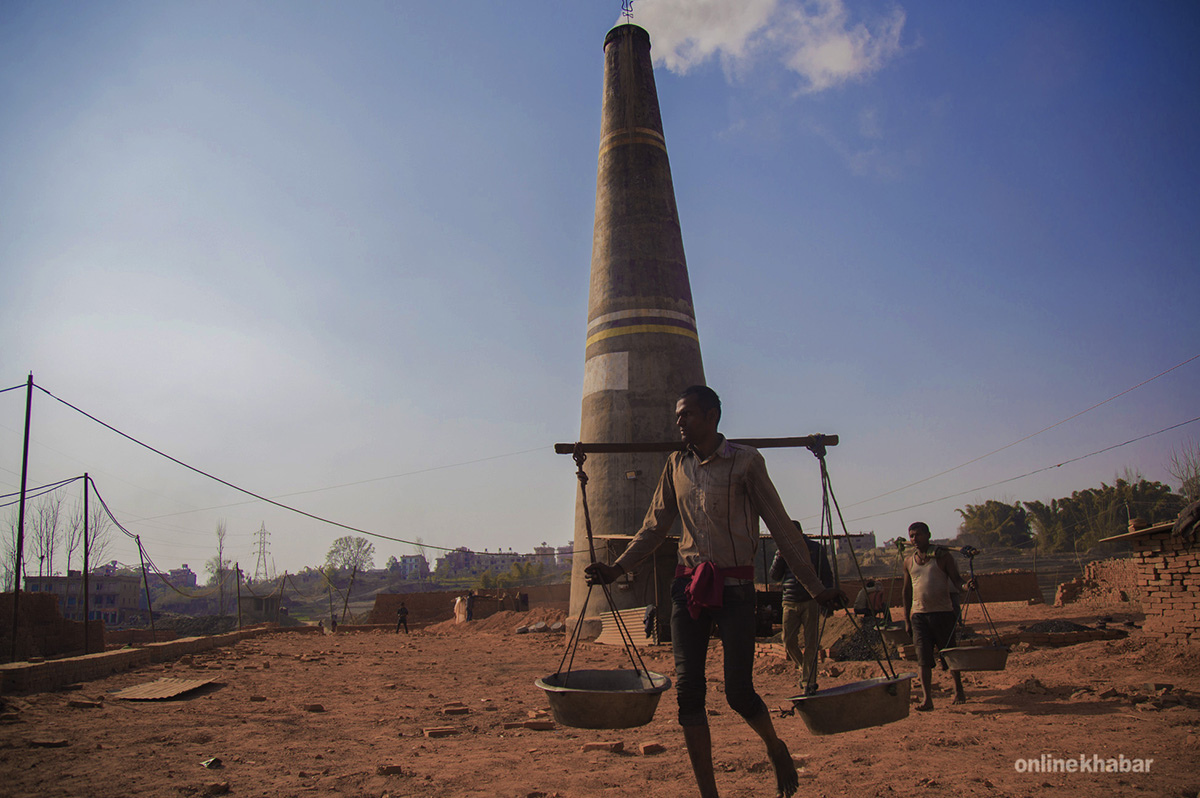 Banepa, November 18
Brick kilns based in Bhakundebensi of Namobuddha municipality, Kavrepalanchowk are still operating against local government's notice.
The municipality issued a notice last week, ordering the closure of all brick kilns in the locality. It said that the kilns were caused an adverse impact on human health.
Landowners who had leased the land for such industries were also asked to terminate the contract.
Cases of respiratory and eye diseases are on the rise in the municipality with the deterioration of air quality caused by air pollutants released by brick kilns. Despite the notice, the kilns continue to produce bricks.
Bhairavkunda Brick Kiln proprietor Kedar Prasad Acharya, however, said brick kilns owners here were not formally informed about the notice. "We are working on our own as we have invested millions of rupees into this business, provided employment to poor people, and it is also the concern of the working class people as well."
He said he. like other owners of brick kilns, wants the local government to bear in mind this fact and let them continue their business.
RSS