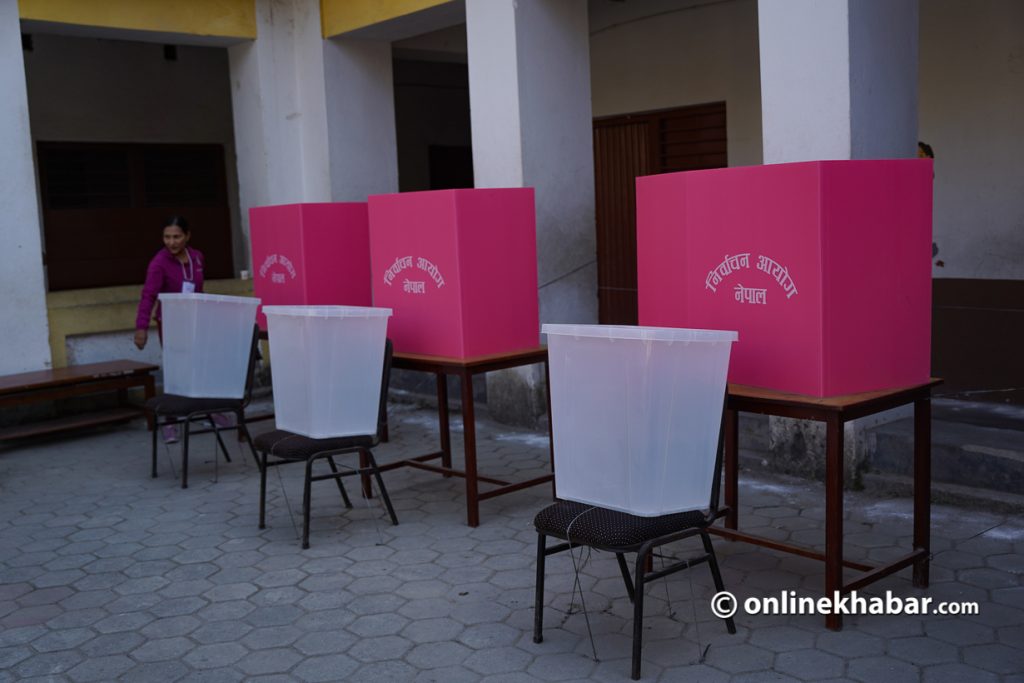 Chitwan, November 20
Voting has been obstructed at the Brahmasthani voting centre in Chitwan 1 after some cadres of a splinter Maoist group led by Netra Bikram Chand 'Biplav' tried to foil the elections.
The party has officially announced to "actively boycott" the elections.
The cadres entered the voting centre in Rapti municipality-8 and set the ballot boxes on fire, according to the constituency's Election Officer Resham Raj Sigdel.
Police also opened fire in the air to control the situation.
Additional security personnel have been mobilised and efforts are underway to resume voting.