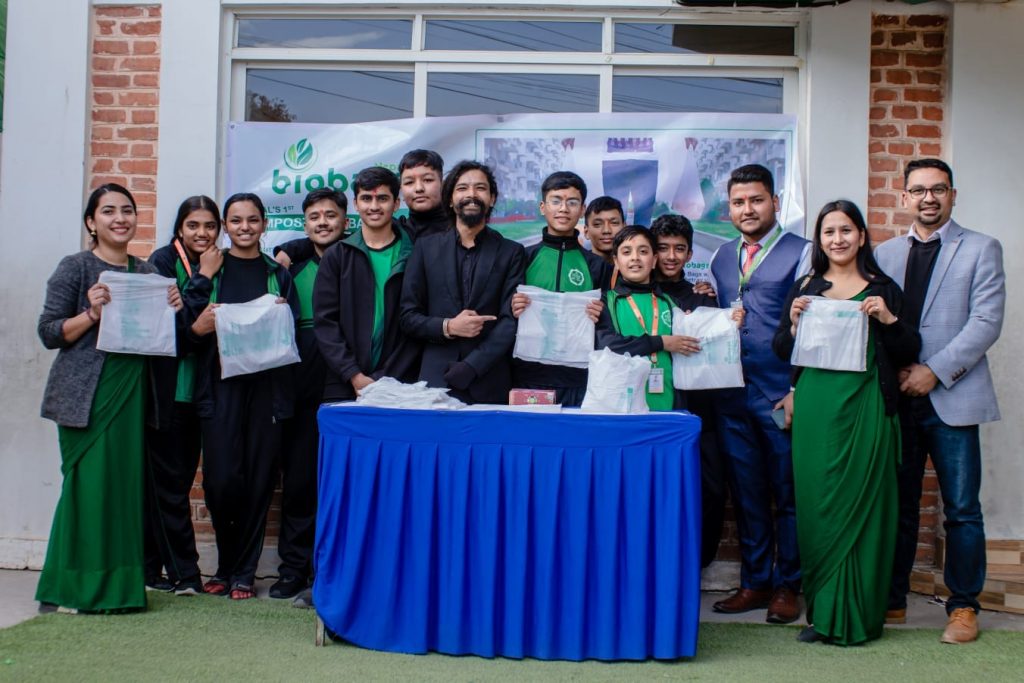 In 2015, Bhaktapur resident Dipesh Wyanju was into a trade that required him to frequently travel to Delhi.
During his visits, he loved drinking tea on Delhi's streets. One day, while drinking tea, he saw a chaiwala (tea seller) packing the tea in a plastic-like substance. Wyanju told the tea seller that it was harmful to pack any kind of food in plastic. To that, the tea seller replied it was not plastic but a bag made up of cornstarch, which would not do any harm to the food.
Wyanju was surprised to know about a bag that was biodegradable and had the ability to replace non-biodegradable plastic bags that have been polluting the environment. Afterwards, he also wanted to introduce cornstarch-made bags in Nepal.
This is how he began Bio Bags as a startup in 2021.
The big dream
For the first step towards his dream come true, Wyanju began his research on it. He also consulted his family and friends for the initiation of producing such bags. And all his hard work and efforts materialised in 2021.
To begin the production, Bio Bags brought machines–two blowing machines, a sealing machine, a punching machine and a printing machine–from Gujarat, India and opened a factory at Nangkhel, Bhaktapur.
While the equipment has come from India, Wyanju claims the raw materials for the products are fully sourced within Nepal. He further says Bio Bags is the first and only company in Nepal to produce cornstarch bags.
"With the cornstarch bags, I want to replace the plastics," says Wyanju, adding he alone nonetheless cannot fulfil this dream. The government should make people aware of it from the grassroots, he says.
Problems and opportunities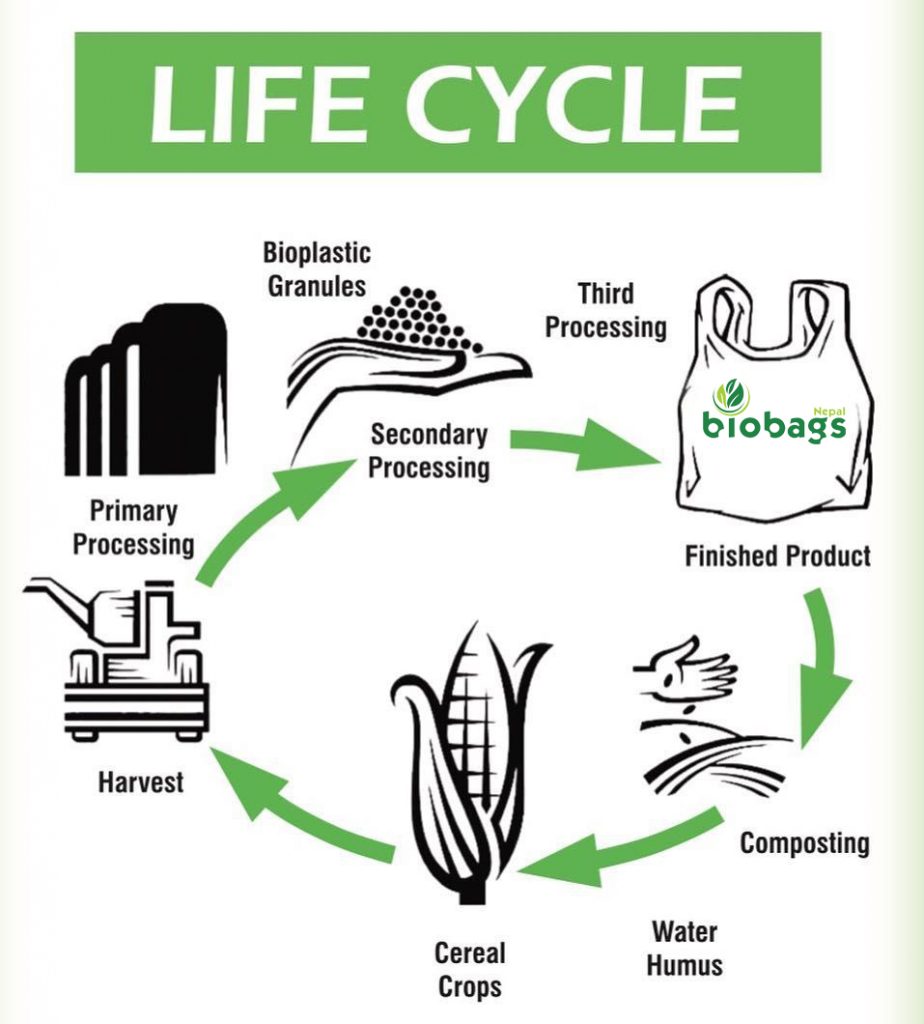 In this regard, Wyanju has reached out to a few local governments as well. They include Bharatpur and Pokhara metropolitan cities. He is optimistic that soon these local governments will initiate something to replace plastic to a significant degree.
According to him, since Dhangadhi sub-metropolitan city has already banned the use of plastic bags, it is the biggest consumer of cornstarch bags. Likewise, places like Jhapa, Biratnagar and Pokhara also have customers who buy these bags.
Hotels, marts and households are the major consumers of Bio Bags, informs Wyanju.
Bio Bags at present has three products: garbage bags, packing bags and carry bags. The size of these bags is customised according to the customer's demand.
In a conversation with Onlinekhabar, Wyanju also shares the benefits of these bags. Firstly, they are environment-friendly and degradable. Then, they are strong enough to carry heavy goods and do not cause chemical reactions while packing food.
The only challenge it has faced so far is its cost. People still consider Bio Bags expensive and are reluctant to buy the products. In the beginning, it used to cost Rs 650 per kg. But, it has been reduced to Rs 450 per kg.
However, he states that the quality of the product has not decreased.
"I will never compromise on the quality of the products. I want to establish my brand to a wider range and make Nepal clean and green by replacing plastic bags," he says.
The industry for the future
Bio Bags runs under the tagline Sankalpa Shunya Plastic, which means Commitment to Zero Plastic in English.
Reportedly, Kathmandu alone uses up to 4,800,000 plastic bags a day. Similarly, Nepal imported plastic and products made of plastic worth Rs 72.34 billion (568 million US dollars) in the fiscal year 2021/22, which ended in mid-July, according to the Department of Customs.
Bio Bags has the capacity to produce one ton of cornstarch bags per day. And currently, on average, it is trading 500 kg of cornstarch bags per day.
Wyanju is hopeful about the future of cornstarch bags.
"I believe one day Nepal will be a plastic-free country, and I am waiting for that day."