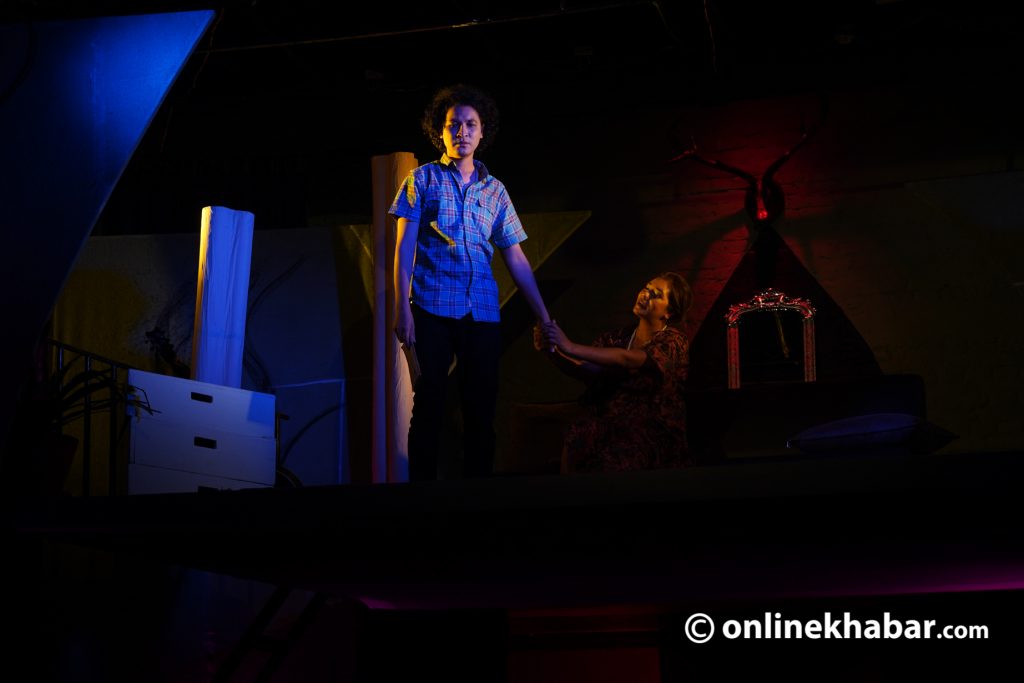 Kathmandu, April 2
The staging of Bimoksha, a play being staged at Shilpee Theatre, has been extended by a week.
The play was scheduled to run through April 1, but now, it will run until April 8, informs the theatre.
"To address the high demand for the play, we have made the decision," says Ghimire Yubaraj, the writer of the play.
Bimoksha features the story of a character who is trying to get adjusted to this social construct. Despite appearing to be a strange love story, the play is packed with nuanced depictions of the widespread social ills and it can force the audience to ponder and question social ills associated with the caste question.
Read the full review here.