Rachel Zoe Rosenzweig, an American fashion designer, and writer once said, "Style is a way to say who you are without having to speak."
If you are a fashion enthusiast and looking for styling yourself in a way that reflects your personality as said in this quote, here we bring you some Nepali clothing startups that give you unique fashion outfits and much more:
1. Fibro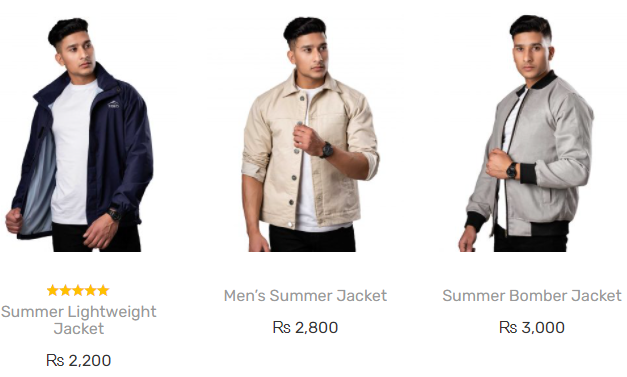 Fibro is a smart-casual Nepali apparel brand, launched in 2018. This clothing brand started with an aim to democratise the way Nepal understands the fashion and clothing industry. It began with one product, a winter fur jacket in signature black with the USP of it being waterproof, dustproof and water-resistant, now, this startup offers a variety of garments such as summer jacket, pullover, bomber jacket, polo t-shirts, feather down half jacket (lightweight), feather down jacket, summer cotton shirt, sweatshirt, and many more.
You can place your order via online and can also buy from its workplace at Ghattekulo.
2. Bikram Sambat
Bikram Sambat is one of the first denim brands of Nepal founded by Shovit Raj Upadhyaya in 2017. This brand was launched in order to offer genuine and quality denim products to the consumers, which many were not getting even by paying higher prices. Currently, Bikram Sambat has many products like tunic shirts, plain polo tee, and pants for all gender groups.
You can purchase its products from its official website and social media pages or can visit its store at Jhamsikhel Chok. It is also available on Daraz and Klothus Store.
3. HattiHatti Nepal
Established in 2014, HattiHatti Nepal is a company that upcycles old, vintage and unused saris into beautiful fashion products. By doing so, HattiHatti supports women from marginalised communities and makes them socially and economically independent through sustainable sewing skills and non-formal education. Its products that are also designed, stitched and sewed by those women themselves include cushions, jeans pouches, headbands, scrunchies, scarves and a lot more, costing from Rs 75 to Rs 3,000.
You can shop from HattiHatti Nepal by visiting its office at Ekantakuna Road, Jawalakhel or via stores like the Local Project Nepal (Jhamsikhel and LeSherpa) and Timro Concept store (Bakhundole) or from its Instagram and Facebook pages.
4. Customandu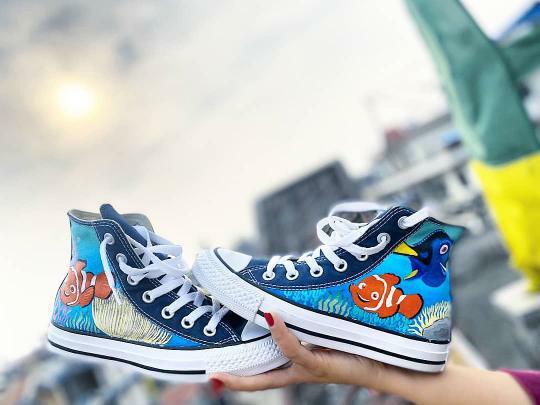 Customandu is a startup that customises normal shoes such as formal leather shoes, casual sneakers and others as per the choice of the customers. It also does hydro dipping for shoes. This startup started in December 2019 with a goal to offer custom shoes to Nepali consumers. This company enables its customers to project their personalities through their customised, personalised and hand-painted kicks.
You can personalised your shoes from here by contacting it via their Instagram page.
5. Lakhey Nepal
Lakhey Nepal is a Nepali fashion brand that mainly works in the formal wear and streetwear fashion of the apparel industry, targeting young women. This clothing startup was founded in 2018 by Erina Shrestha, a graduate of IEC College of Art & Fashion. Recently, it has launched babywear and men's apparel as well. All of the manufacturing and production works such as fabric making and pattern making are done in Nepal itself.
You can place your order via its Instagram and Facebook pages. It also has its store at Ganeshman Singh Road, Kalimati.
6. Kiroz Fashion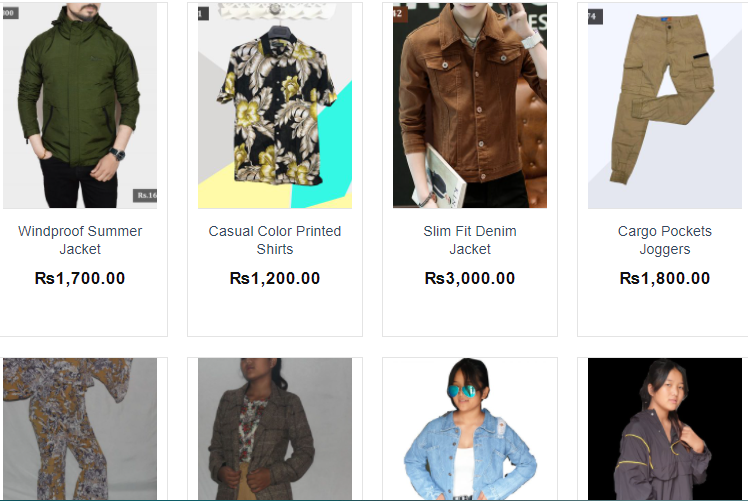 Kiroz Fashion is a local clothing brand that manufactures and sells apparels mainly using fabrics such as jeans, hosiery, chiffon and cotton twills, combining lycra, a type of synthetic, cotton and polyester. This brand, which started in 2019, offers its customers a vast range of fashion wear such as, t-shirts, kurtas, windcheaters, watches, sunglasses and many more for all genders.
You can purchase its outfits by contacting it via Facebook page or its website.
7. Phalano Luga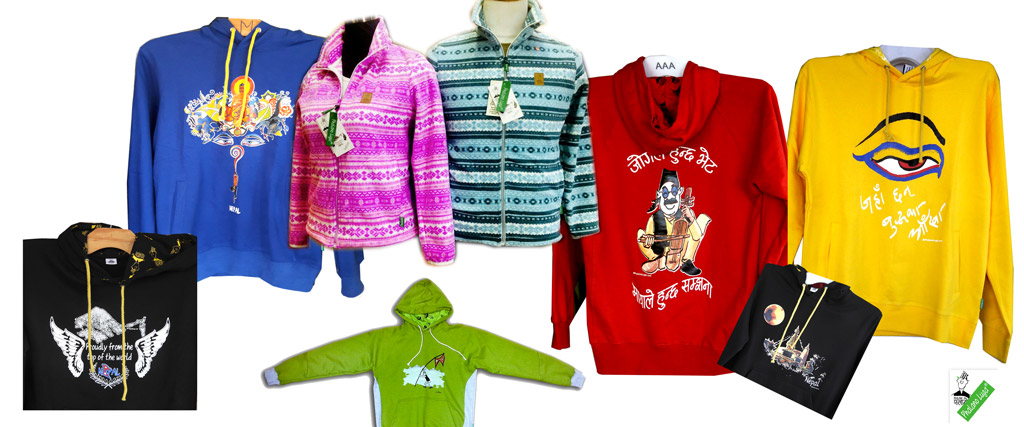 Phalano Luga is a Nepali apparel brand started in 2013 by famous cartoonist Rajesh KC. This brand manufactures clothes, mainly t-shirts, with exclusive artwork designs and also humorous Nepali sayings, phrases, riddles and characters. Phalano Luga produces its t-shirts using authentic cotton fabrics.
You can shop Phalano t-shirts by visiting its store at Sajha Line, Pulchok or at CTC Mall, Sundhara.